Helen Miller: SEIU Home Care Pioneer, Labor Leader (1936 – 2019)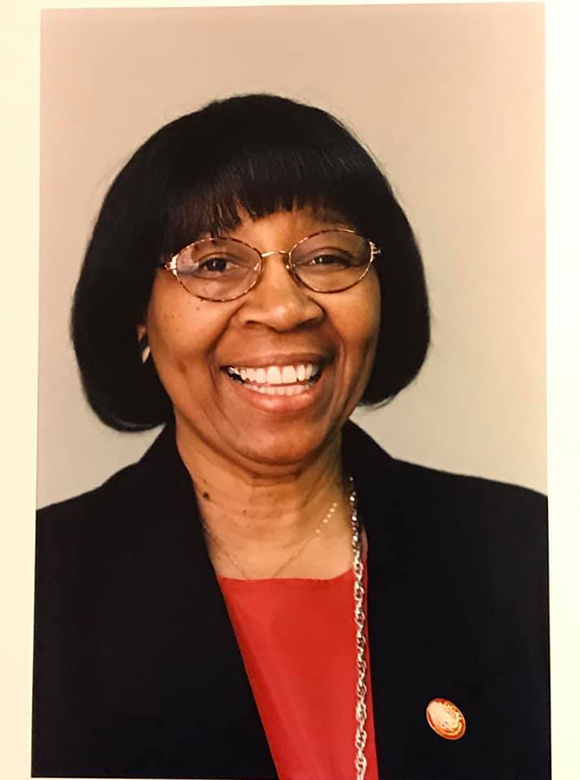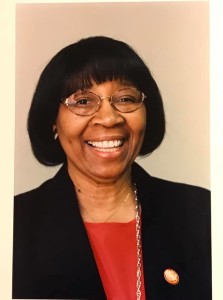 Helen Miller, a pioneer in the home healthcare organizing movement and former president of SEIU Local 880 (now SEIU Healthcare Illinois Indiana Missouri & Kansas), passed away peacefully on March 5. Over more than four decades, Helen demonstrated a passion for making sure home healthcare workers were treated with dignity and respect on the job and received the wages and benefits they deserved for their hard work.
She was born May 26, 1936 in Louisville, Miss., and came to Chicago in 1955 looking for work. In the late 70's, Helen began working as a home healthcare provider for the City of Chicago and State of Illinois' Department of Rehabilitation Services (DORS), providing care for people with disabilities and seniors.  The rest, as they say, is history.
Helen became one of the first members of the then-fledgling Local 880, an independent union founded by the national community group ACORN to organize low-wage workers. She quickly stood out as a leader — as a rank-and-file member, as a member-organizer, as a steward representing members on the job, as a member political organizer working on political campaigns, as treasurer in 1986, Vice-President in 1989, and finally rising to president of Local 880 in 1999, serving until her retirement in 2007.
Helen's first major campaign was to rid the state of the $1 per hour wage for home care workers in the early 1980's when the minimum wage was $3.35. Describing her testimony before legislators in Springfield at the time, Helen recalled: "When it was my turn to speak, I was really nervous. … I went up to the microphone and I said to them 'I want you to listen to me, but I want you to listen with your hearts and not just your heads …' and then I told them the $1 an hour was wrong and they should get rid of it."
After her testimony legislators voted to abolish the $1 per hour minimum wage for state home healthcare workers, bring their wage to $3.35 with an additional 15 cents raise.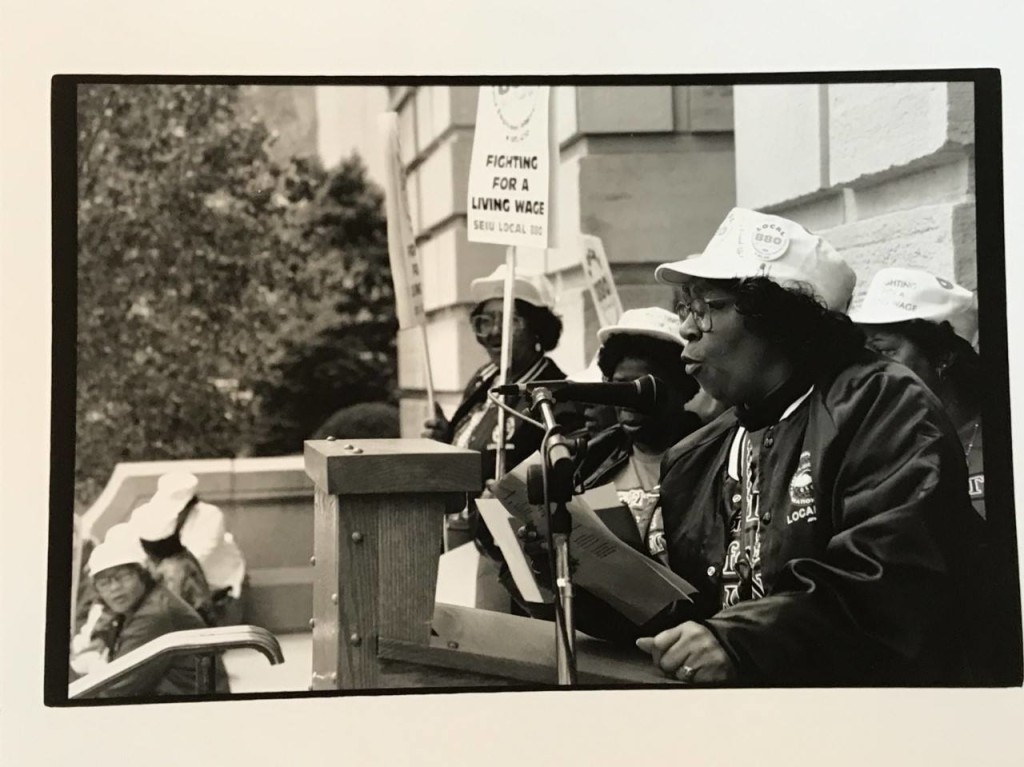 The Local had its greatest period of growth during Mrs. Miller's years of activism, growing from only seven members in 1983 to over 70,000 members by 2007 when she retired. When the state denied the petition of Helen and co-workers to form their union, the members began a 20-year campaign, signing up one member at a time and hand collecting dues while also fighting to elect a new governor and progressive legislators.
In 2003, the state legislature passed a new law — on an overwhelmingly bipartisan vote — allowing Personal Assistants (PA's) at the Illinois Department of Human Services (DHS) to organize under the state Labor Relations Act.
Helen also assisted the then-40,000 home child care providers to organize with SEIU Local 880 in 1996, even though child care workers had no legal right to organize. They likewise voted to organize anyway and won their first contract with the state in 2006. These two huge victories brought SEIU Local 880 to over 70,000 members in 2006.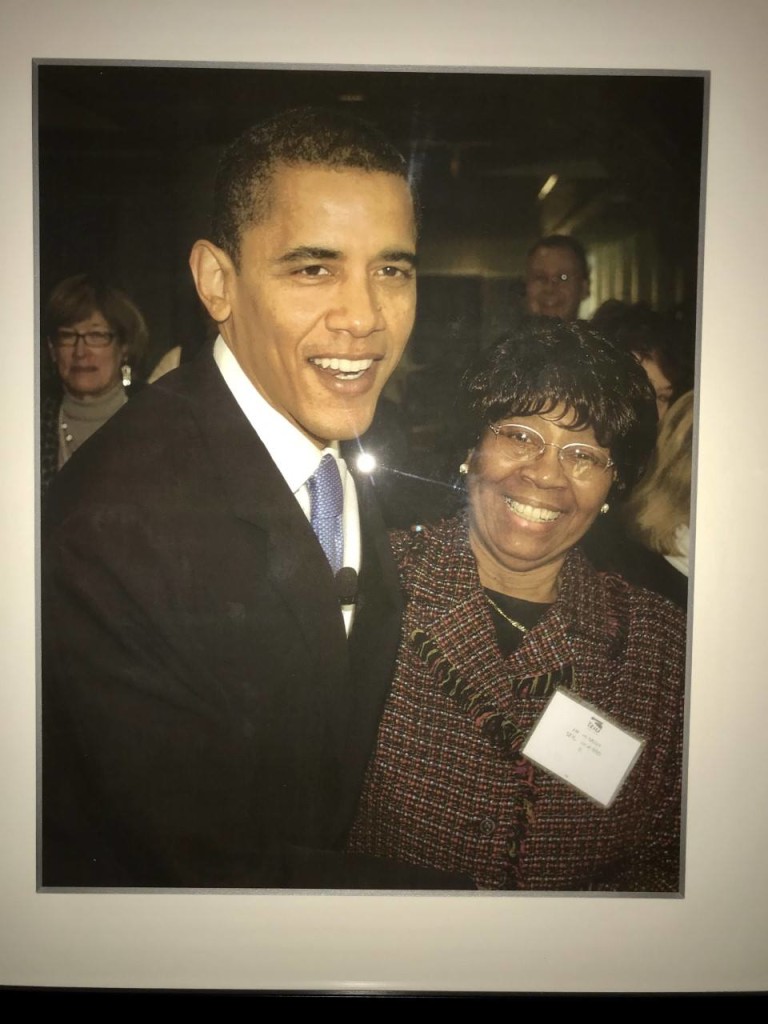 Helen Miller was a true example of the motto that SEIU HCII live by: When we fight, we win!