Tuesday is Election Day in Chicago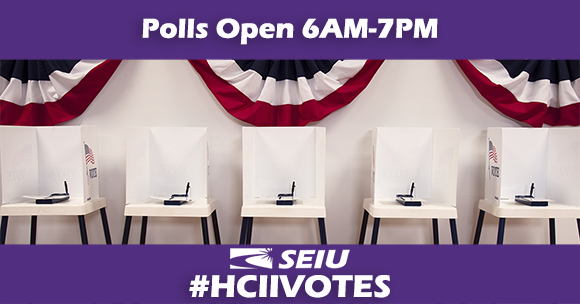 Elections for the City of Chicago are scheduled to be held on Tuesday, February 26, 2019. The election is nonpartisan. If no candidate in a particular race receives a majority of votes, a runoff election will be held on April 2, 2019. 
Election Day Voting. Polls are open from 6 am to 7 pm on Election Day, Tuesday, February 26th.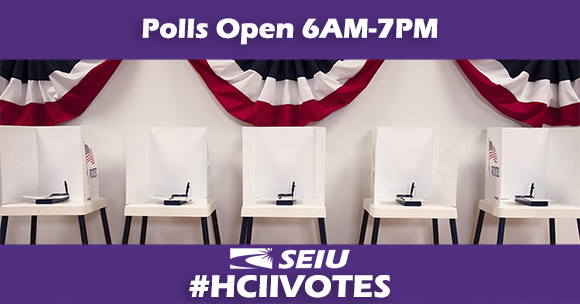 Below are SEIU Healthcare Illinois' endorsements for City of Chicago elections (updated 2/25/19):
Mayor: Toni Preckwinkle
SEIU Healthcare members strongly support Toni Preckwinkle for Mayor.  Click to learn more.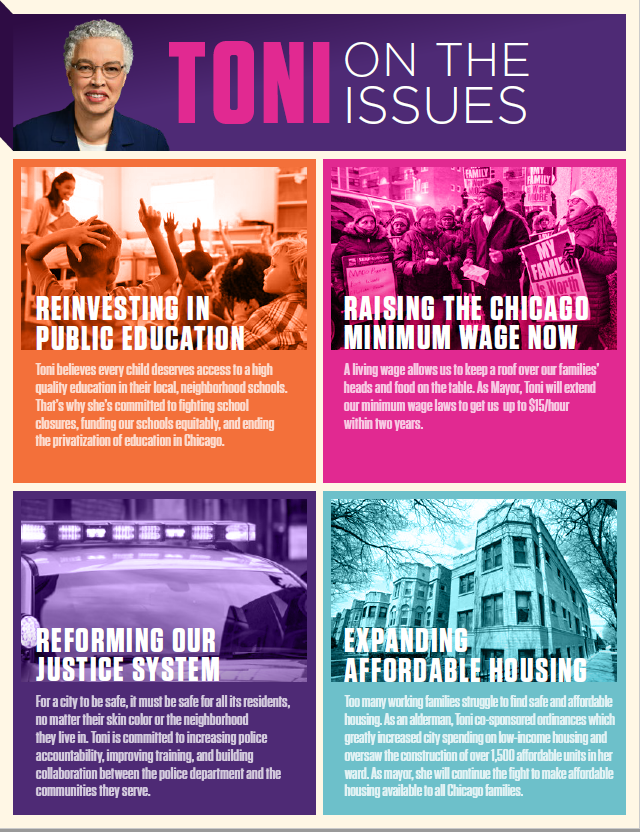 She'll be an Independent, Progressive Mayor just like Harold Washington

Clerk: Anna Valencia
City Treasurer: Melissa Conyears-Ervin
City Council:
United Working Families, of which SEIU Healthcare is a member, highlighted a number of candidates that we have both endorsed for Chicago City Council in the video below.  Check it out. See a full list of our city council endorsements below the video.
Full List of City Council Endorsements
1 Joe Moreno
3 Pat Dowell
4 Sophia King
5 Leslie Hairston
6 Roderick Sawyer
7 Gregory Mitchell
8 Michelle Harris
9 Cleopatra Watson
10 Susan Garza
12 George Cardenas
13 Marty Quinn
14 Tanya Patino
15 Rafael Yanez
16 Toni Foulkes
17 David  Moore
18 Derrick Curtis
19 Matthew O'Shea
20 Jeanette Taylor
21 Howard Brookins
22 Michael Rodriguez
23 Silvana Tabares
24 Micheal Scott
26 Roberto Maldonado
28 Jason Ervin
29 Chris Taliafeerro
30 Jessica Gutierrez
31 Milagros Santiago
32 Scott Waguespack
33 Rossana Rodriguez Sanchez
35 Carlos Ramirez-Rosa
36 Gilbert Villegas
42 Brendan Reilly
45 John Arena
46 Erika Wozniak Francis
47- Matt Martin
48 Harry Osterman
49 Maria Hadden
50 Debra Silverstein