Over 5,000 Chicagoland Nursing Home Workers Announce Strike for Fair Wages, Patient Care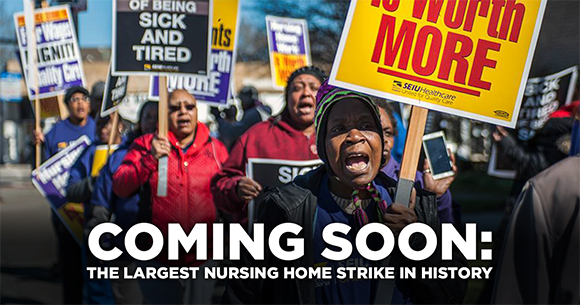 Largest Nursing Home Strike in U.S. History to Begin Thursday May 4th; Workers Across 57 Homes Have Been Without Contract for Over a Year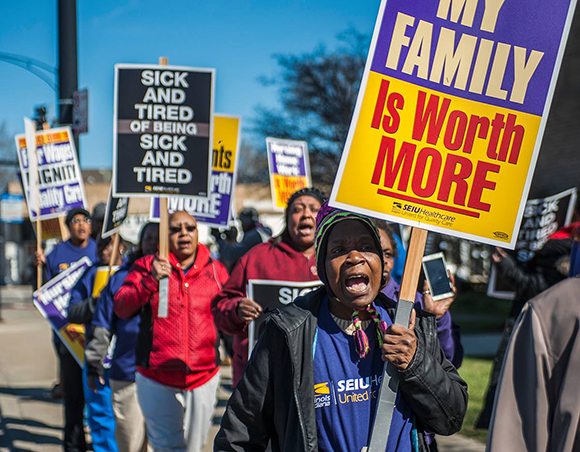 CHICAGO — Representatives of more than 5,000 nursing home workers across 53 nursing homes in Chicagoland and beyond will announce their plans to strike next week over fair wages, staffing levels that ensure quality care for residents, and dignity on the job regardless of immigration status. Workers have been negotiating in good faith for a permanent contract for more than a year. Dozens of unfair labor practice (ULP) complaints have been filed against nursing homes for refusing to provide information legally required for good faith bargaining as well as other violations of the National Labor Relations Act.
Despite receiving about $1 billion in revenue each year and an increasing number of residents, for-profit nursing home owners have refused to significantly raise staffing levels and are refusing to pay wages above the Chicago minimum wage. Illinois nursing home owners come under heightened scrutiny for improper patient discharges and inadequate staffing care.
This official public strike announcement will take place before the Union and Illinois Association of Health Care Facilities will return to the table later the same day for the last scheduled contract negotiations.  A federal mediator will attend the negotiations.
Related: