Lincoln Courier: Advocates blast Gov. Rauner for freezing child care enrollment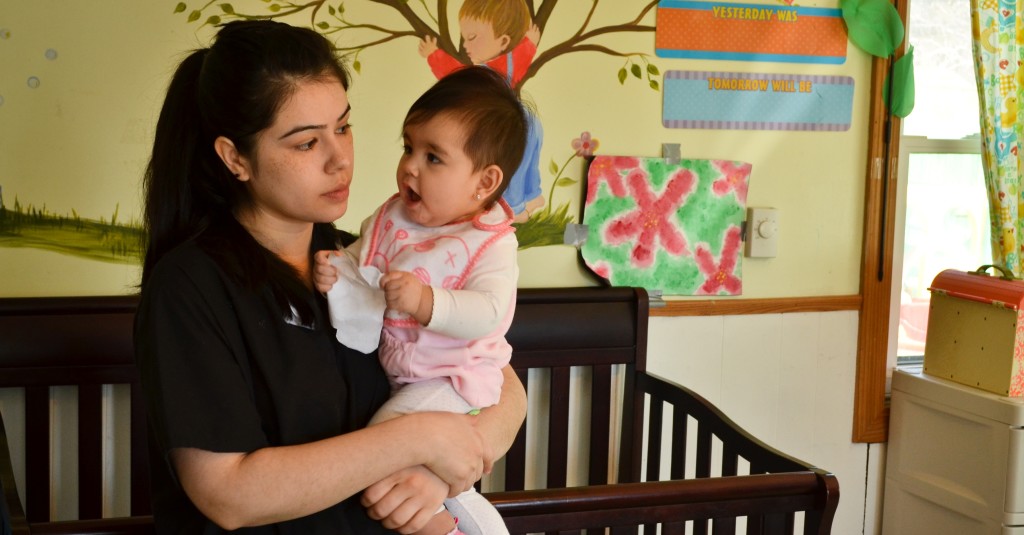 From the Lincoln Courier:
by Dean Olsen
Advocates for low-income families needing state-subsidized child care blasted Gov. Bruce Rauner on Wednesday for putting in place more stringent eligibility guidelines that have reduced new enrollment in the program to a trickle.
"This is one of the most coldhearted measures a governor can take," Sen. Linda Holmes, D-Aurora, said at a Capitol news conference alongside more than a dozen of her fellow Democrats from the Illinois House and Senate.
She said Rauner's decision is counterproductive for someone who has said he wants to be business-friendly and compassionate. Subsidized child care is essential for low-wage workers, often single parents, to afford to work or further their educations, Holmes said.
"Is it business-friendly to tell parents: 'Oh, by the way, you can't work your job. … You have to stay home to take care of your kids because there is no child care assistance for you?' " Holmes said.
Rauner's aides said the new guidelines, put in place July 1 on a temporary basis, were needed to reduce spending on the program amid a $4 billion state budget deficit that, along with a new spending plan for fiscal year 2016, has yet to be resolved. Rauner spokeswoman Catherine Kelly specifically pointed to House Speaker Michael Madigan, D-Chicago, "and the legislators he controls."
Lawmakers "passed an unbalanced budget with a nearly $4 billion hole, which the governor vetoed," she wrote in an email.
"The governor's 'turnaround agenda' would create more jobs and free up resources inside government so more can be spent on the most vulnerable," Kelly wrote. "Unfortunately, Speaker Madigan continues to block the governor's reforms in order to protect the political class."
But Holmes said Rauner's new restrictions on subsidized child care enrollment are telling parents: "Don't try to make a better life for children. Instead, stay home, and perhaps go on government assistance or into a homeless shelter because I'm not going to make it where you have adequate child care."
Rep. Mary Flowers, D-Chicago, questioned the motivation for the Republican governor, a wealthy businessman, to put in place policies that she said could force parents to leave their children alone or in potentially neglectful or dangerous situations to work and make ends meet.
"Who is this man, who is so filthy rich … that he is so miserable that he would want to destroy babies?" she said. "Where is the governor's compassion? Why is he so miserable?"
'Difficult decisions'
The state's Child Care Assistance Program, with $1.2 billion in annual funding from state general revenue funds and the federal government, reduces the out-of-pocket cost of child care for about 168,000 children of low-income families when the parents are at work or in school.
An estimated 2,000 working families of 4,000 children across the state have been turned down since the eligibility changes were made, said Maria Whelan, president and CEO of Chicago-based Illinois Action for Children.
Read the full article in the Lincoln Courier: