Single Moms and Working Parents Demand Gov. Rauner and State Lawmakers Pass Emergency Funding to Save Child Care Program as Money Dries Up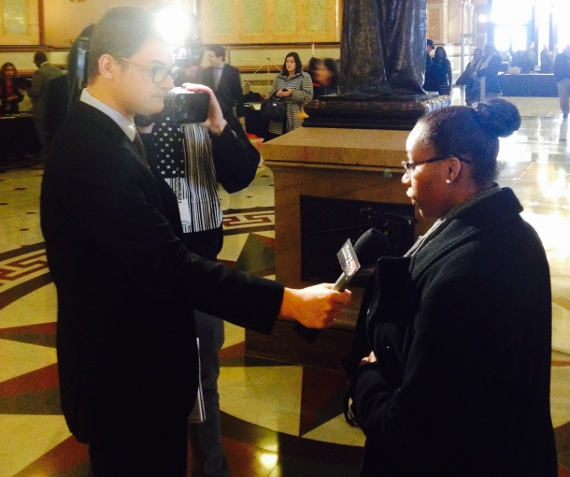 (February 6th, 2015) — Parents came out in force this week to demand that Gov. Bruce Rauner and state lawmakers take immediate action to fund the Child Care Assistance Program (CCAP) which has completely run out of money.  The child care program needs an estimated $300 million emergency supplemental funding bill to keep parents working and able to send their kids to providers.
Check out a sample of these news clips of single moms taking to the airwaves to call on Gov. Rauner to lead on this crisis. Rauner never said a word about the child care funding crisis this week during his "State of the State" address to the General Assembly on Wednesday, Feb. 4th.
(TAKE ACTION NOW – send a letter to your state legislator to save our child care program!)
ABC 20: At Senate Hearing, Moms Demand Action to Save Child Care Program

Springfield ABC 20: Chandra Ankoor Tells Gov Rauner & Lawmakers to Save Child Care Program

Peoria NBC 25: Parents, Providers Demand Gov. Rauner and Lawmakers Fix Child Care Crisis

Chicago WTTW 11: Lawmakers Commit to Solving Child Care Funding Crisis