Faith Leaders Launch "Souls to the Polls" Drive to Spur Early Voting in Chicago's Mayoral Race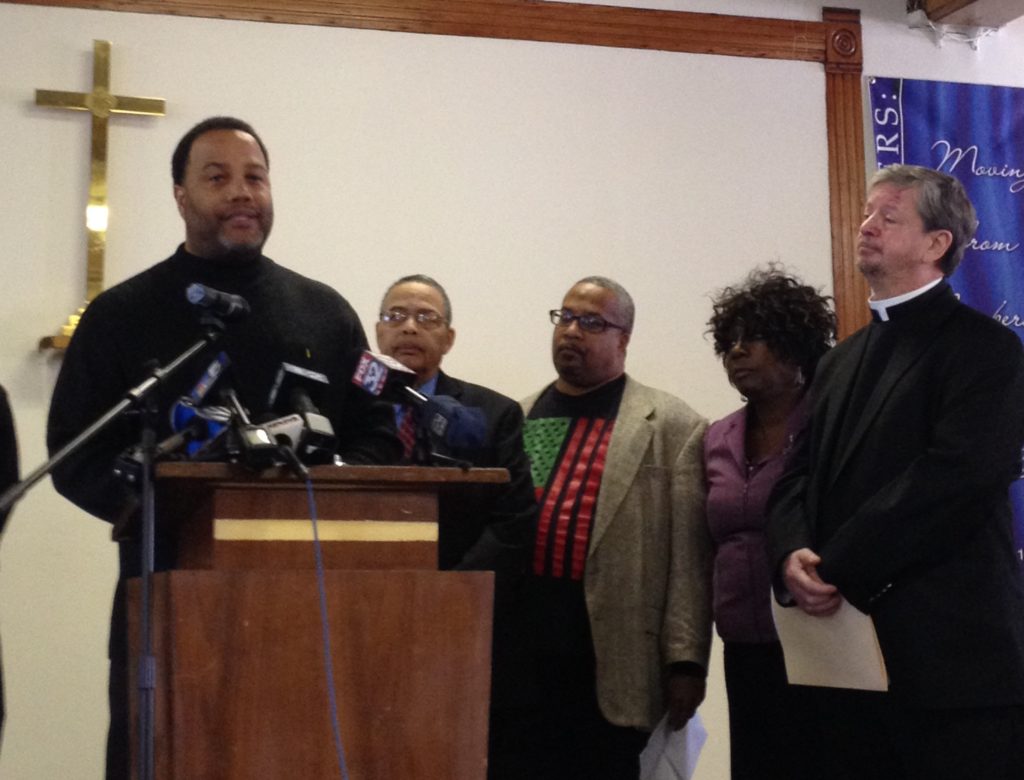 (January 28th, 2015, Chicago) — scroll below to see media coverage as well as videos from the Souls to the Polls press conference.
Rev. Marilyn Pagan-Banks, who emceed the "Souls to the Polls" press conference, made the following statement:
"We are gathered here today, in this historic sanctuary, to announce the kick-off of our Souls to the Polls early vote initiative. As faith leaders, we commit to signing up at least 100 churches in the Chicagoland area to participate in this movement for civic engagement, by getting congregations, seniors and working families to vote early on Sunday, February 15th in the Chicago mayoral election.
This coalition is being led by Community Renewal Society, SOUL – Southsiders Organized for Unity and Liberation and SEIU Healthcare Illinois and Indiana," said
"While the 'Souls to the Polls' effort does not endorse any of the Chicago mayoral candidates, we want African-American voters and working families to seize the opportunity to vote early in this year's municipal election. As we enter into the start of Black History Month, faith leaders agree one of the ways to guarantee that black communities and concerns are addressed is if African-Americans get out to the polls and vote," said Rev. Banks.
Chicago ABC 7: Faith Leaders Launch "Souls to the Polls" Drive to Spur Early Voting in Mayor's Race

WBBM-AM "Souls to the Polls" Launches Early Voting Effort for Chicago Mayoral Election

 Watch the "Souls to the Polls" Press Conference
Souls to the Polls Video 1: Intro Rev. Marilyn Pagan-Banks

Souls to the Polls Video 2: Opening Prayer: Rev. Vertie Powers, Conference Minister of the CMA

Souls to the Polls Video 3: Father Larry Dowling, St. Agatha & Revin Fellows, Grace Memorial Baptist

Souls to the Polls Video 4: Rev. Cy Fields, New Landmark on Restorative Justice

Souls to the Polls Video 5: Rev. Booker Vance, On Ending Mass Incarceration

Souls to the Polls Video 6: Rev. Marilyn Pagan-Banks On Why Early Voting Matters

Souls to the Polls Video 7: Closing Prayer Rev. Luther Mason, Greenstone United Methodist Church