UPDATE: Illinois' Home Care Program that Serves Seniors Ran Out of Money – Lawmakers Must Pass Emergency Funding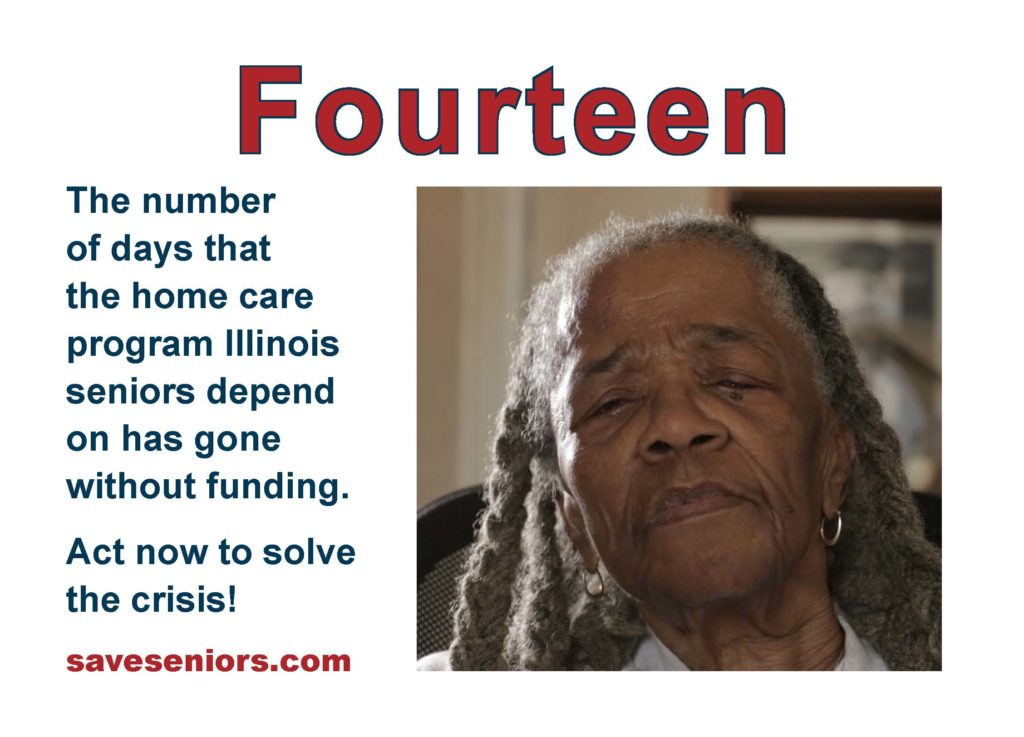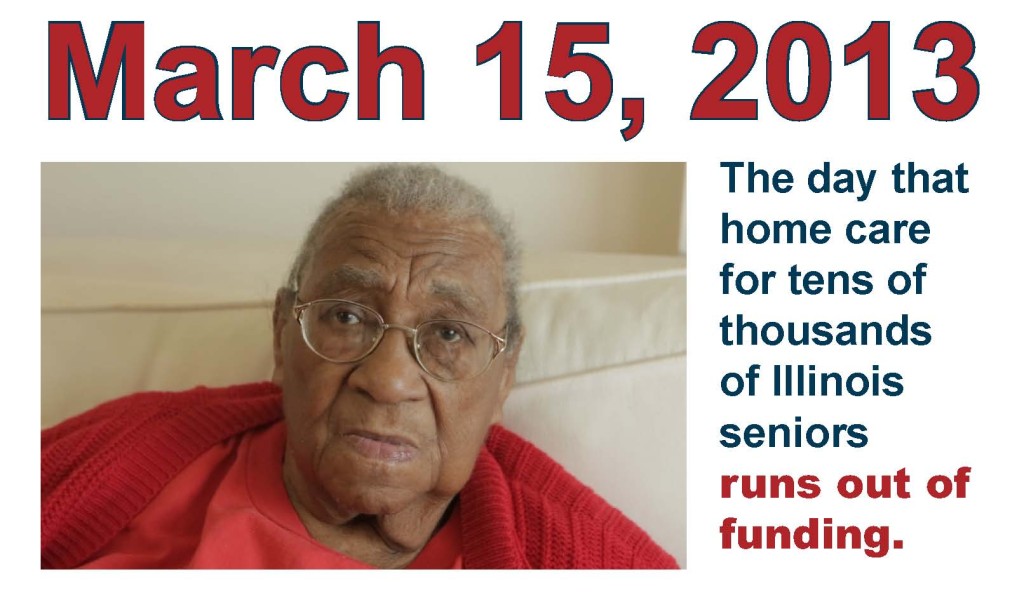 UPDATE 2: As state lawmakers continue to dither around passing emergency funding to save our home care program that serves seniors, media attention continues to grow. (Scroll below to see a list of news clips to share on your social media channels).
State lawmakers must immediately pass a $173 million supplemental funding bill to save the Community Care Program (CCP).  This home care assistance allows seniors to live in their own homes instead of being forced into nursing home facilities.  The Department of Aging notified home care providers that the state completely ran out of money on March 15, over two weeks ago.
Quincy Herald-Whig: Illinois home care providers caught in budget squeeze (url no longer available)
 UPDATE 1: Listen to WBEZ Public Radio's report and interview with our home care member, Annette Jones, and Carl Cirillo, a senior who receives home care services:
The Illinois Department of Aging's Community Care program, which pays for home health care workers for the elderly, has run out of money. Over 270 homecare agencies received a letter saying the state would not be able to pay them.

Annette Jones is a home care worker. She worries about who would care for the seniors she looks after if the program isn't fixed.

"They won't have anyone to do anything for them. I cook for them. I make sure I bathe them. They would be devastated," Jones said. …

Carl Cirillo is one of 80,000 seniors who rely on the program. He worries about his aide. Some workers have gone months without payment.

"These people live paycheck to paycheck," Cirillo said. "And it's so unfair. She is always here, everyday, no matter what the weather or the circumstance. She works much too hard for the job."

Overall the program saves the state money by keeping more seniors out of nursing homes.

Funding could be restored if legislatures grant a supplemental appropriation.
On March 15th, 2013, Illinois' Community Care Program, which provides home care assistance to 80,000 seniors statewide, ran out of money.
In addition, the 25,000 home care workers who support them, were plunged into limbo as the state allowed funding for this vital program to lapse — despite ample forewarning to legislators that this crisis was about to erupt.
State lawmakers must pass emergency funding immediately to save and protect our seniors.
The $173 million cost of the emergency supplement equals approximately 0.5 percent of the state's total budget.
If the state doesn't make pass emergency funding to save the Community Care Program, it will incur larger costs in the form of nursing home expenditures and lost tax revenues from workers forced into unemployment or under-employment.
Here is what you can do to help to get the word out about this crisis:

We can't put a price on the value of a senior's independence.
It's time we stop short-changing home care and pass emergency funding for the Community Care Program NOW!