The Fight to Save Illinois Home Care Programs Continues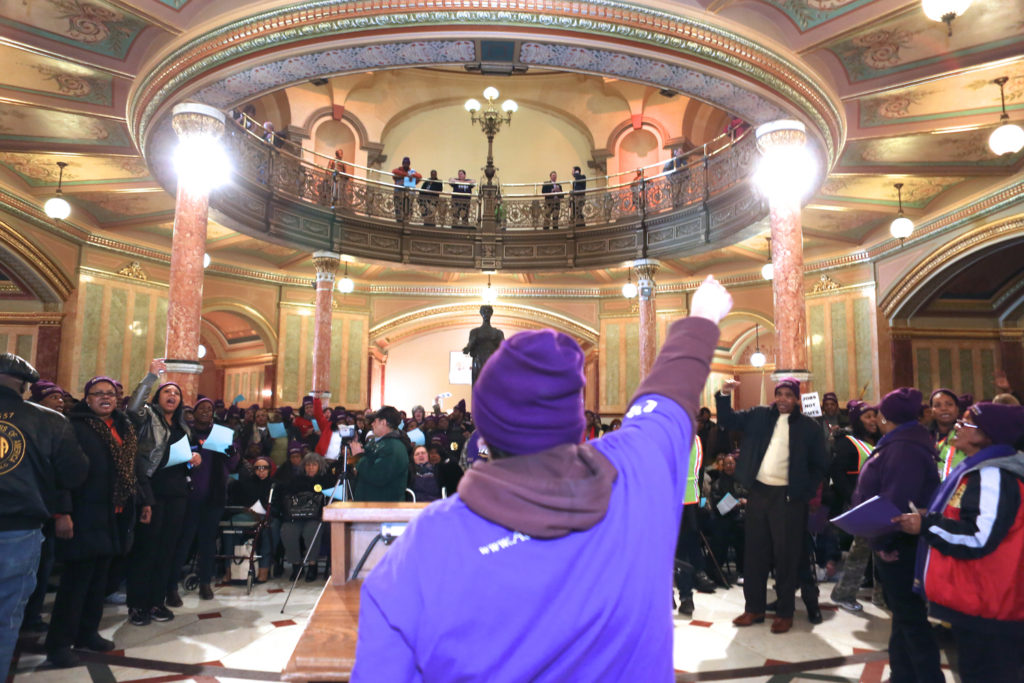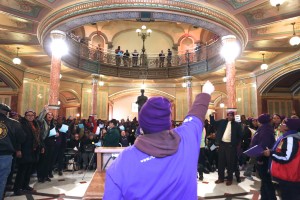 For the second time this month, hundreds of home care workers, seniors, and people with disabilities converged on the State Capitol to press lawmakers for supplemental funding that would save the programs that tens of thousands rely on.
The Community Care Program is facing a shortfall of $313 million, threatening seniors across Illinois who rely on home care to continue living independently at home.  The Home Services Program, which serves people with disabilities, is short another $40 million and without quick action by lawmakers, home care consumers and workers could soon see their hours cut or lose access to services all together.
Home care provides critical in home services that help keep seniors and people with disabilities out of costly nursing home care. If this crisis is not addressed, many will be faced with nowhere to turn but nursing home care – costing our state millions more.
Below is testimony from home care providers and consumers, about how these cuts would impact them.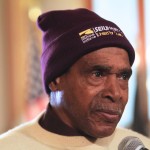 "Life without my home care provider would be devastating. I was down to 136 lbs. after I had cancer and didn't have the strength to care for myself and make sure I was taking the medication I needed. All that changed when my home care worker, Annette Jones, showed up; she prepares my meals, gets my groceries, helps with house cleaning, gets me to my doctor appointments, and makes sure I always take my medicine. Seniors like me will lose our lifelines if lawmakers don't pass additional funding for home care."
Herman Byrd, Senior in Chicago, IL
"I care for a senior with a lung deficiency and daily tasks that the rest of us take for granted are monumental challenges for her. Without me my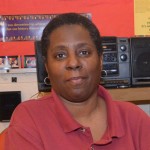 senior would have no one else to count on for help – her granddaughters are studying at college and they have peace of mind knowing that I'm providing quality care for their grandmother back home. Nursing homes are not for everyone and they cost our state a lot more money than the care I provide. It's time for lawmakers to make a smart investment and pass supplemental funding to keep seniors and people with disabilities living in their homes independently."
Yvette Anderson, Home Care Aid in Chicago, IL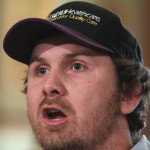 "Home care assistance gives our consumers hope and makes them feel that their lives have meaning. After my consumer lost her husband of over 30-years almost two years ago, it was as if she didn't want to live.  But when I started taking care of her, and making sure she received the attention and compassion that she needed, I know her outlook changed for the better.  This work is more than just daily tasks."
Andy Dover, DORS Personal Assistant in Cobden, Illinois