Hundreds of Home Care Providers and Consumers Push Lawmakers for Supplemental Funding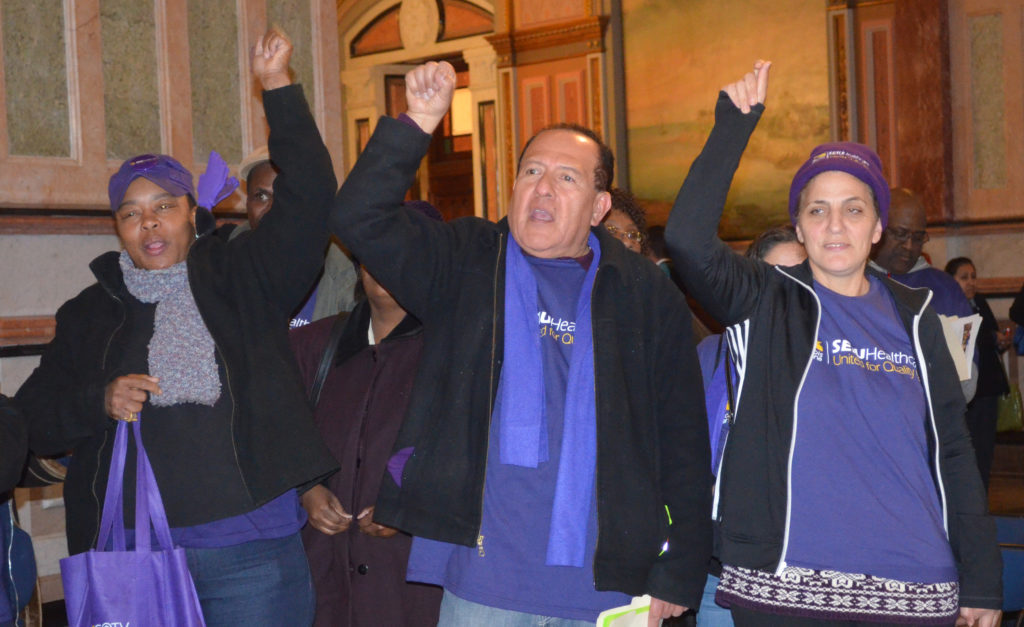 About 300 home care workers, seniors, and people with disabilities traveled to Springfield for the first day of veto session.  The contingent held a rally in the Statehouse rotunda after hitting the halls of the chamber to meet with lawmakers and express the dire situation that consumers face without passage of supplemental appropriation for the programs they rely on.
In Illinois, home care services enable over 100,000 seniors and people with disabilities to live independently in their own homes with the assistance of home care workers.  Beyond protecting the dignity and security of these consumers, home care also saves the state hundreds of millions by avoiding costly institutional care. 
The Community Care Program through the Department on Aging serves seniors and faces a total shortfall of $313 million; $173 million in previous liability from FY12, and $140 million operating deficit in FY13. This staggering shortfall threatens 15,000 seniors enrolled in the program currently.
"I met my current home care consumer, Mary, when she was in a nursing home and I was her CNA," explained Jennifer Hornbrook, a Home Care Aide who serves seniors. "Once she was strong enough and could go home, I became her home care worker and watching her thrive back in her own environment is remarkable. She wants to be in her home, with her husband, with her community and this shortfall really threatens people like Mary, that's why I'm here."
In addition, the DHS-DRS Home Services Program that provides access to home care services for people with disabilities is facing an approximate $40 million shortfall. The final FY13 budget included an increase of $4 million from FY12, but the budget also includes $40 million in cuts to services and eligibility which would impact current and future consumers.
Without supplemental appropriation these programs will be left underfunded, forcing seniors and people with disabilities into costly institutional care and costing providers their hours of work or even their jobs.
Lawmakers we spoke with were supportive and understood what's at stake, but we'll continue to press more legislators in Springfield for action on this critical issue.
Follow this link to view video from worker testimonies:  http://youtu.be/3VitLDTNtkc