Traci goes to Washington: Member lobbyist trains in nation's capitol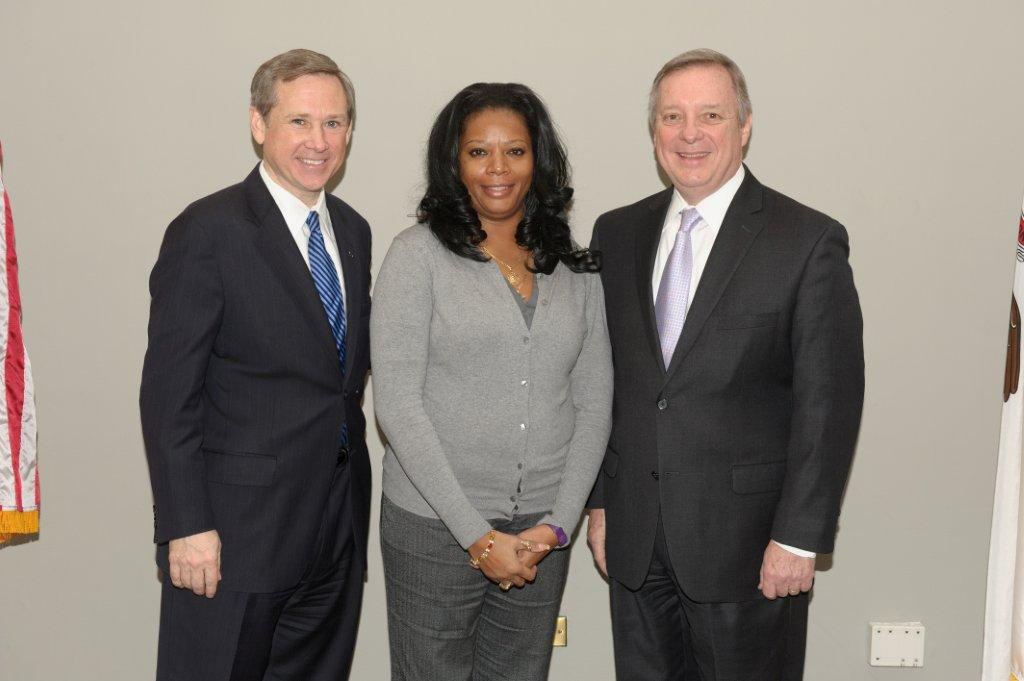 Home care aide Traci Meyers has always known how important it is for home care workers to have a voice in politics. She learned even more during her two month training as a SEIU lobbyist in Washington, D.C.
"I've gone from lobbying our legislators in Springfield to now talking to senators and congressmen in Washington," said Traci, a home care aide with Addus Healthcare. "I'm preparing myself to help other members so we can be a stronger union."
Traci's training at SEIU headquarters teamed her up with a mentor and provided training on the legislative process, how to deliver an effective message to legislators and brainstorming on ideas. Traci and other lobbyists also got lots of on-the-job training.
Traci visited legislators and their assistants on Capitol Hill to talk about home care jobs and the needs of seniors and people with disabilities, the need for affordable healthcare, our concerns about anti-worker legislation, immigration reform and more.
During one weekend visit home in Chicago, Traci gathered personal stories from fellow home care workers and consumers to take back to Washington to deliver to selected legislators. Traci is eager to put her ideas into action on how to grow our union even stronger.
"My goal is to get members active. We must know how important our political action fund (COPE) is, how important it is for members to be engaged when something is going on in their wards or districts. Politics plays such an important role, and if we're in the game we can have power," Traci said.