Northwestern Memorial Hospital workers ramp up contract campaign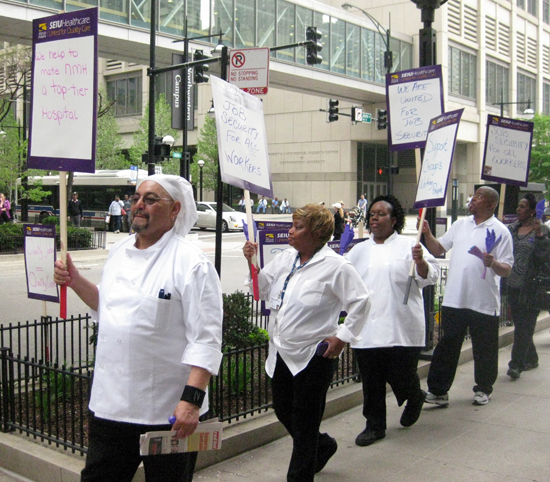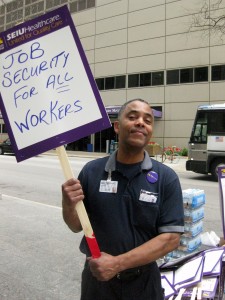 Members at Northwestern Memorial Hospital are fighting for fair wages and job security in their next contract. Hundreds of workers rallied outside the hospital Feb. 12 calling on management to stop driving down wages by outsourcing jobs, and escalated the effort to a picket on May 12. The hospital hired an outside food service company in a new building on the campus that pays workers significantly less for doing the same work.
"Workers have had a major role in making Northwestern Memorial the gold standard in the Chicagoland area, and we need them to fulfill their duty to provide good employment in the city," said patient care technician  Sonya Gage. "This lowering of standards hurts the hospital's reputation as a top-tier hospital and employer, and drives down wages and standards across the industry and the city."
Members also delivered a postcard to management on Martin Luther King Day calling on the hospital to live up to principles of justice and work together with employees to provide quality jobs and quality care. "We're a big part of what makes Northwestern Memorial such a well-respected hospital, and we deserve respect from them," said food service worker Cliff Myrick.
Check out Medill's coverage of the May 12 event.