Members tell legislators: 'Stop the Cuts!'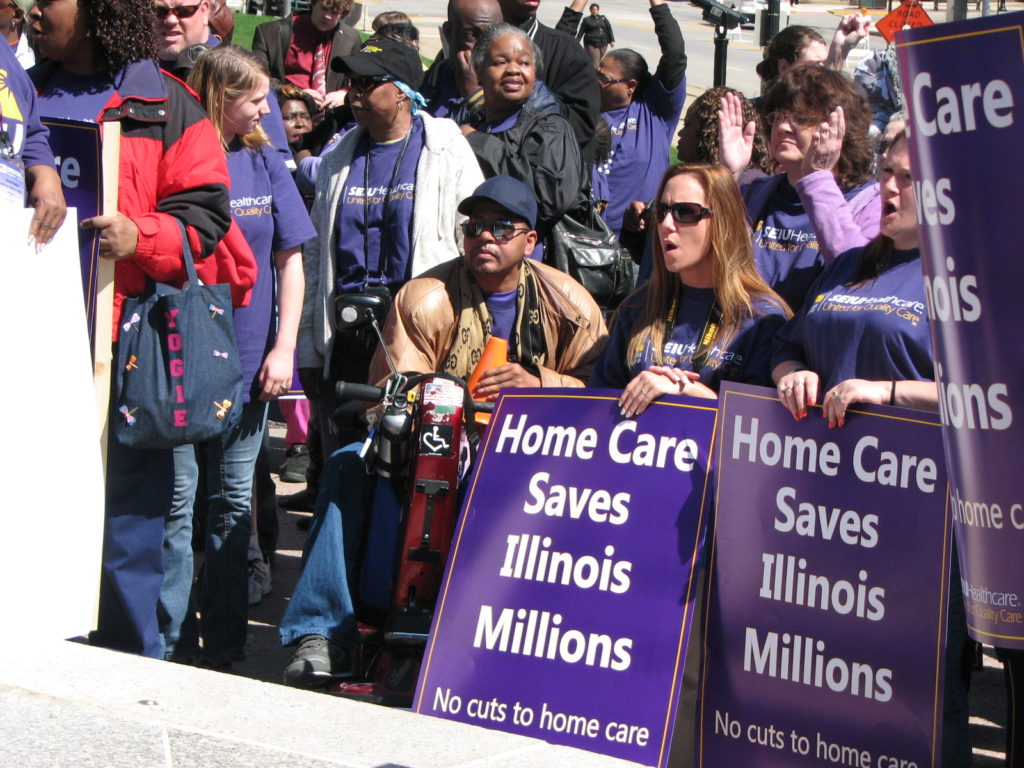 Hundreds of SEIU Healthcare Illinois members rallied in Springfield April 12, sending a message to legislators to stop budget cuts to home care and child care.
With working parents, children and seniors standing with members, the rally was held in conjunction with the launch of an advertising campaign calling on the General Assembly to stop cuts to the Child Care Assistance Program that keeps thousands of parents working. The TV ad tells the story of how a family from Joliet, Ill., would struggle if they lost their child care.
"I don't know what I would do without child care assistance. I work two jobs, one full-time and another part-time, and go to school to earn a degree so I can provide for my family," said Autumn McCray, who lives in Harvey with her seven-year-old daughter. "It would cost taxpayers much more if thousands of parents like me– who are trying to improve our families' lives — have to quit their jobs because they can't afford child care."
"If they can't understand that it is cheaper to keep seniors and people with disabilities in their own homes where they feel secure and safe, then it's something wrong with our legislators," said Pam Kirk, a home care worker from Springfield.