Illinois hospital, nursing home workers fight Medicaid cuts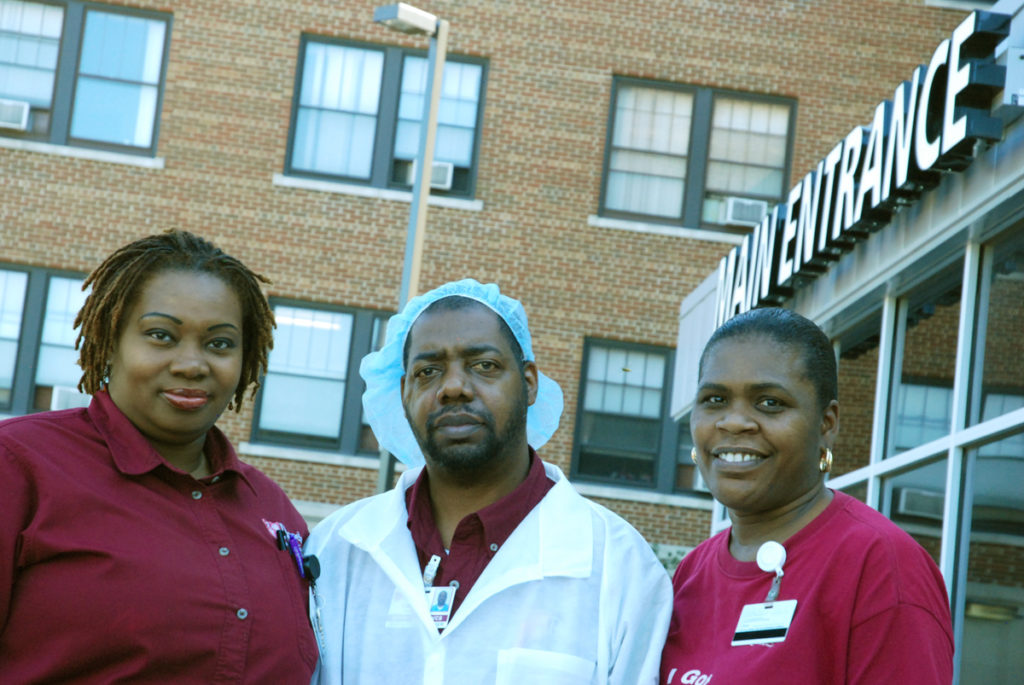 Illinois hospital workers are fighting back against proposed state budget cuts to Medicaid payments that threaten jobs, quality of service and safety at all of our community hospitals. The six per cent cuts could mean a loss of millions of dollars to hospital budgets. Medicaid payments amount to nearly half of all funding for community-based hospitals.
"Our hospital services are vital to the residents of our communities," said Tamiko Harris, an operating room secretary at Mt. Sinai Hospital, which faces a loss of more than eight million dollars if Medicaid is slashed. "These cuts will mean a loss of jobs, less resources for services for our patients and, ultimately, longer waits and more suffering for residents. We can't allow that to happen."
Our community-based hospitals could lose significant funding if the Medicaid rate is cut:
St. Bernard ($3.4 million)
Schwab ($1.1 million)
Loretto ($1 million)
Roseland ($207 thousand)
Kenneth Hall, East St. Louis, Ill. ($1.9 million)
Nursing home workers stand to protect progress
Nursing home workers made historic progress last year leading the effort to pass Nursing Home Reform laws and funding for increased staffing levels with the Bed Assessment Tax. So Illinois nursing home workers aren't standing by while legislators propose Medicaid cuts that would threaten our progress.
"We've stood on picket lines and lobbied our legislators to bring positive changes to our nursing homes. We will continue to stand against budget cuts that will be harmful to the quality care we give to our residents."

– Reyna Rundberg,
Nursing Home Worker
Nursing home workers are visiting legislators in their home districts and in Springfield for upcoming Lobby Days, taking their message of "don't abandon nursing home residents."
The proposed six per cent cuts to Medicaid would mean as much as $6 million in total cuts to homes where SEIU Healthcare Illinois & Indiana members work. The cuts would hit homes for people with mental disabilities especially hard.