METC Trainings
DORS Home Care Trainings
FREE PAID TRAINING FOR DORS PERSONAL ASSISTANTS
The assistance with household tasks and personal care that DORS Personal Assistants provide to persons with a disability is critical for them to live independently. PAs bargained and won a paid training program as part of their contract with the State of Illinois. Actively working PAs can earn while they learn life-saving skills, safety precautions and other skills that help them provide better care.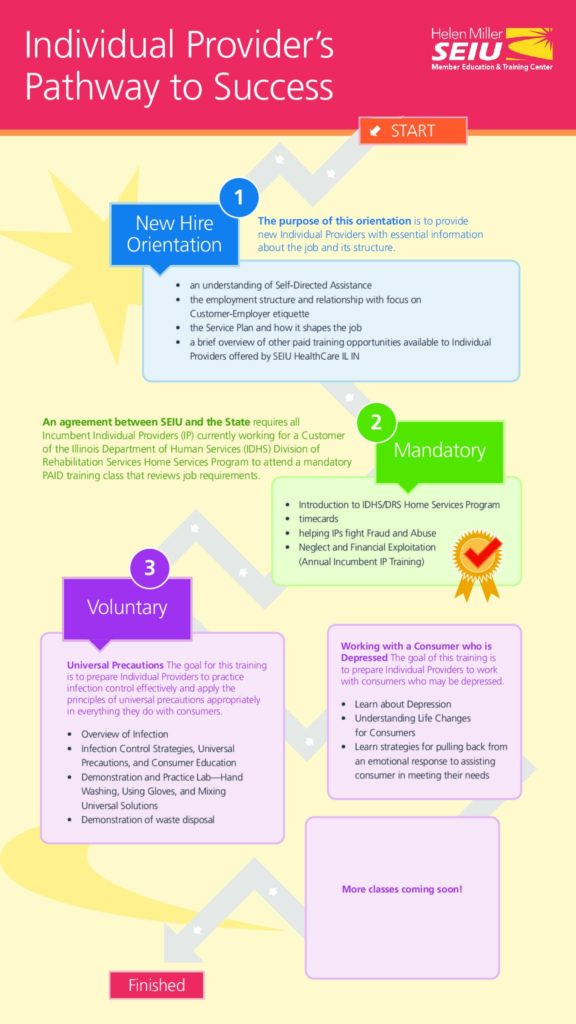 Register for a Class
To register for a specific class log onto Memberlink or call the Member Resource Center (MRC) at 866-933-7348. You'll need a Member ID to register on Memberlink. You can call the MRC to find out your Member ID number.
Training Materials
How to Use Zoom
DORS Training Materials
September Calendar