SEIU HCII Chicago Election Volunteer Opportunities
Please join us to help elect our SEIU Healthcare's endorsed candidates for Mayor of Chicago and Aldermen during this historic runoff election taking place on Tuesday, April 4th, 2023.  
Phone banking and canvassing opportunities below. Join Us.
Let's Show Up for Those Who Show Up For US.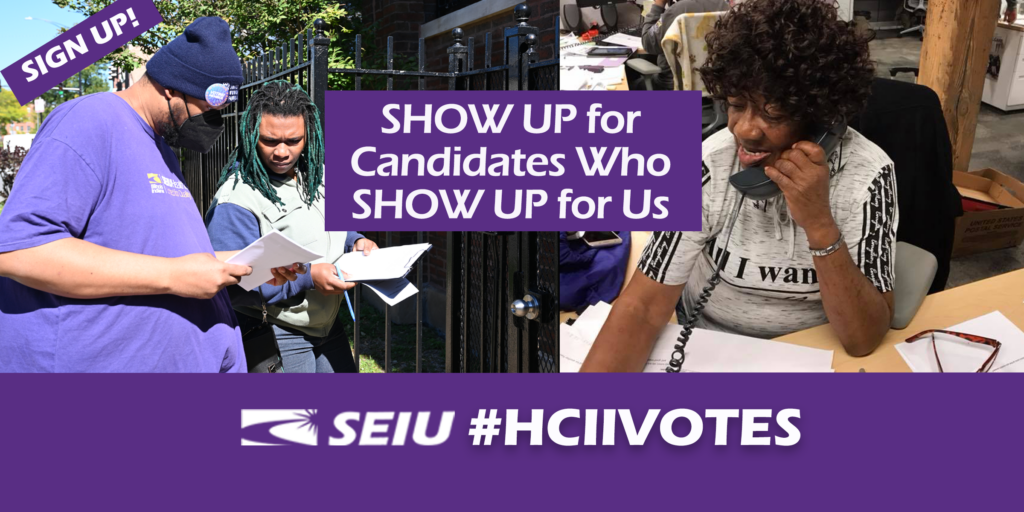 PHONE BANKING
Phonebanks every Tuesday and Wednesday from 5 – 8PM
3/7, 3/8, 3/14, 3/15, 3/21, 3/22, 3/28, 3/29
Link: https://www.mobilize.us/seiu-il/event/554151/
CANVASSING
Weekly Thursday Canvass – Anytime between 12 – 5PM (Starting March 16th)
3/16, 3/23, 3/30
Link: https://www.mobilize.us/seiu-il/event/554209/
Saturday, March 11th at 10AM – 1PM
5th Ward – Desmon Yancy Link: https://www.mobilize.us/seiu-il/event/546457/
6th Ward – William Hall Link: https://www.mobilize.us/seiu-il/event/546459/
Brandon Johnson – 50th Ward at 1PM Link: https://www.mobilize.us/seiu-il/event/554210/
Sunday, March 12th
4th Ward – Lamont Robinson at 12PM Link: https://www.mobilize.us/seiu-il/event/546456/
Brandon Johnson – Bucktown at 1PM Link: https://www.mobilize.us/seiu-il/event/554210/
Saturday, March 18th
4th Ward – Lamont Robinson at 12PM Link: https://www.mobilize.us/seiu-il/event/546456/
21st Ward – Ronnie Mosley at 10AM Link: https://www.mobilize.us/seiu-il/event/546461/
Brandon Johnson – Bucktown at 1PM Link: https://www.mobilize.us/seiu-il/event/554210/
Sunday, March 19th
10th Ward – Ana Guajardo at 12PM Link: https://www.mobilize.us/seiu-il/event/547203/
Brandon Johnson – Southside at Build Coffee at 1PM Link: https://www.mobilize.us/seiu-il/event/554210/
Saturday, March 25th
5th Ward – Desmon Yancy at 10AM Link: https://www.mobilize.us/seiu-il/event/546457/
6th Ward – William Hall at 10AM Link: https://www.mobilize.us/seiu-il/event/546459/
Sunday, March 26th
10th Ward – Ana Guajardo at 12PM Link: https://www.mobilize.us/seiu-il/event/547203/
21st Ward – Ronnie Mosley at 12PM Link: https://www.mobilize.us/seiu-il/event/546461/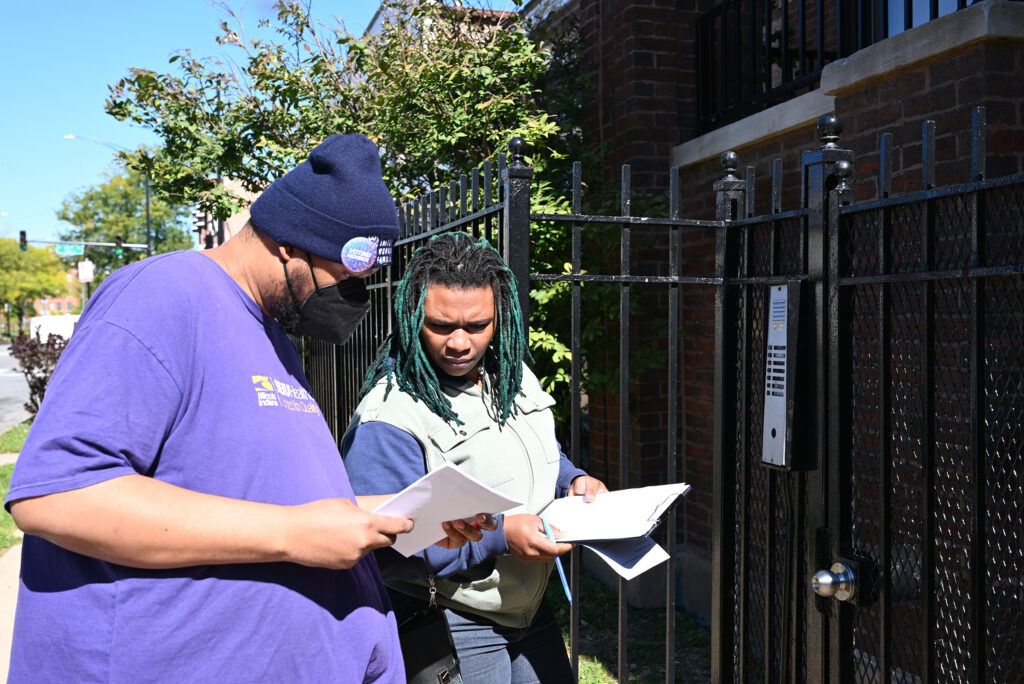 Canvassing: By Candidate and Area of Chicago
MORE INFO ABOUT OUR ENDORSED CANDIDATES HERE
Mayor
Southside:
Far South Side:
Southwest Side: