Indiana Help at Home Workers Win Another Round of Bonuses!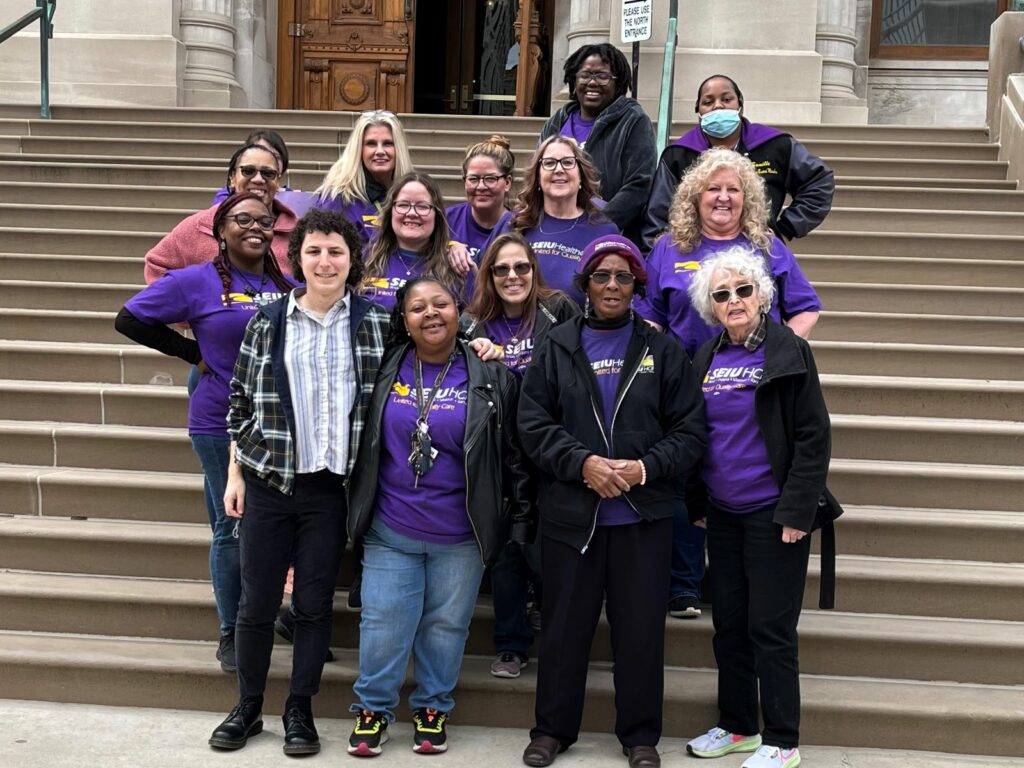 Indiana Help at Home home care workers: There are bonuses coming your way!
We have great news to share about the second round of American Rescue Plan Act of 2021 (ARPA) bonuses! Last year, we were successful in winning three bonus installments of ARPA funds for HAH home care workers in Indiana, and this year agencies like HAH received another round of these funds.
When we heard there would be another distribution of funds, we let Help at Home know our union bargaining team of HAH home care workers were ready to come to the table and bargain to ensure our members got what they deserve!
The first round of bonuses will be paid on April 28, so be on the lookout.  
Thanks to the language we negotiated in our contract back in 2021, anytime new funding meant for frontline home care workers becomes available, Help at Home Indiana must come to the bargaining table and negotiate with us about how the funds will be used.
We are pleased to announce that we reached an agreement and our members will be awarded a bonus split into three separate payments to be distributed in April, August, and December for all active employees hired on or before March 17th, 2023.
Just like last year, we ensured the maximum amount went directly to members' pockets and that the amounts be based on your years of service. This job is hard enough, and your union committee made it a point to emphasize seniority! The longer you've been at HAH, the higher your bonus!
Each of these three payments will be a base amount of $315 with increases based on seniority. Here is a breakdown of the tiered bonus structure:
| | |
| --- | --- |
| Seniority (Years) | Base Payment Amount |
| 0 | $315.00 |
| 1 to 3 | $370.00 |
| 4 to 6 | $450.00 |
| 7 to 9 | $500.00 |
| 10 to 14 | $560.00 |
| 15 to 23+ | $600.00 |
We work hard each and every day, and this bonus is another example of the power we have when we come together through our union!
Members give us the strength to win victories like this one. If you are not a union member yet, click here to activate your membership right now so we can keep making progress for Indiana home care workers!
"These bonuses are wonderful news and I'm proud to deliver another victory for my fellow home care workers in Indiana. We got our people together, we fought, and we won! It would have never been possible without our union."

-Kendra Bush, Help at Home Indiana home care worker & SEIU Bargaining Team member
Our fight continues at the state level to win a rate increase in the state budget – raise your voice and take action right now by clicking here to send emails to the members of the Senate Appropriations Committee!