Senator Doris Turner Joins Springfield Home Care Workers in Calling for Workforce Investment to Avert Senior Care Crisis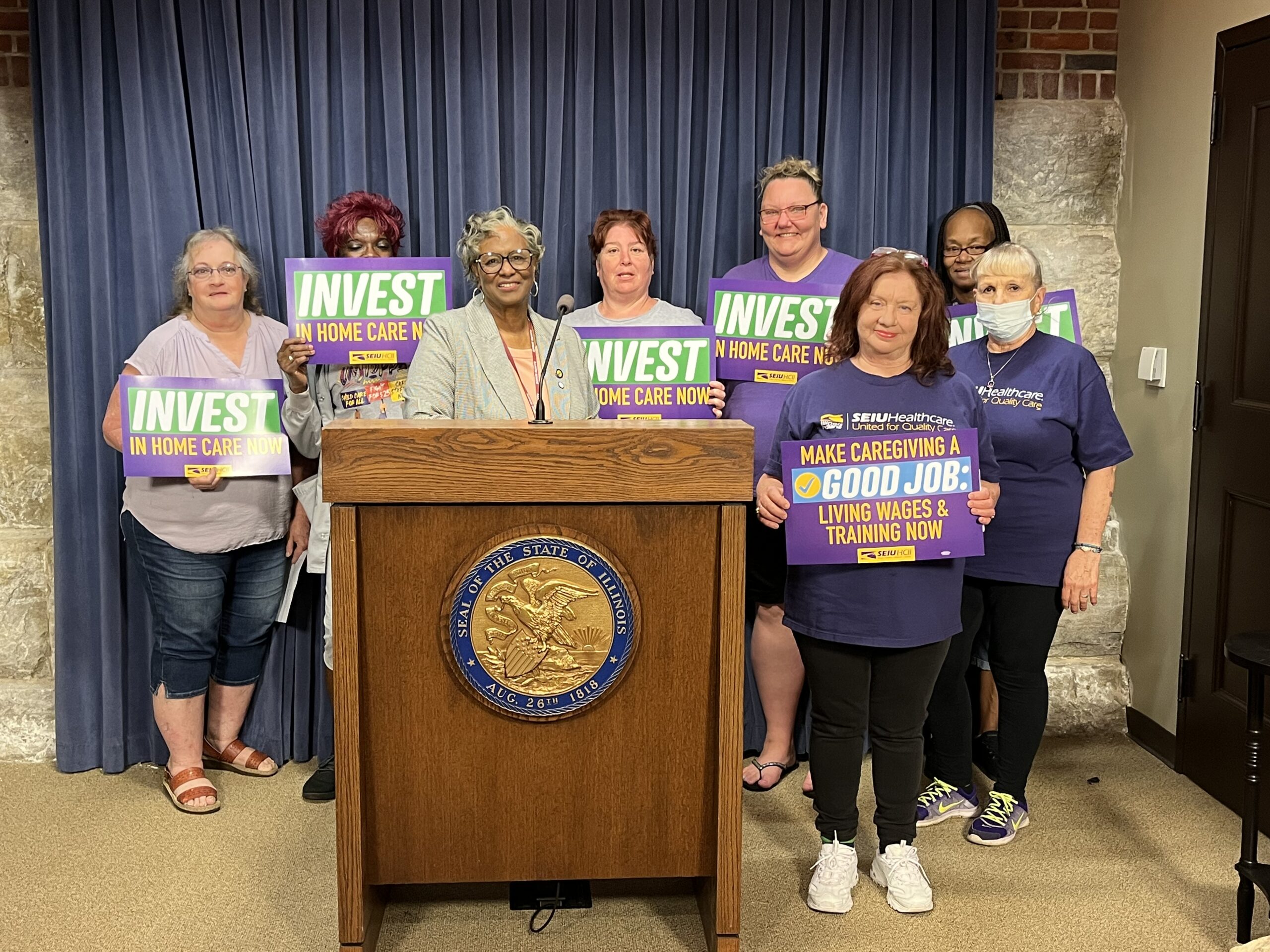 Inadequate training and low pay contribute to a 65% workforce turnover rate that threatens care for Illinois seniors.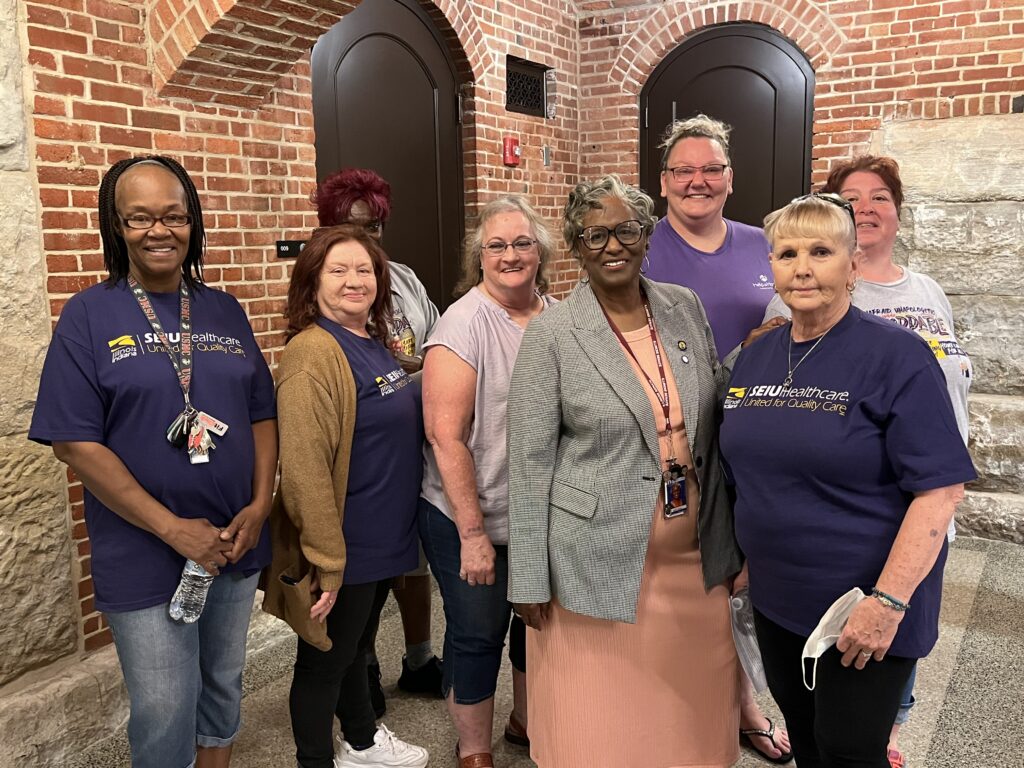 SPRINGFIELD – On Thursday, April 13, Springfield home care workers joined State Senator Doris Turner for a press conference in the Statehouse Blue Room calling for passage of an $18 per hour minimum wage and a revamped paid training program for home care workers serving seniors through the Community Care Program.
Home care workers shared their personal stories from the frontlines and called on the General Assembly to create lasting industry change by supporting legislation this session that would lift pay to $18 per hour (SB 1980/HB 2718) starting January 1, 2024, and create standards for paid training for workers serving seniors through the Community Care Program (SB 2004/HB 3021).
"I love what I do, and I believe there's nothing more rewarding than being a caregiver because our direct physical presence keeps people going," explained Springfield home care worker Gail Hamilton. "But our state is facing a crisis – seniors and people with disabilities cannot access the support needed to remain in their community and are forced into nursing homes because we do not have enough workers to meet the demand for home care services."
The Community Care Program, one of the state's most important and essential long term care programs, allows 100,000 Illinois seniors to remain living in their communities longer by receiving services at home for their daily living needs. Seniors overwhelmingly prefer these home care services as they age, but right now, many seniors who are approved for services cannot get the care they need due to a workforce shortage driven by low wages, limited benefits, minimal training support and as a result, high turnover.
The incidence of agencies capping their intake of additional seniors or withdrawing entirely from a Community Care Program service area has increased rapidly, more than doubling since 2020. This translates to seniors unable to get the care that they need to remain living at home safely and it's directly or indirectly caused by staff shortages.
"Raising wages and improving training will bolster a workforce that most, if not all of us will rely on at some time in our life," said State Senator Doris Turner. "A stable consistent home care workforce is vital for every corner of Illinois, and that's why I will continue to champion this issue and encourage my colleagues to join me. We cannot wait to act; our state's seniors are counting on us."
Employment projections show Illinois will need an additional 9,000 home care workers this year and in each of the next ten years as our senior population continues to grow. Home care agencies are already struggling to recruit and retain workers, naming low pay they can afford to offer as the top barrier to hiring the workforce needed in a 2022 Department on Aging survey.
"We are here to call on our state elected officials to support legislation that would create a new $18 per hour wage floor and an improved training program for our state's home care workers that serve seniors," said Pam Kirk, a Springfield home care worker. "These bills will help to stabilize our industry's workforce so that every family in every corner of Illinois can rest assured knowing that their parents and grandparents can remain a part of their communities through the support of quality, accessible home care services."
###