Northwestern Workers Fill the Room at Bargaining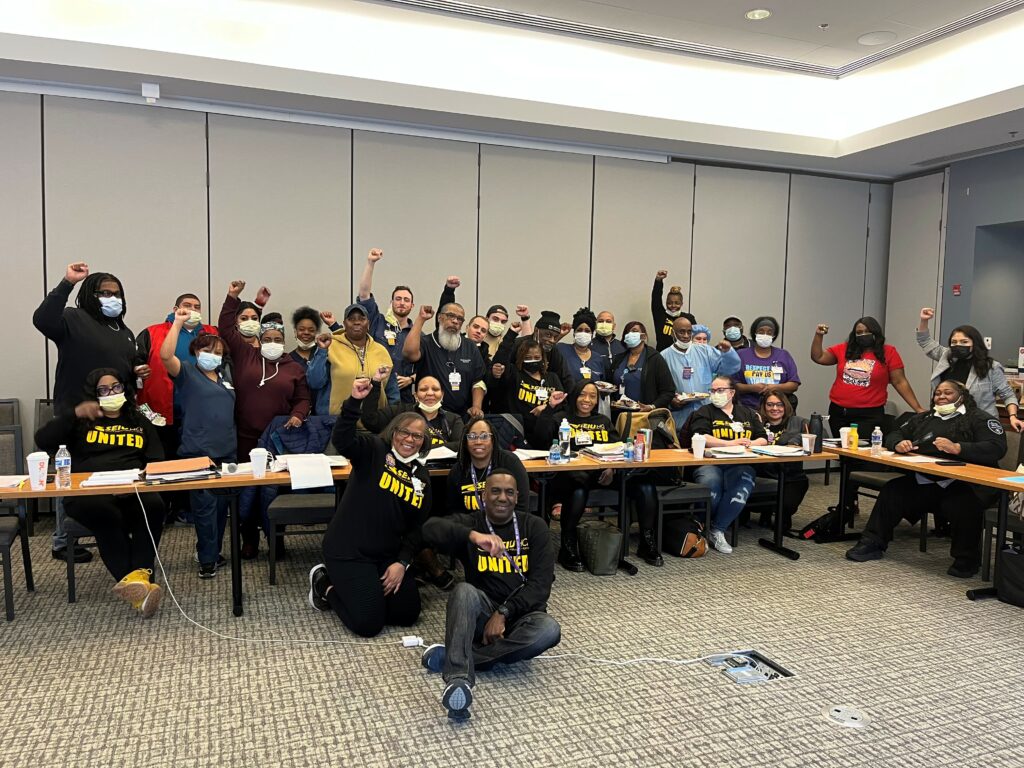 Workers from all different types of departments at NMH filled the room on Friday during our bargaining meeting to speak out on our demands. Workers like Jaquisha and Richard shared powerful, personal testimonies on why we need higher wages.
"I'm an expecting mother and I don't know if I can afford to stay home with my newborn because parental leave is not an option for us. Parents shouldn't have to worry about how much accumulated sick time they have in order to care for their newborn. NMH has the money, it's time they use it on their employees!" – Jaquisha Satterwhite, Housekeeping
"I've dedicated over 30 years to Northwestern Hospital, and I still can't afford to send my kids off to college AND put gas in my car. How can Northwestern treat their employees with such little regard? We need higher wages FOR ALL, for those that are just coming through the door and for those that have been here for years like me." – Richard Alexander, Breast Center Assistant
Coming together in that bargaining room showed management our strength and what we're willing to do to get the respect that we deserve. We stood strong as a unit and we're not backing down on our wage proposal or our fight for better staffing!