IL Mentor/Sevita DSPs Take Action and Deliver Petitions!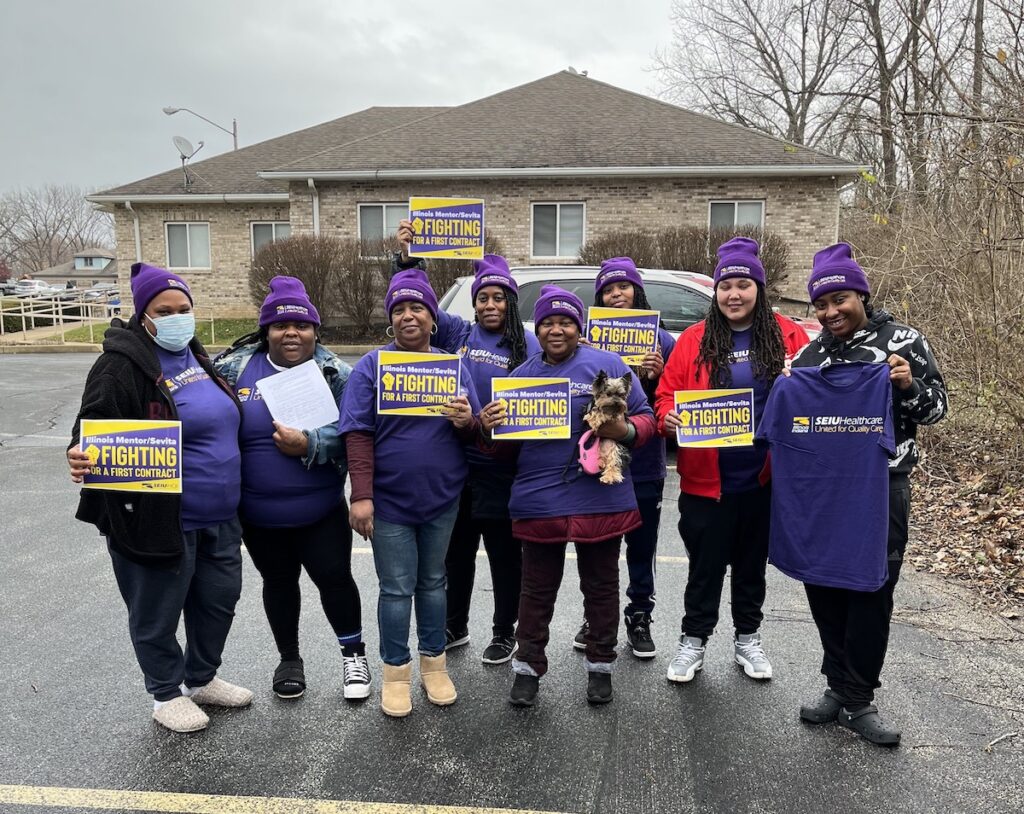 In December, 2022, teams of IL Mentor/Sevita DSPs delivered petitions to five company locations, taking the fight for a fair contract beyond the bargaining table. Member delegations across the state took direct action to impact decisions and to voice grievances including poverty wages and a lack of dignity and respect!
DSPs in Carbondale, Joliet, Rockford, Swansea and Springfield participated in the delegations and were also joined in solidarity by our other Union brothers and sisters who care for seniors. Other DSPs not near one of the regional offices wore their purple Union t-shirts in solidarity as well.
We are still at the bargaining table with management working to secure our first contract. Despite worker shortages and skyrocketing inflation, management is refusing to pass through the full increase they received from the State. This money could go directly to our pockets.
"It's not right that Illinois Mentor workers, even those who get full-time schedules, are living in poverty. Our families are suffering while the company rakes in millions in profits. Illinois Mentor receives money from the state to boost our wages but doesn't give us the full amount we're entitled to. It's time for the company to invest in those of us who serve on the frontlines."

– Savannah McCoy, an Illinois Mentor worker from Springfield and an SEIU Healthcare member.
It's time for all IL Mentor/Sevita DSPs to come together and fight for the contract we deserve! While our bargaining team has made some gains, including $1.05/hr. pay increase during contract negotiations, we still have so far to go! Keep an eye on your texts and emails for more ways to get involved in the fight!