SEIU Illinois Members Rally with JB Pritzker for Workers' Rights Amendment and Pro-Worker Candidates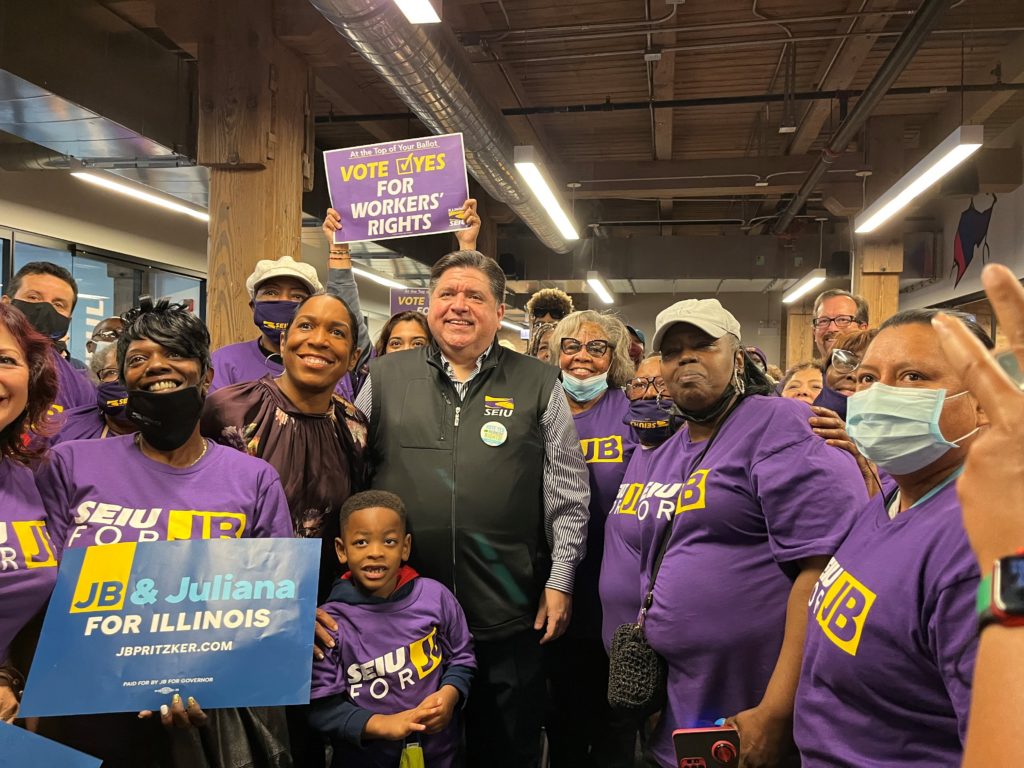 Northwestern Patient Care Tech and SEIU HCIIMK Executive Board member Kim Smith shared the following report from Saturday's exciting really in Chicago.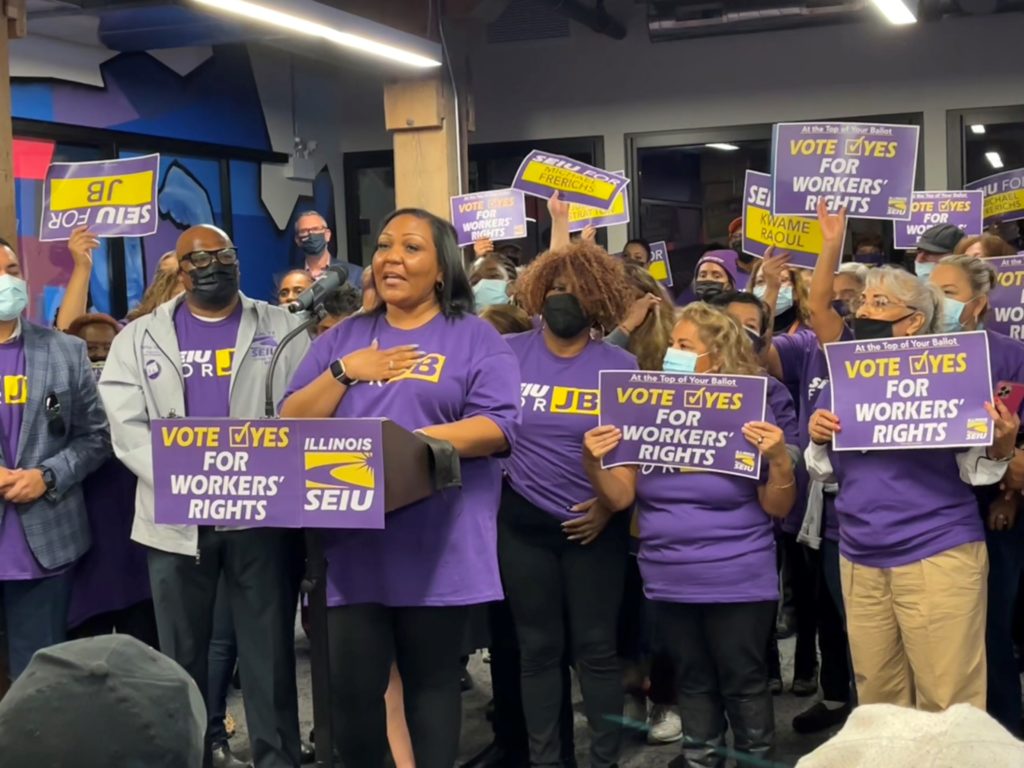 This past Saturday I was honored to speak at a press conference at our office in Chicago on behalf of my fellow SEIU members across the state to endorse JB Pritzker and the other candidates who have stood by us in recent years.

These have been rough years, especially for those of us working the frontlines during a pandemic.

When times get tough, and they were really tough at the beginning of COVID, you find out who your friends are. And JB has been a friend to frontline workers in Illinois.

He and the other candidates that our union has endorsed stood up for us. They listened when we spoke out about what we needed before and during the pandemic. And I trust them to continue to listen to us once re-elected. That's why I'm voting for them. 

In addition to our endorsed candidates, you can count on me to vote YES for the Workers' Rights Amendment so we can continue to organize, negotiate, and make our voices heard in Illinois for generations to come. It helps to have elected officials on our side to fight for what we need, but our ability to come together for safety, quality benefits, and better pay is even more important.

I hope I can count on you too.

Election Day is Tuesday, November 8. Early voting is open in neighborhoods across Illinois. Find an early vote location or your Election Day polling place here.
In addition to Governor Pritzker, members were also joined by Lt. Governor Juliana Stratton, Secretary of State candidate Alexi Giannoulias, State Treasurer Mike Frerichs, and Illinois Attorney General Kwame Raoul.