DORS Members: Our Next Raise Starts December 1st!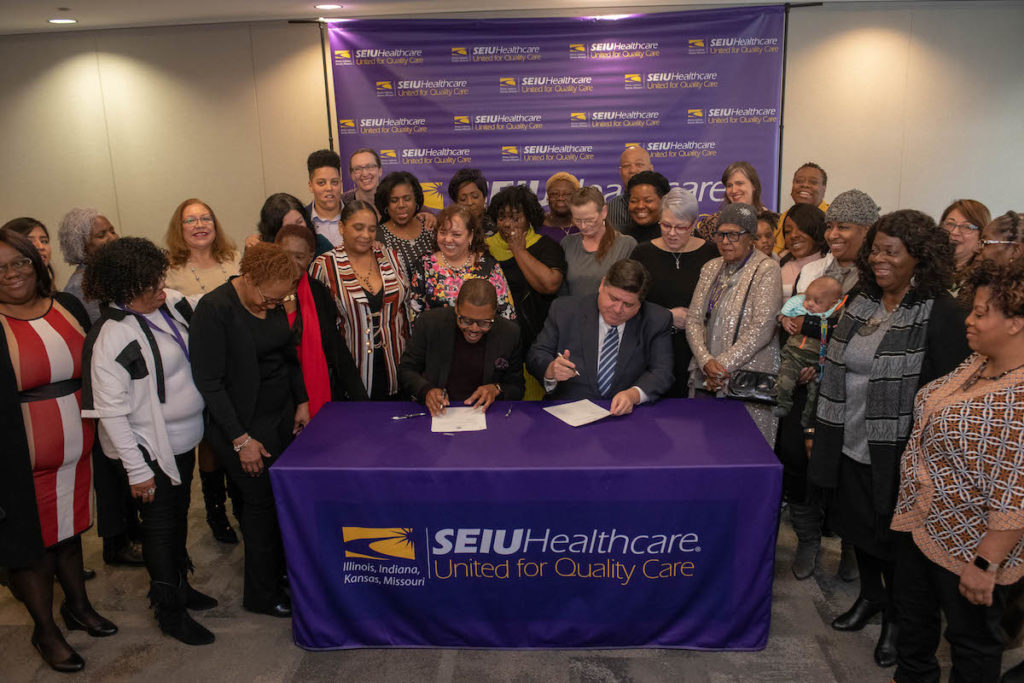 The final raise under our groundbreaking contract from 2019 starts TODAY, December 1st! You can expect to see the raise reflected on your first paycheck in January 2023 for hours worked December 1-15, 2022.
New minimum hourly wages:
Personal Assistants (PA): $17.25
CNA: $20.25
LPN: $27.25
RN: $34.00
With this final raise, PAs saw a 28% pay increase over the duration of this contract – that's huge! These raises don't just benefit us DORS workers. When we are lifted up with higher pay, we lift up our families, those we care for and our whole communities. We can't stop now! There is so much more to win.
Our current contract expires June 30, 2023, so now we're looking ahead to gear up for another big contract fight. Members from across Illinois are coming together to plan strategy and tactics for this fight, setting our sights on a path to $25/hour for all home care workers in Illinois and on expanding homecare services! It's time to take action because when we raise our voices together, we are unstoppable!
Keep an eye on your emails and text messages for ways to get involved in our campaign! In the next few months, every DORS worker who is a union member will have the opportunity to share top priorities for our next contract, be a part of organizing with other DORS workers and consumers, and help elect our bargaining team of fellow DORS workers. 
Congratulations on your latest raise! Let's continue to stand together to win!