Safe Staffing STAT Day of Action News clips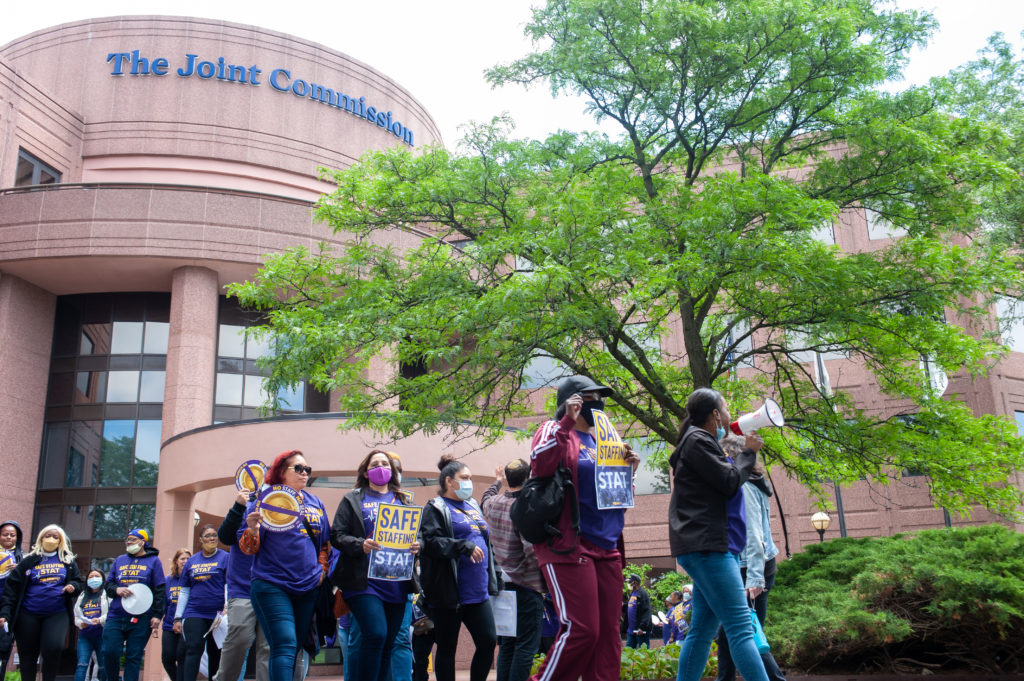 Check out our news clips from our Safe Staffing STAT Day of Action on June 7th, 2022.
Full press release and link to our FB Live press conference
Crain's: Health care service workers push for stricter staffing rules amid labor shortage
"SEIU argues that short-staffing can lead to worker burnout and injury. The union says short-staffing is also dangerous for patients, who depend on workers to care for them. The union points to research indicating that higher staffing levels lead to better patient outcomes and that understaffing increases the risks of patients developing infections in hospital settings.
At the rally, workers recalled instances in which they've endured low staffing at their workplaces that, in some cases, forced them to perform a job solo when it would normally be done by multiple people. Others said workloads were contributing to physical injuries."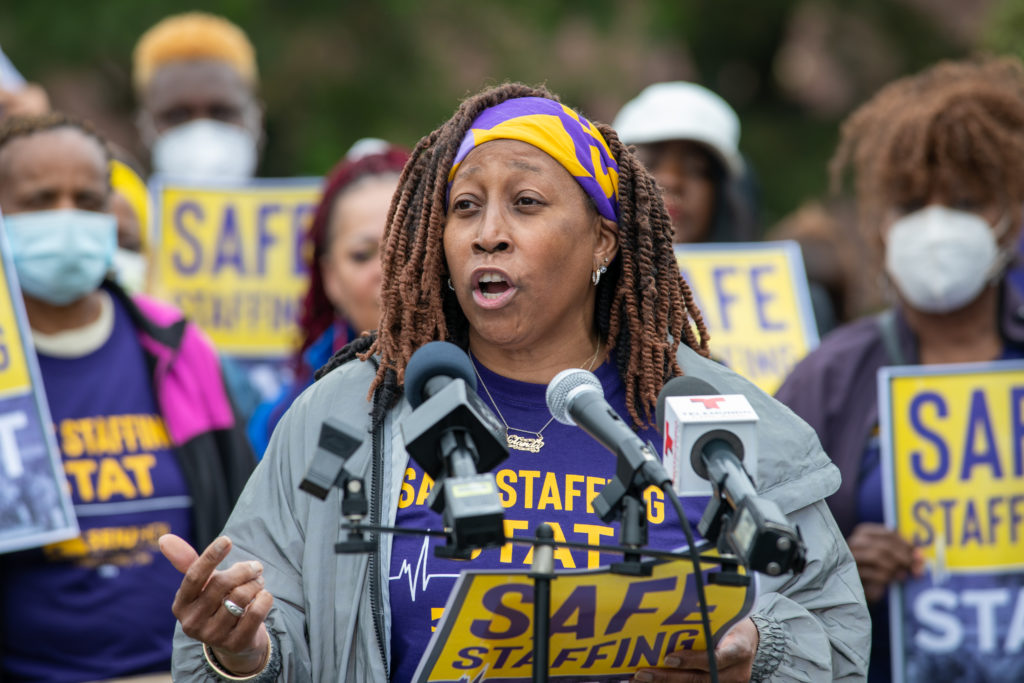 Block Club Chicago: Chicago Hospital Workers Want Regulators Take Action On Short Staffing To Protect Patients
"'I can do my best at my job, but I can not do the jobs of three, four or five people,' Craig said.
Each day there are several patients in the emergency room waiting hours to be admitted because there isn't enough staff to prepare the hospital rooms quickly enough, Craig said.
"That's an awful feeling knowing a person is sitting in pain. They're waiting for me to do my job. But I can only do so much as one person," Craig said."
Becker's Hospital Review: Joint Commission faces more pressure to require safe staffing for accreditation
"A petition delivered to The Joint Commission June 7 asks the organization to examine hospitals on their overall staffing as part of their accreditation and licensing process.
"The Joint Commission should be accessing hospitals on their overall staffing as part of their accreditation, and hospitals need to be reporting on their overall staffing throughout their buildings," the petition states."
Shaw Local: Staffing shortages hurt health care, SEIU members tell accrediting organization in Oakbrook Terrace
"'We are calling on the Joint Commission to stop accrediting hospitals who short staff because the evidence is overwhelming,' Kelley said.
"When safe staffing levels dip below a certain level, then patients are more likely to experience negative outcomes, including hospital acquired infections and, unfortunately, even death," he said."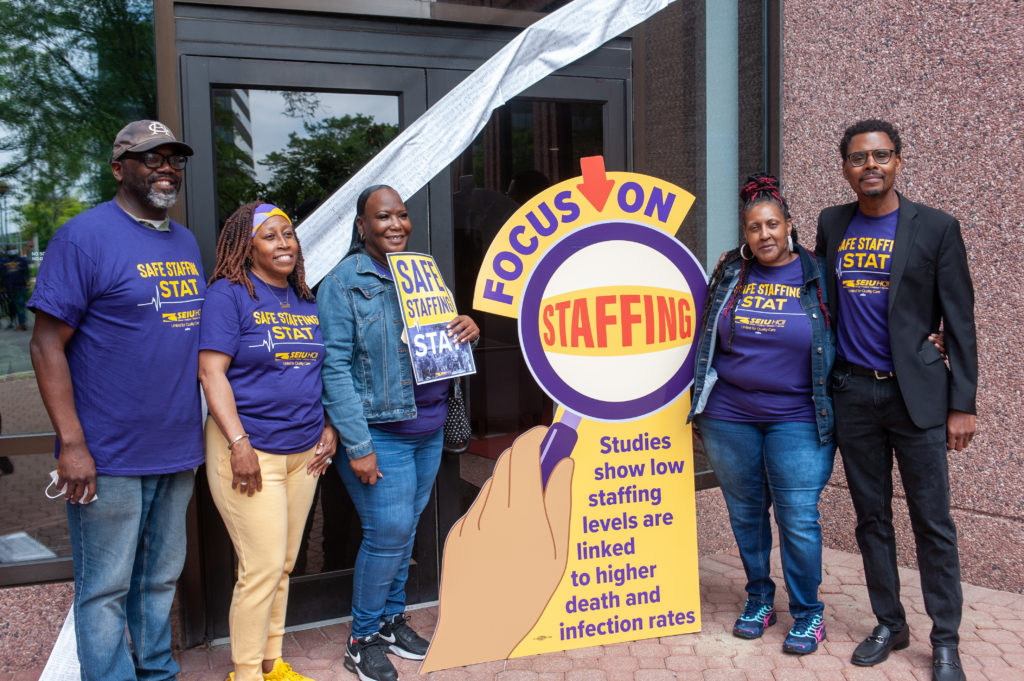 WMAQ-CHI (NBC) – Chicago, IL NBC 5 News @5pm
Block Club Chicago:Chicago Hospital Workers Want Regulators Take Action On Short Staffing To Protect Patients