SEIU's Greg Kelley: Congressional Budget Framework 'Will Deliver Major Progress for Working Families'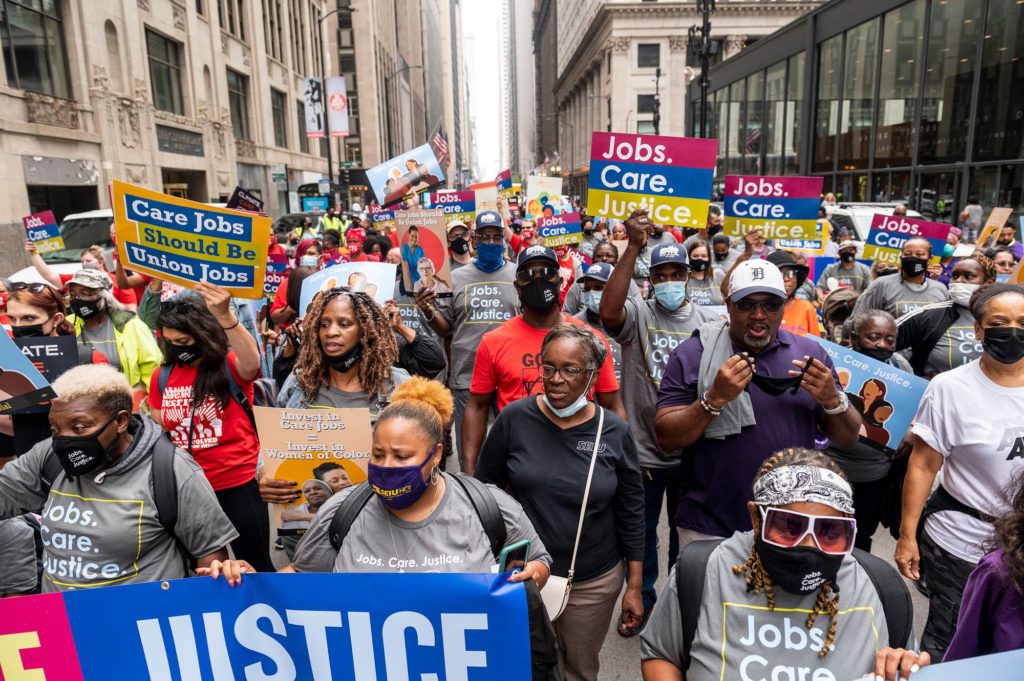 SEIU members applaud home care, child care, climate, immigration aspects of reconciliation framework, call for urgent passage
CHICAGO – Greg Kelley, President of SEIU HCIIMK, issued the following statement in response to the newly announced framework for the federal budget reconciliation package, including a major investment in care and jobs:
"Our members applaud President Joe Biden and Democrats in the House and Senate for coming together around a reconciliation package that will deliver major progress for working families. President Biden's framework makes historic investments in our care economy and represents a huge step toward a brighter future.
"This budget is a downpayment on taking care of those who take care of us, on good-paying, union jobs, on climate justice, and on protecting and supporting the immigrants who call our nation home. It supports the women who provide the vast majority of home care services and expands access to care for those who need it. It builds toward a future where parents don't need to choose between a paycheck and child care and where seniors and people with disabilities can live in dignity, with independence. It begins to deliver on a vision for a future where everyone counts, no matter your race or background.
"SEIU Healthcare Illinois, Indiana, Missouri and Kansas members helped make this happen. Over the last year, workers have raised their voices to demand a bold package centered around caregiving. Our members have walked members of Congress through a day in their shoes, held town halls with lawmakers to demand an investment in home care, shared their stories and took to the streets to declare that care can't wait.
"Today, we applaud the care champions who have taken our demands into the halls of Congress. But the fight isn't over yet: We urge our elected leaders to act with urgency to pass this legislation and deliver real results for working families."