Passing the mic to these sisters to tell you why we can't wait to #InvestInCare in Build Back Better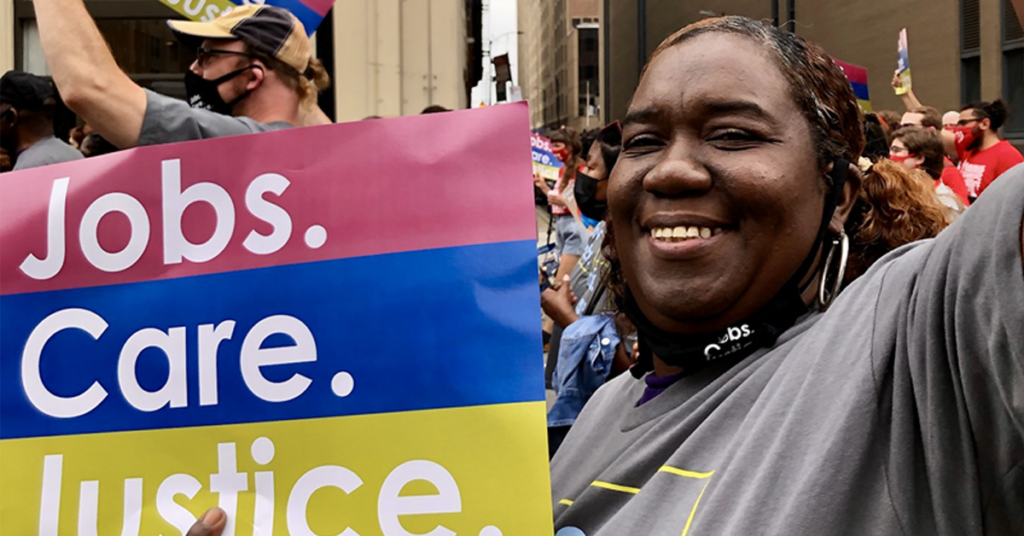 By President Greg Kelley
With Biden's Build Back Better Act, we have a once-in-a-generation opportunity to build an economy that works for everyone, starting with the home care industry. Investing in home care is critical right now, particularly for the majority-women-of-color workforce that dedicates their lives to caring for our elders and adults with disabilities.
And I'm not the only one who thinks so.
SEIU Healthcare Illinois nursing home worker Shantonia Jackson, writing in solidarity with Massachusetts home care worker Charlene Dickerson, recently penned an opinion piece for Common Dreams where they shared their experiences and raised bold demands:
Caregivers like us have borne the brunt of the COVID-19 pandemic, with this time being among the most challenging of our combined 60 years of service within our industry. But our challenges did not begin with the global pandemic. Even before the pandemic, we've had to work two or three jobs just to make ends meet and support our families while providing the vital care that millions of older adults, people with disabilities, and their families depend on. […]
Read the rest of this post on Medium.com.