SEIU Healthcare Congratulates Rep. Welch on His Election to Speaker of the House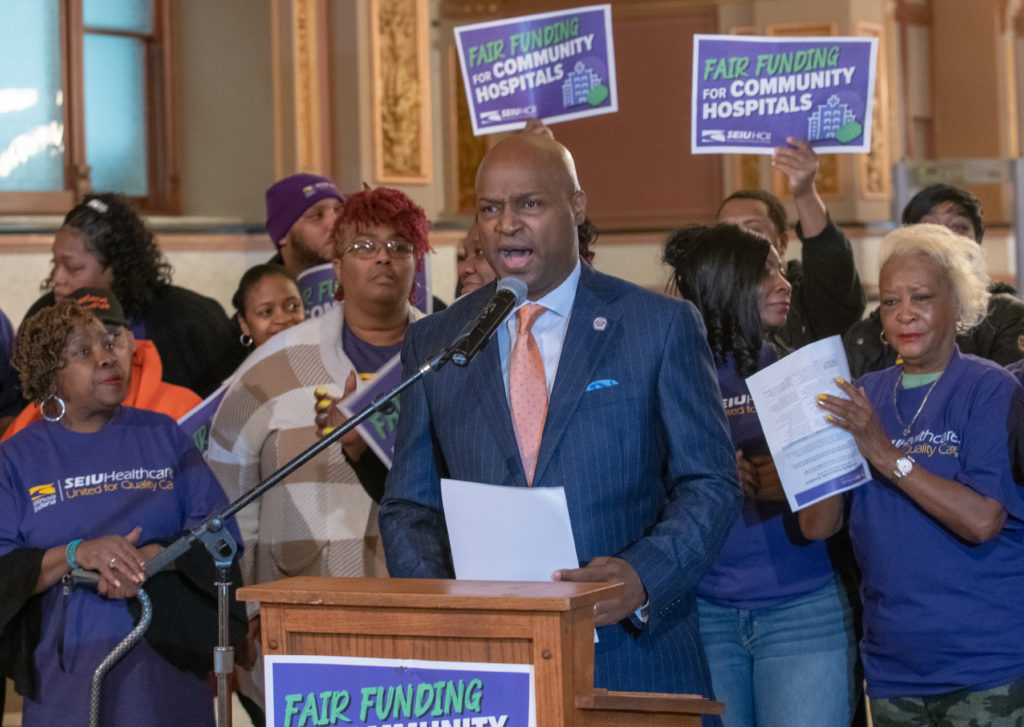 The following is a statement from SEIU Healthcare Illinois President Greg Kelley regarding the news that Representative Emanuel "Chris" Welch has been elected as the 70th Speaker of the Illinois House and the first African American to hold that position.
We congratulate Representative Welch on his historic election as the first Black Speaker of the Illinois House of Representatives.
Speaker Welch has been a steadfast champion for working families and the 85,000 members of SEIU HCII, and we look forward to working with him on the critical issues of the day: dismantling structural racism, eliminating income inequality, defeating COVID-19, and making sure everyone has a voice on the job and in their community. We will engage with Welch as we continue to fight for a society and economy that works for everyone.
###