Statement: Lakesia Collins' Victory as State Rep., a Former Nursing Home CNA, Shows SEIU Healthcare's Power in Organizing Working Families to Elect New Leaders to Fight for Fundamental Change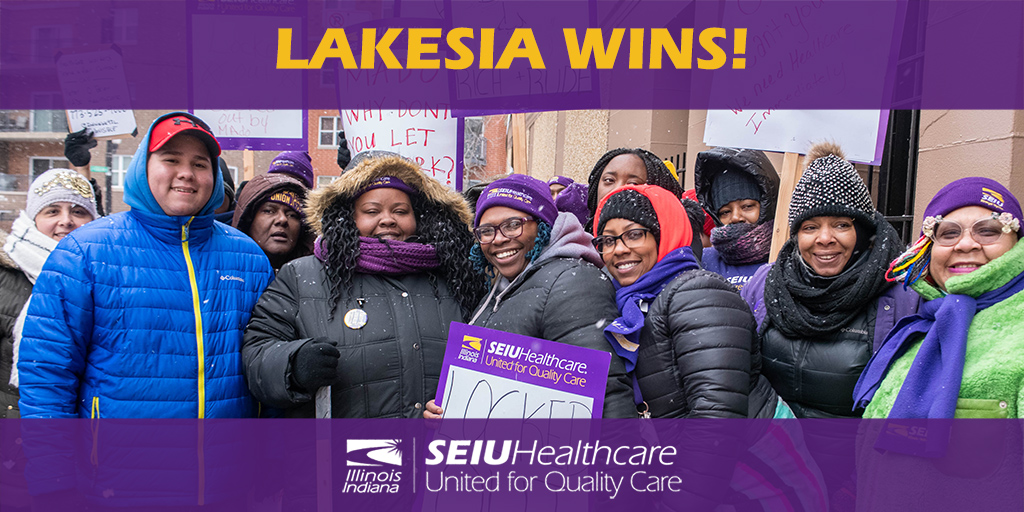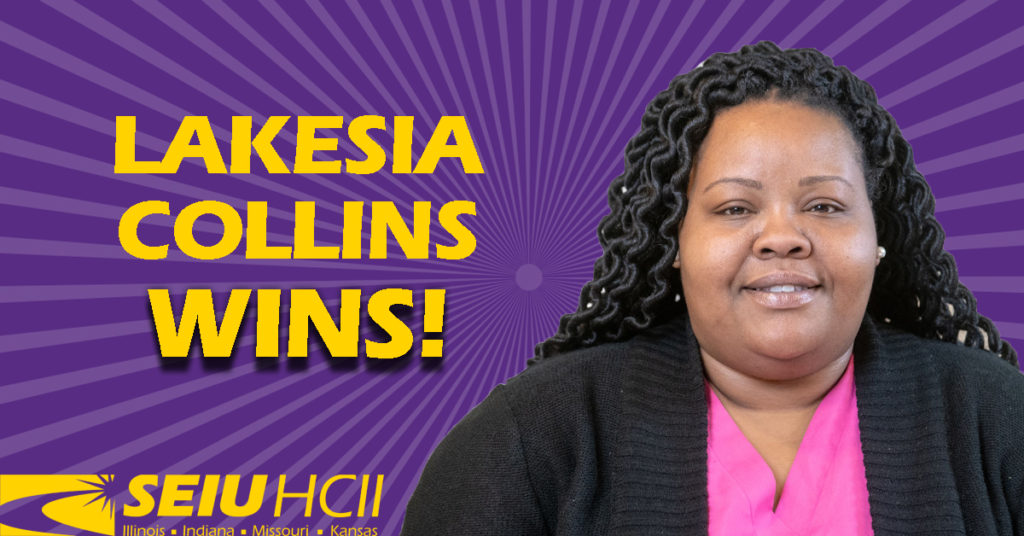 For Immediate Release: Election Night, November 3, 2020
CONTACT: James.Muhammad@seiuhcil.org;
---
(Chicago) – Erica Bland-Durosinmi, the Executive Vice-President of SEIU Healthcare Illinois issued the following statement:
"Our Union is proud that our former CNA, shop steward, then nursing home organizer, Lakesia Collins, is now officially the State Representative for the 9th District.
"Lakesia Collins is an inspiration to all of us. Through her remarkable journey and grit, she redefined what is possible, especially for young Black women and women of color, who aspire to lead our communities and to have a seat at the table to fight for fundamental fairness, respect, and tear down the walls of structural racism and inequality.
"Lakesia's victory demonstrates the power of grassroots organizing of workers and building a broad coalition to demand fundamental change and an economy that works for everyone.
"Lakesia is a leader who has been fighting for a $15 minimum wage, the Fair Tax to protect our vital services and make the rich pay their fair share, and now demanding that workers have the resources, like PPE and rapid testing, to respond to the COVID-19 pandemic.
"After winning her March 17th primary against five other candidates and beating the establishment Collins was appointed to the seat on July 23rd. She won her district outright tonight running unopposed in the general election.
"Lakesia Collins has already proven herself a remarkable legislator, advocate, and leader of her community by organizing volunteer opportunities, distributing PPE and food to families in need, and educating constituents about available resources during this recession. We are excited to watch her star rise, support her legislative efforts, and champion her success on behalf of all working families in her district and across Illinois."
–END–