Episode 14: Enough is Enough – Hope From the Front Lines Podcast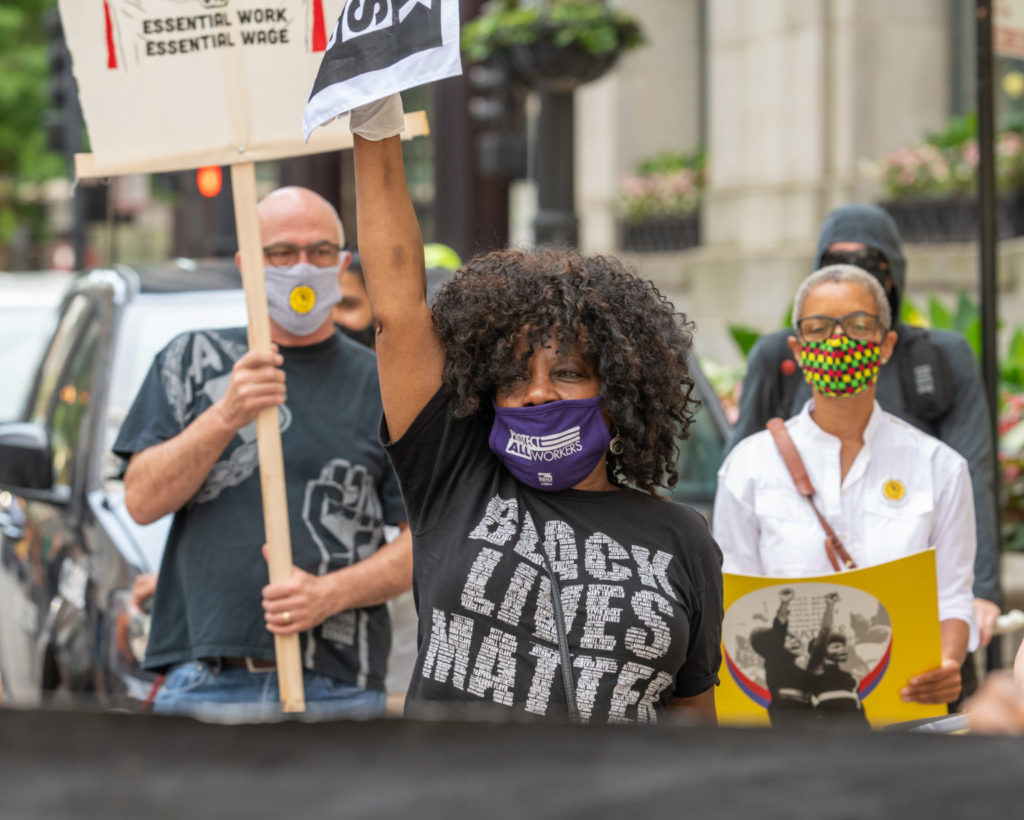 Hope from the Front Lines is a weekly podcast featuring stories of black and brown women who are members of SEIU HCIIMK on the front lines of the COVID-19 crisis.
Five months after George Floyd was killed by a Minneapolis police officer, the struggle for justice and equality for African Americans continues in peoples' hearts and minds, in not still in the streets. Many Black Americans are encouraged that the protests and larger number of allies joining the movement for Black Lives will bring real changes in policing and equity. In this episode, Enough is Enough, health care givers Shawndra Robinson, Coston Plummer and Ashley Mosley reflect on the circumstances and actions for racial justice.
Click here to find out when and where to vote.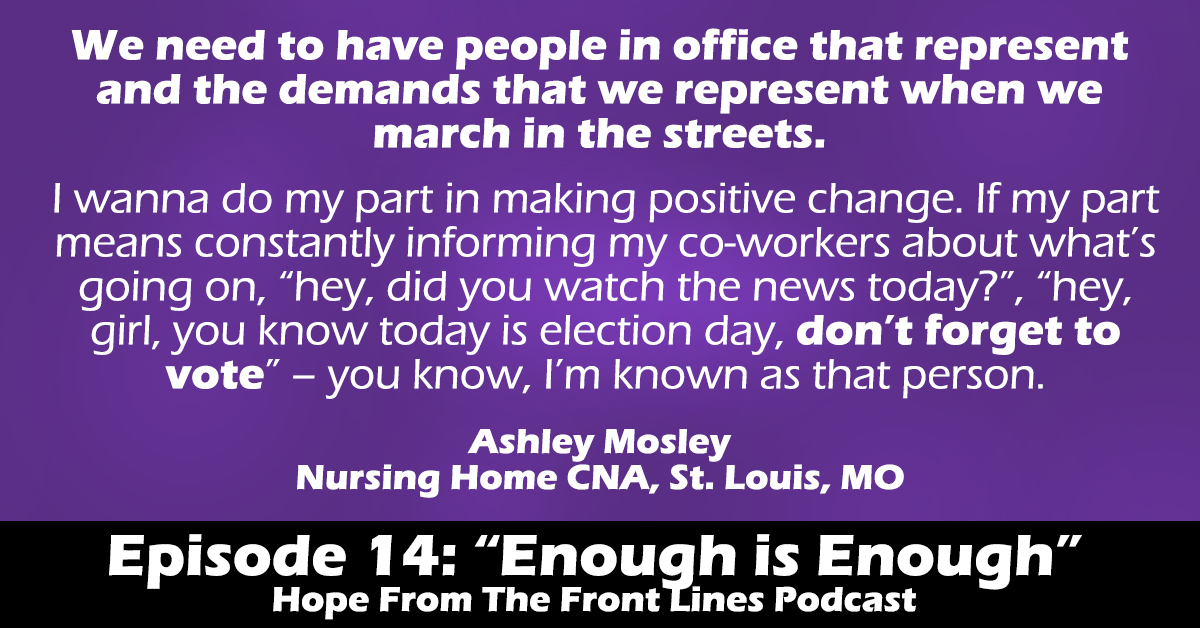 Bio: Judith McCray is an award winning documentary filmmaker, broadcast journalist Click here to find out when and where to vote.and producer. Twenty three years ago she founded Juneteenth Productions to find and tell stories from the perspective and experiences of people who matter, whom we hear too little about or from. She passionately believes that media is an effective tool for positive social change and reaching people and communities that are underrepresented. With Hope from the Front Lines, she's reminded that we all will need and be caregivers at different points in our lives. She loves sailing and horseback riding – but rarely gets to do either.