Help at Home Indiana SEIU Members Overwhelmingly Approve New Contract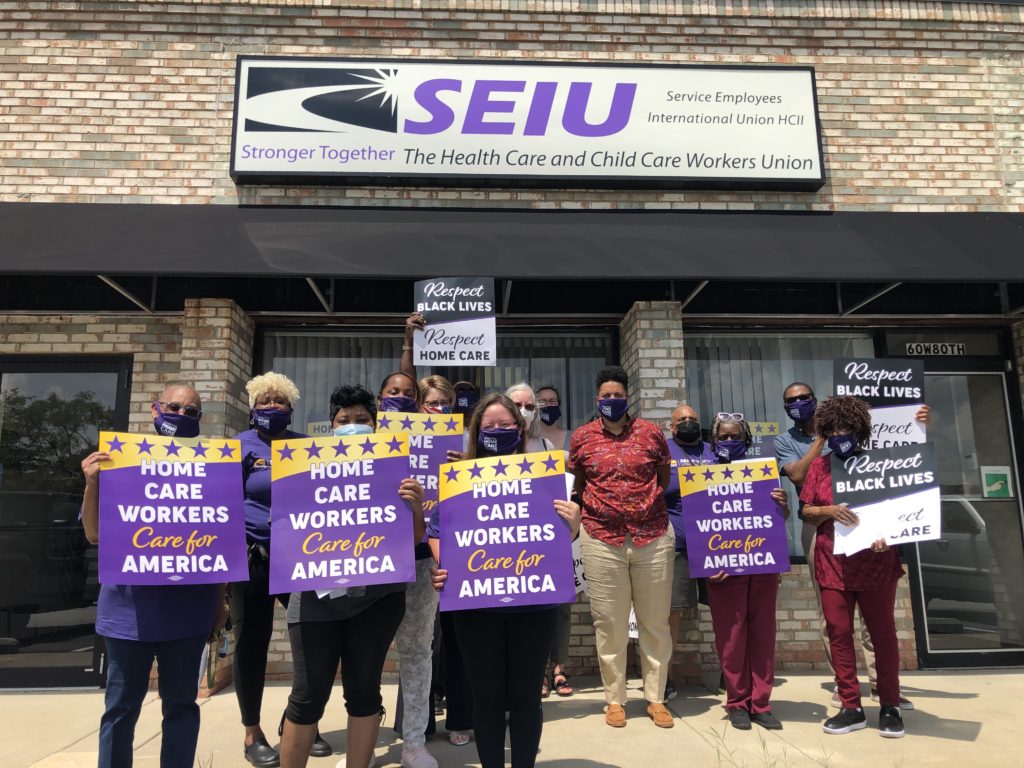 A new contract was approved by members at Help at Home Indiana recently that lifts pay for every worker we represent. This was a hard-fought victory that is long overdue. The Indiana state legislature has neglected to provide funding for rate increases for this important work for years. Despite that fact, we demanded that Help at Home negotiate and find other ways to fund much-needed raises for the workforce.
Help at Home wanted to lower anniversary raises and they wanted to institute wage caps that would have hurt long-term workers. Over the summer we held a public action where we were joined by State Representatives Lisa Beck and Pat Boy who joined us in calling on Help at Home to do the right thing. We held our ground and we won by standing united and taking action through our union.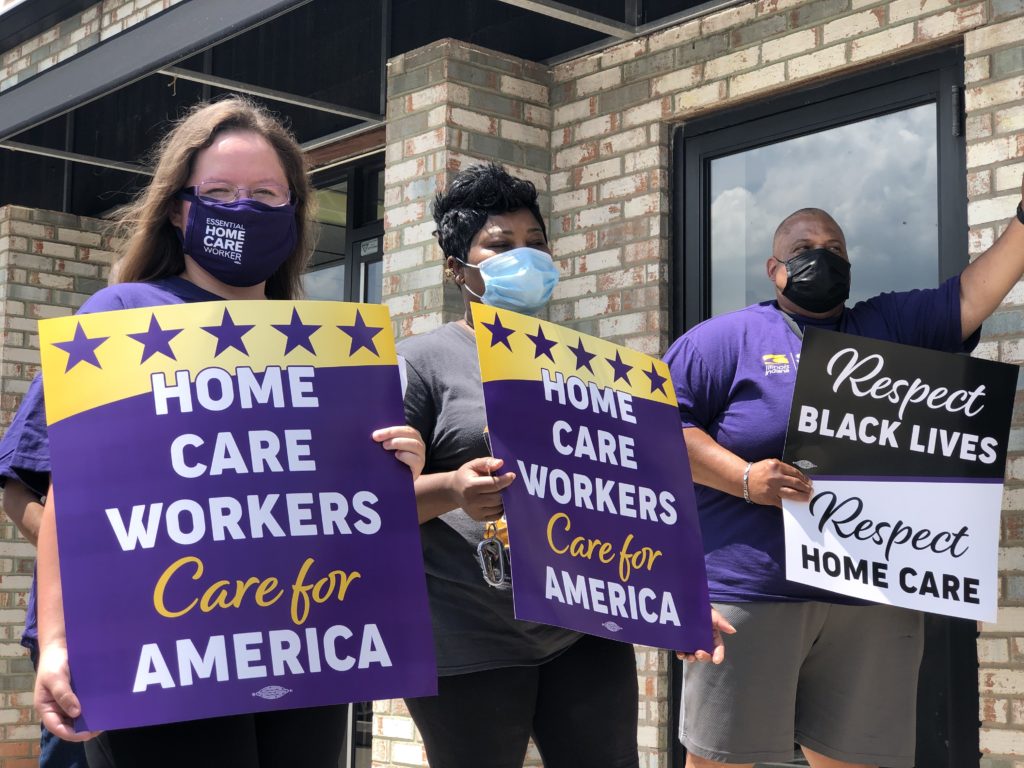 "Too many Help at Home workers are struggling to get by, missing precious time with our kids and choosing which bills to pay to make ends meet. This is a huge victory and I'm proud of what we have accomplished, but ultimately it isn't enough. I'd love to see HAH owners come walk a day in our shoes and see what it's really like. This is progress, but we have a lot more work to do!"

Samille Robinson, Bargaining Team member & SEIU HCIIMK Executive Board Member from Gary, IN
Here's a summary of what was achieved in this contract:
We increased the minimum wage in the union scale from $9/hr. and $10/hr. to $11/hr. and $12.50/hr.
Every worker received a raise ranging from 12-23%, depending on job classification(s).
We consolidated four different wage scales down to two.
We protected anniversary raises of $0.20/hour.
We stopped HAH's attempt to institute wage caps.
We made it easier for HAH Indiana workers to join our union by signing up over the phone and online.
Reopener and duration changes to the contract

Our new union contract will be in effect from September 1, 2020 – July 31, 2023.

If there is no increase to the DSP (direct service provider) reimbursement rate by September 2022, our union and HAH will bargain over maximum wage increases.
NEW WAGE SCALES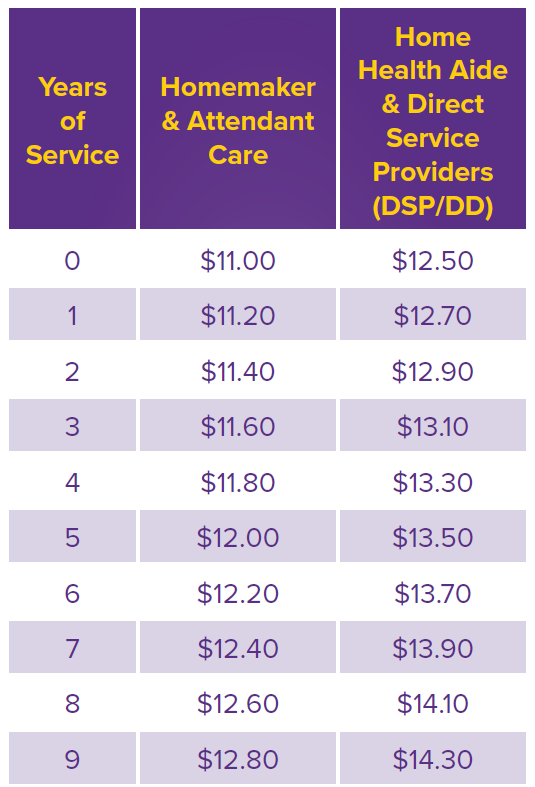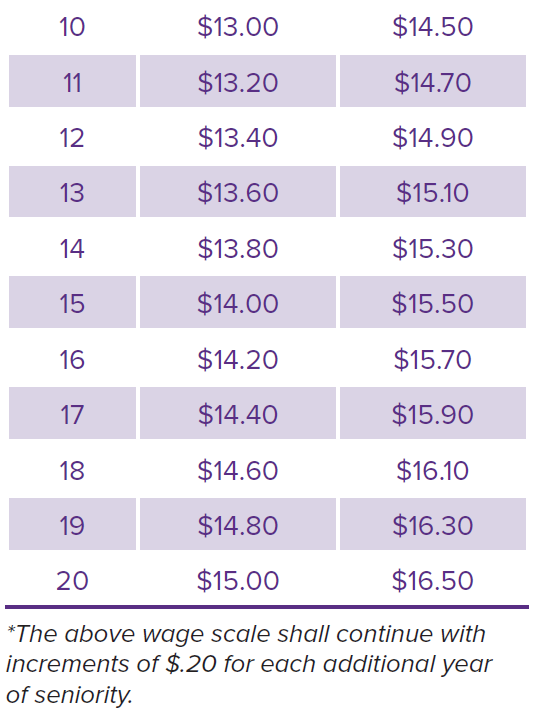 Congratulations to our Indiana Help at Home members!