Child Care Providers to Protest Billionaire Ken Griffin's Attempts to Block Child Care Funding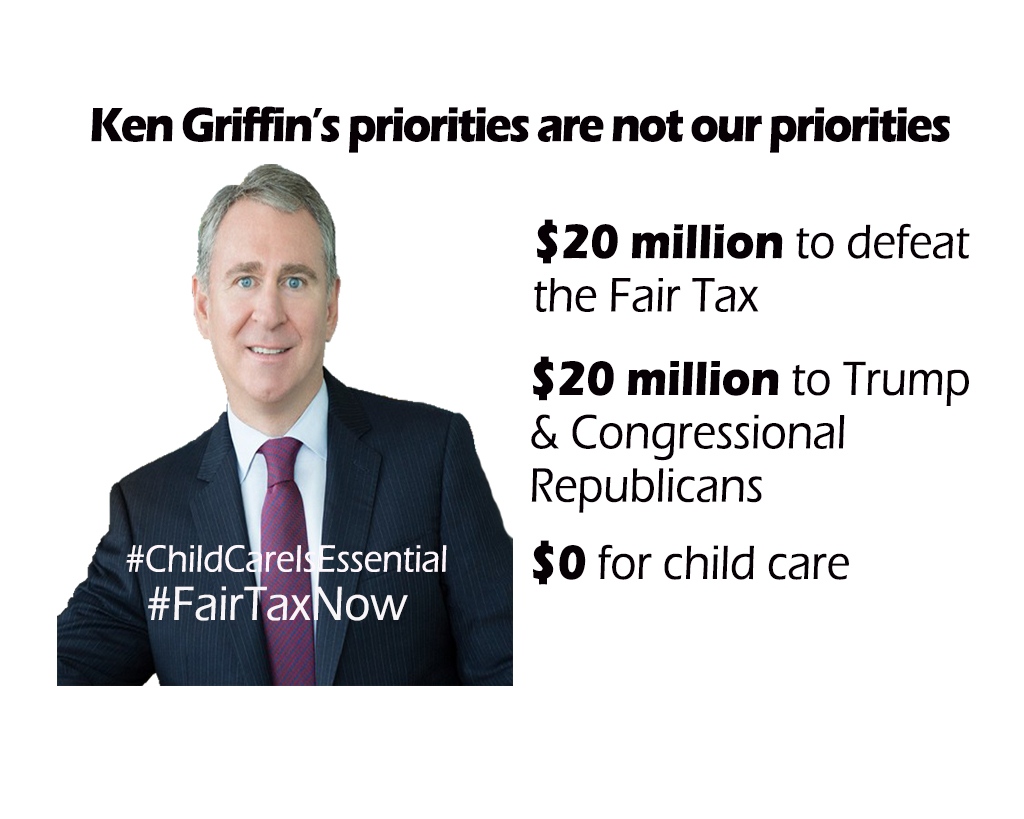 Workers joined by parents & allies are calling on Ken Griffin to stop attacks on the Fair Tax and the Child Care is Essential Act during press conference and car caravan.
CHICAGO – Child care providers, parents and allies are coming together this Tuesday, September 29th at 11AM outside of Citadel headquarters to speakout against billionaire and Citadel CEO Ken Griffin's attempt to block critical funding for child care and relief for working families.
Rather than pay his fair share in taxes, Ken Griffin is spending millions to block child care funding and relief for working families. Griffin has spent over $20M on congressional Republicans and Donald Trump, who have blocked the Child Care is Essential Act, which would provide emergency funding for child care providers, for over 60 days in the U.S. Senate. He has also spent another $20M to fund efforts to block the Fair Tax in Illinois, which would provide tax relief for working families and the funding needed for child care.
During a time when hundreds of home daycares and dozens of child care centers have shuttered their doors and Illinois stands to lose 50% of its licensed capacity, workers are coming together to fight back against Ken Griffin's attacks.
What:
Speakout and Caravan to Protest Ken Griffin's attempts to block critical funding for child care by donating $20 Million against the Fair Tax ballot initiative, and close to $20 Million to congressional republicans and Donald Trump who are blocking the Child Care is Essential Act

When:
11AM, Tuesday, September 29, 2020
Where:
Citadel Chicago – 131 S. Dearborn St. Chicago, IL 60603
Visuals:
Signage, Car Caravan, Speakout
Related
Learn why SEIU Healthcare members are voting YES for the Fair Tax this November.