A Labor Day Message from President Greg Kelley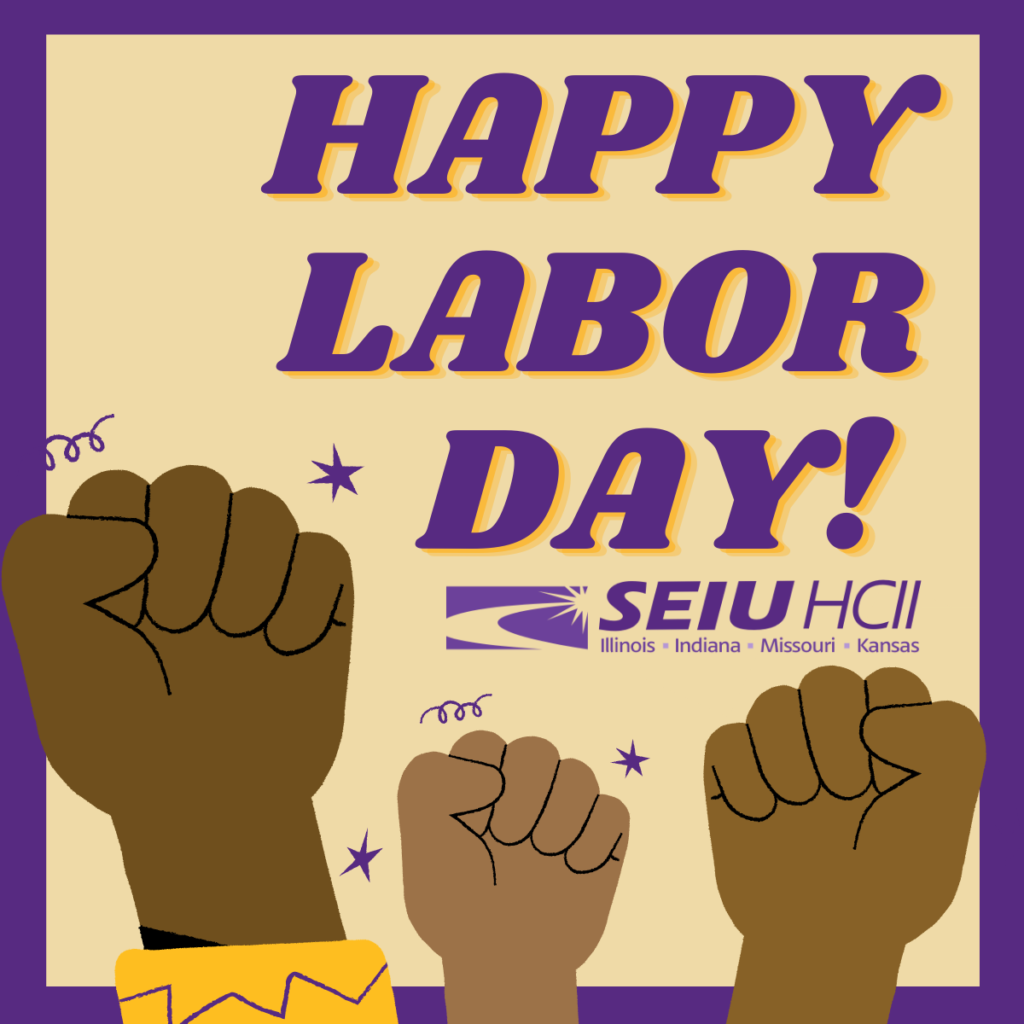 Dear fellow SEIU HCIIMK Member,
Labor Day was established to recognize and celebrate the contributions of working people in building this nation. I am honored to represent you as president of SEIU Healthcare Illinois Indiana Missouri & Kansas, a union whose membership plays a vital role in caring for the most vulnerable in our society.
The power of working people organized in unions gave us many of the benefits we cherish today – the 40-hour work week, an end to child labor, a lunch break, healthcare benefits and so much more. Unions have fought for and won mandatory trainings, standards for safety and working conditions and passed laws mandating dignity and respect.
I am reminded that A. Phillip Randolph, who organized the Brotherhood of Sleeping Car Porters, helped to confront racial discrimination and opened doors for Blacks to join other unions. We have demonstrated our power with our ability to bring people together – Black, brown, white and Asian – to fight for fairness for all workers.
On this Labor Day, we have lots to be proud of. In the face of a pandemic, our members have led the fight for Proper Protective Equipment (PPE) in our states. We have bargained good contracts that protect our members and increase our wages and benefits. We have continued to care for residents, patients, children and consumers at the risk of our own lives and the lives of our loved ones.
I honor each and every one of you for that.
Labor Day signals the end of summer, and while we've made progress we still have much work to do. There's an important election in November with issues that will have a direct impact on our lives as working families.
Please join us with Rev. William Barber as our special guest for a Facebook Live event at 7 pm (CST) on Wednesday, Sept. 9, where we will look into some of these issues. RSVP here.
I hope to see you on the Facebook Live and I wish you all a safe holiday.
In Solidarity,
Greg Kelley
President, SEIU HCIIMK