SEIU Healthcare Missouri Members Celebrate Voter Mandate to Expand Medicaid to 230,000 Missourians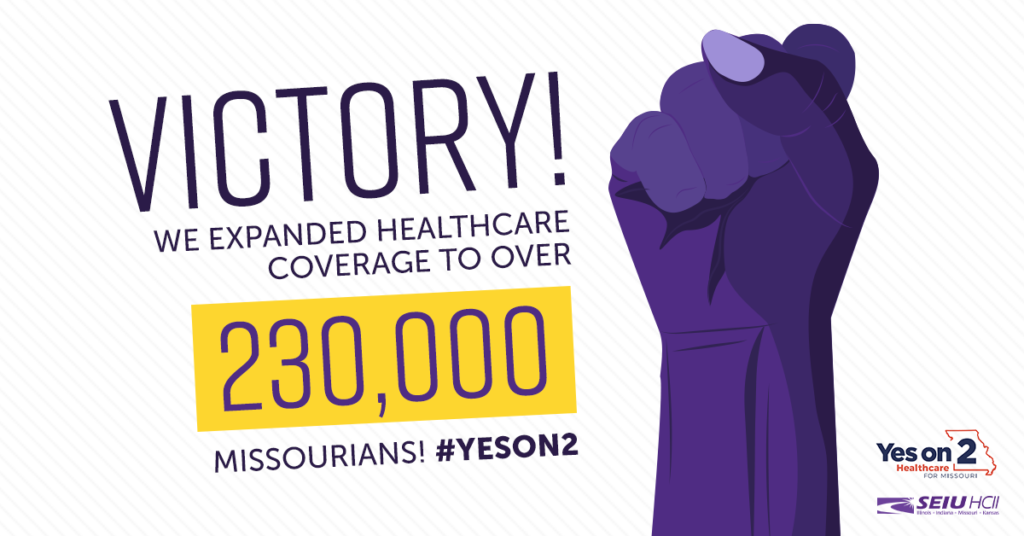 St. Louis – The following is a statement on behalf of SEIU Healthcare Missouri State Director Lenny Jones regarding voter approval of Medicaid expansion with passage of Amendment 2:
"The 4,000 frontline hospital, nursing home, and home care workers united in our union have known long before the COVID-19 pandemic that expanding Medicaid in our state was a matter of life and death for too many Missourians. They see firsthand the ramifications of our state's current coverage gap in the communities where they live and work. Some even find themselves in this coverage gap as they earn too much to qualify for Medicaid but cannot afford the cost of private insurance. 
"The virus outbreak that has ravaged our communities has only further exposed the dire situation for hundreds of thousands in rural communities and in Black and brown communities.
"Voters made a clear choice tonight by approving Amendment 2 and the job creation, support for rural hospitals, and the boost to our economy that will come with it.
"Our union is proud to have been a member of the Healthcare for Missouri coalition and congratulate all who worked tirelessly to move our state forward with tonight's successful, historic vote."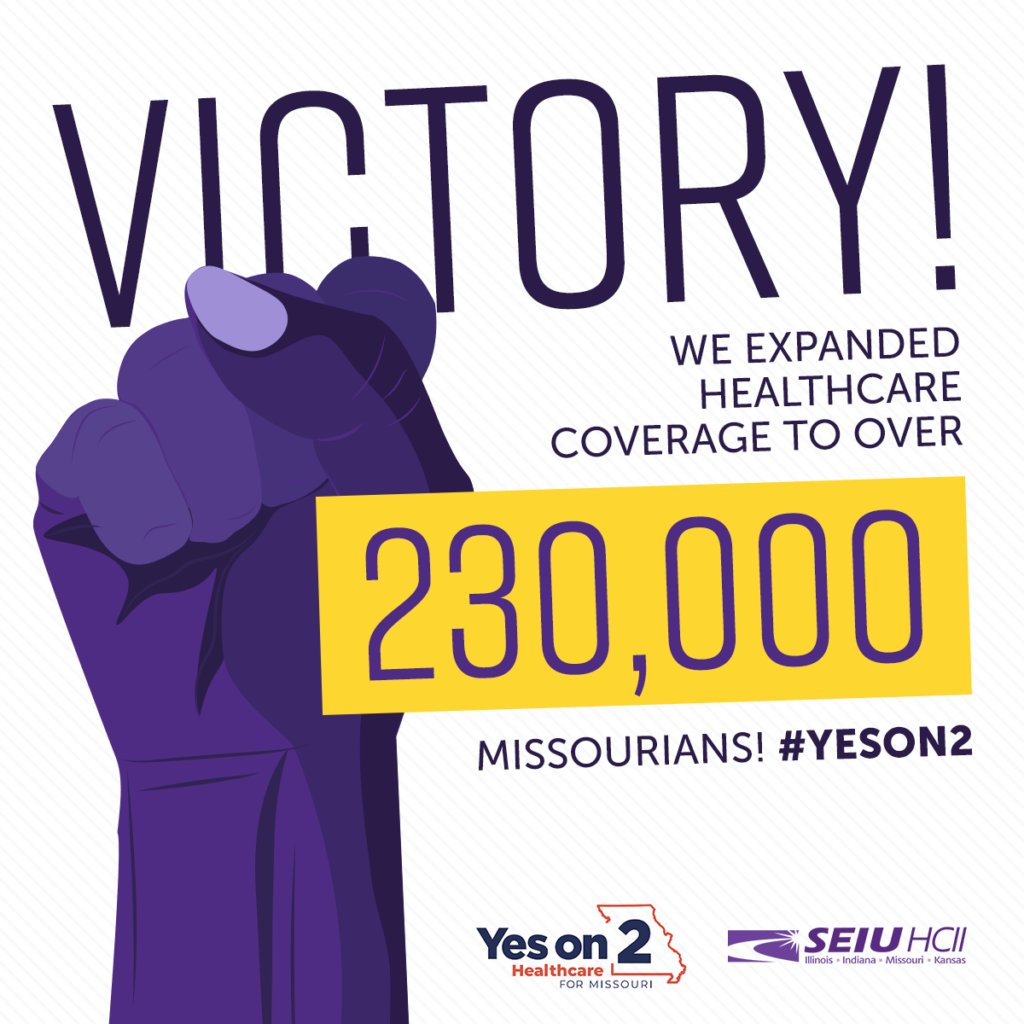 ###