More Than 40% of U.S. Coronavirus Deaths Are Linked to Nursing Homes. 53% in Illinois; 62% in Indiana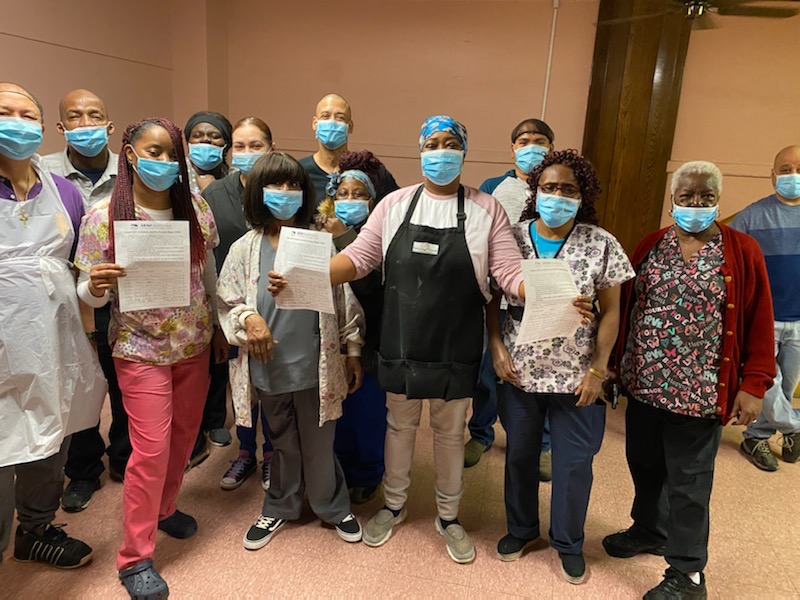 As of August 13th, 2020, a New York Times analysis revealed grim and harrowing data about the impact of the COVID-19 pandemic on nursing home residents and workers:
Fatalities
Cases
Deaths
Share of
Covid-19
Deaths

United States
17,000
402,000
68,000

41%
Illinois
707
25,452
4,162
53%
Indiana
542
10,653
1,916
62%
At least 68,000 residents and workers have died from the coronavirus at nursing homes and other long-term care facilities for older adults in the United States, according to a New York Times database. As of August 13, the virus has infected more than 402,000 people at some 17,000 facilities.
… While 8 percent of the country's cases have occurred in long-term care facilities, deaths related to Covid-19 in these facilities account for more than 41 percent of the country's pandemic fatalities.
These appalling statistics show that the nursing home industry must be held accountable and called upon to explain why they haven't done more to save the lives of residents and essential workers.
The industry has the means and the money to fully staff long-term facilities, provide living wages and hazard pay, paid sick time, access to personal protective equipment (PPE), more Covid-19 testing with rapid results, and better communication and coordination among staff and even the families of residents.
But overall the industry has utterly failed to protect the lives of those who are in their care and continue to put profits over patients and residents.
At some point, there must be real accountability for the nursing home industry and an effort to completely do away with the for-profit healthcare and long-term care business model. As of right now, this broken system, run by a greedy industry, is literally killing our loved ones.
Nursing home residents and our essential workers are not disposable – our lives matter too. It's time that the nursing home owners and industry do absolutely everything in their power to save lives from this pandemic instead of denying their responsibility in this crisis.