HCIIMK Remembers: Leola Grady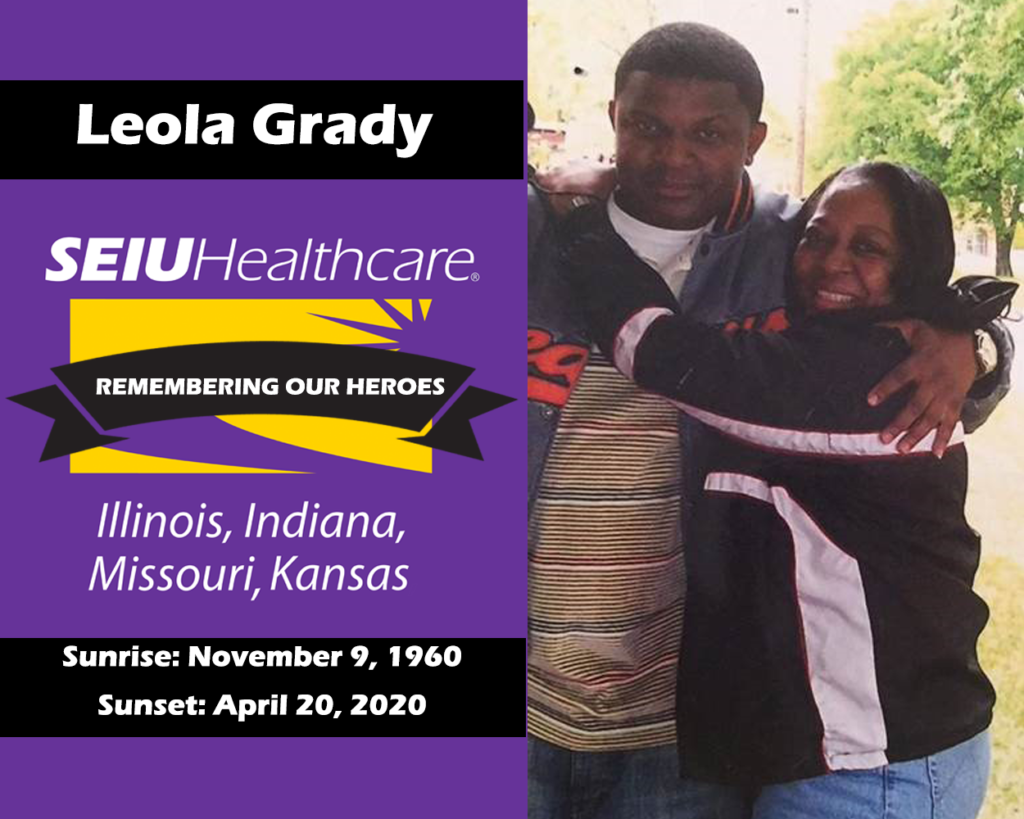 SEIU HCIIMK Mourns our fallen sister, Leola Grady. May she rest in power.
Sunrise: November 9, 1960
Sunset: April 20, 2020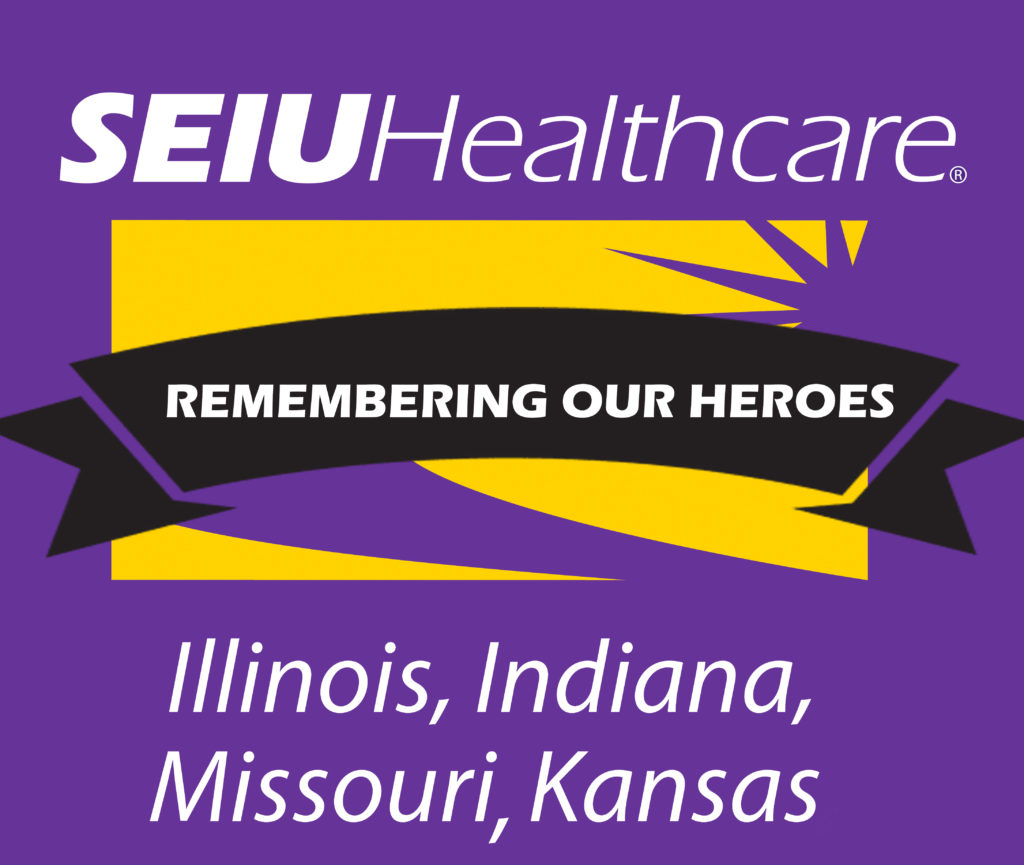 The following article about Leola Grady appeared in the Chicago Sun-Times on July 31st. It was written by Christina Jewett of Kaiser Health News.
Leola Grady: She brought a 'calming presence,' fun to nursing home
Leola Grady had planned to be with her son and granddaughter in Mississippi for Mother's Day but did not live to make the trip.

At the Bria of Forest Edge nursing home, she entertained residents, sometimes with a "good game of cards," administrator Julie Kosman said. "She had a calming presence about her."

When Grady fell ill, a nurse at the facility already was sick with the coronavirus. A nursing aide whose name has not been released also died of COVID-19. Staff at the facility, with SEIU union leaders, have said they were unaware their coworkers were dying until they saw it on the news.

Howard Fox Jr., Grady's son, said his mother was his best friend — an honest, straightforward and loving person who enjoyed listening to the blues.

"I'm not going to sit here and sugarcoat it," he said. "It hurts. … I look at our picture. I cry."
Fox said his mother went to a Chicago hospital with COVID symptoms but was sent home. She was found dead several days later. A Cook County medical examiner's spokesperson confirmed she died of pneumonia due to COVID-19.

Kosman said the facility does not believe Grady or the nurse, Felicia Ailende, "were exposed to COVID-19 within our facility."

As of May 27, Bria of Forest Edge had reported 132 coronavirus cases and two deaths to Illinois officials. Kosman said it reported worker deaths to the Occupational Safety and Health Administration, which shows three pending death investigations at the facility.
SEIU HCIIMK President Greg Kelley, on behalf of our Executive Board, members and staff of our Union, extends his deepest condolences to her family and friends, and all of us send our deepest appreciation for the time we had with her in helping to make us a better Union. Her memory will be a blessing for us always.