Statement: Appointment of Lakesia Collins as State Rep. to 9th District "Represents the very best of our grassroots political agenda to elect new and progressive leaders!"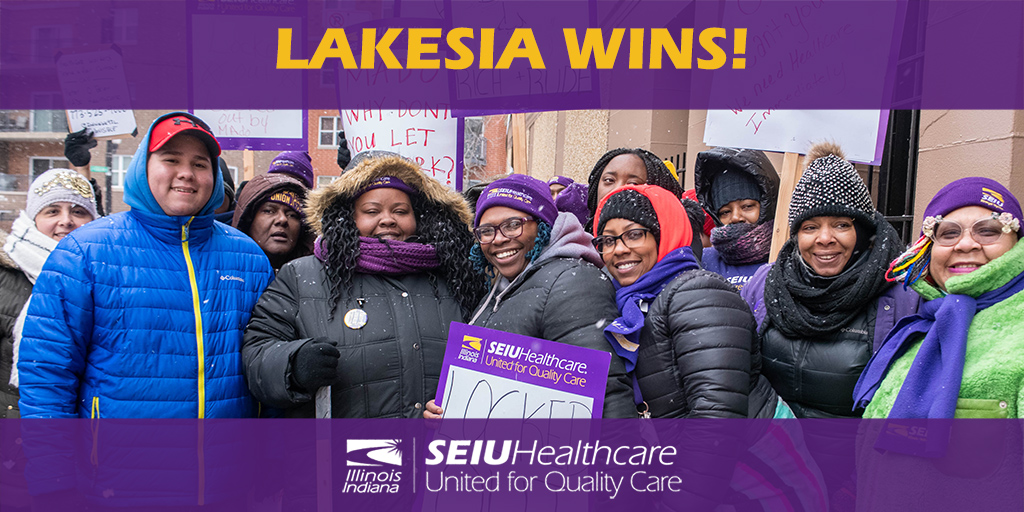 Statement by Greg Kelley, President of SEIU Healthcare Illinois, on the Appointment of Lakesia Collins as State Representative for the 9th District
(July 24, 2020, Chicago) – Greg Kelley, the President of SEIU Healthcare Illinois issued the following statement:
"The appointment of Lakesia Collins as the next State Representative of the 9th District represents the very best of our grassroots political agenda to elect new leaders who will carry our progressive movement forward into state and local government.
"Watching the trajectory of Lakesia grow from working as a nursing home CNA while raising three boys as a single Mom, to a shop steward, then serving as an organizer with our Union, to an activist fighting to end short-staffing and a leader in the Fight for $15, then winning her hard-fought primary in March makes all workers within our Union swell with unbelievable pride. We honor her dedication, grit and sacrifice by pushing herself, and us, to demand more from our current politics.
"Lakesia's campaign inspired so many working people, especially young women of color, who cheered her on and saw firsthand the fighter that she is and who will carry the voices of our members calling for fundamental change into the State Capitol. Her leadership is and will continue to be instrumental as we rebuild our economy, protect essential healthcare workers, and invest in Black and Latinx communities who are suffering because of this COVID-19 pandemic.
"Lakesia's victory shows that a new politics is possible by putting the voices of working people first and demanding that our government act for the benefit of everyone, not just the wealthy few."
–END–