Indiana Home Care Workers Escalate Fight for Higher Wages & Pandemic Pay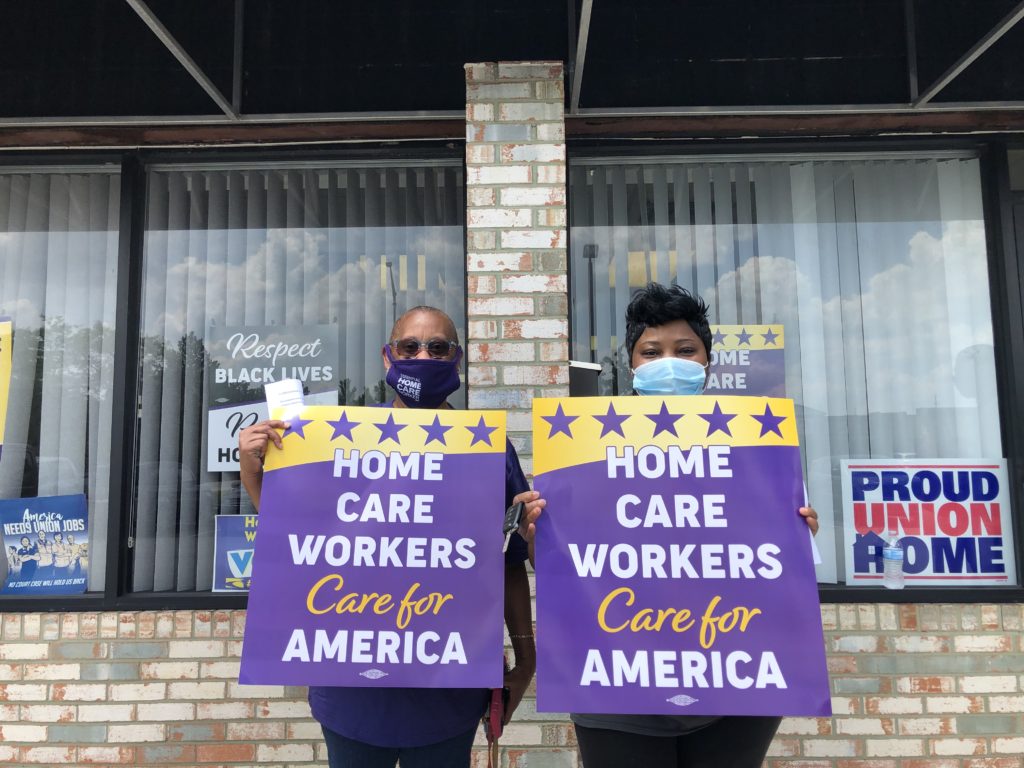 The ongoing global pandemic has revealed a harsh reality: our home care workers have not been recognized for the critical role they have played, nor have the risks we've asked them to assume been rewarded. This is after years of undervaluing and underinvesting in this vital workforce.
Help at Home Indiana home care aides have courageously served behind the scenes throughout the pandemic. Classified as essential workers due to the lifeline services they provide to seniors and people with disabilities, these home care workers continued to travel to and from homes, run errands, navigate laundromats, and grocery shop to ensure those who count on them can continue to thrive.
On July 1, workers gathered with State Representative Lisa Beck and State Representative Pat Boy to call on Help at Home to come to the bargaining table with a fair deal that includes higher wages and pandemic pay.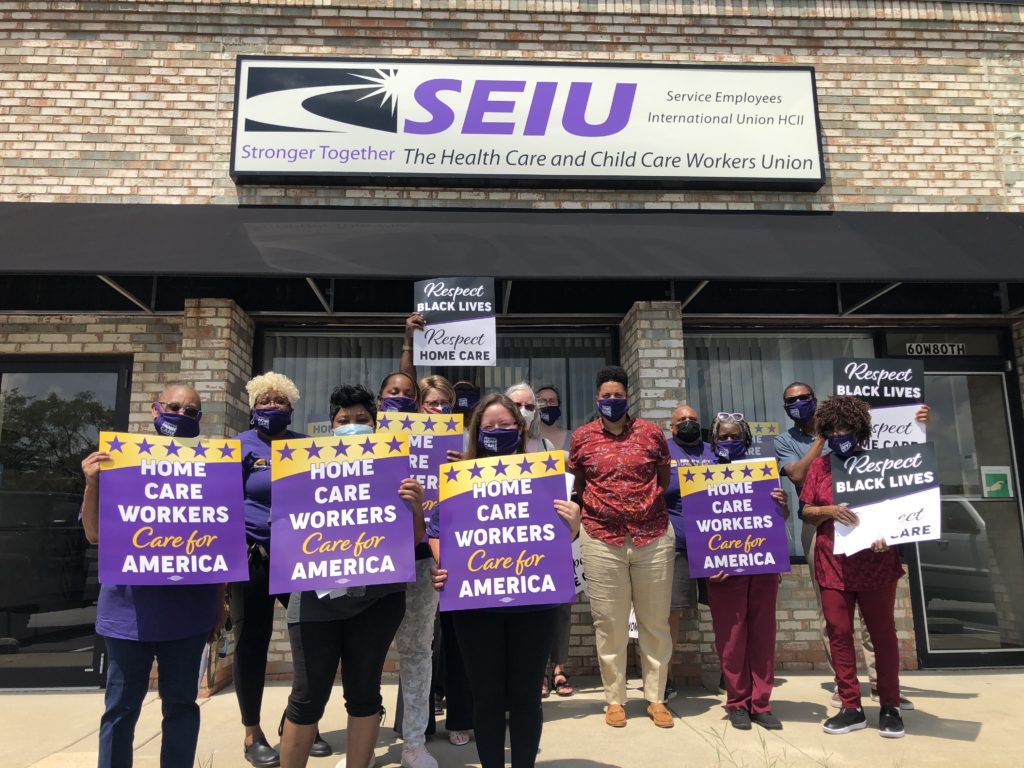 "I have to work multiple jobs and sometimes I have to pick and choose which bills to pay," Samille Robinson, a Help at Home Indiana home care worker and SEIU HCIIMK Executive Board member said. "I don't get to be there to put my kids to sleep and a lot of people don't know this, but I have to make their dinner at 5 a.m. and make sure they are set for the day. Since the pandemic, I have not had a day off."
"Help at Home home care aides need a raise and they need pandemic pay to recognize the risks they are taking. It's past time to recognize the essential work of frontline home care workers and provide them with pandemic pay they have earned and need," said SEIU HCIIMK Home Care Vice President Beth Menz. "We are calling on Help at Home to do the right thing and come to the bargaining table to negotiate a fair agreement that will address both of these issues."
The SEIU bargaining team for Help at Home is ready to head back to the table with renewed momentum following this powerful day of action.