In the Midst of Bargaining, Workers at Infinity Nursing Homes Organized Marches On the Boss: "We are not second class!"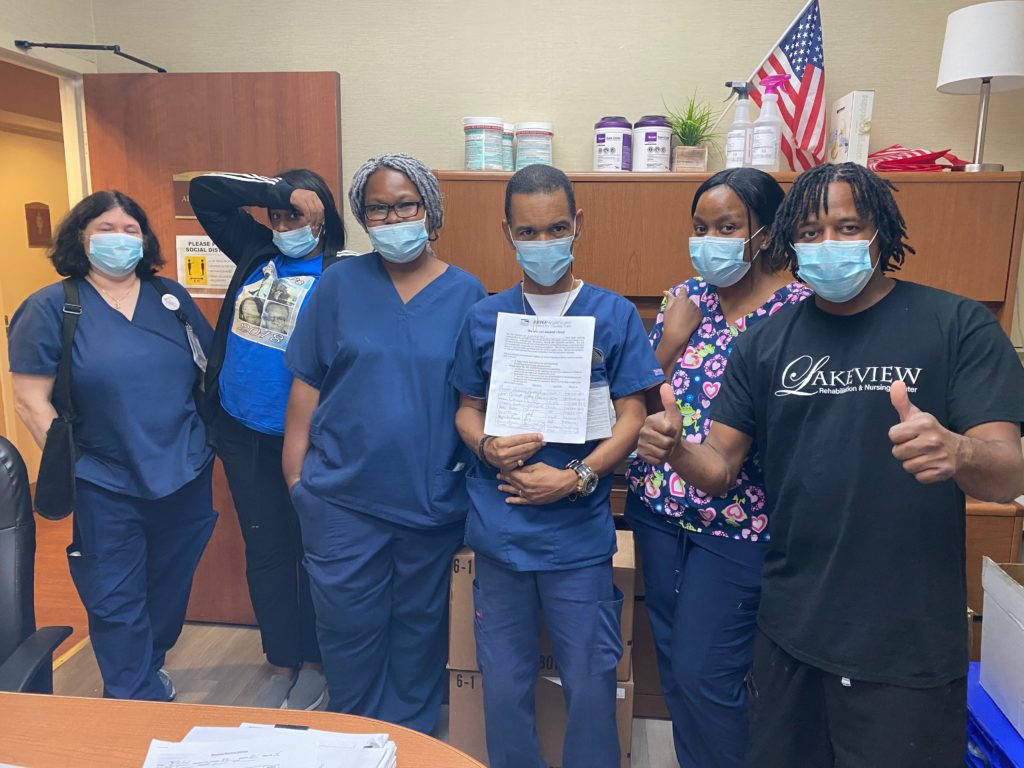 (Caption above: Lakeview nursing home. Scroll below to see photos from all our actions and the full text of our petition).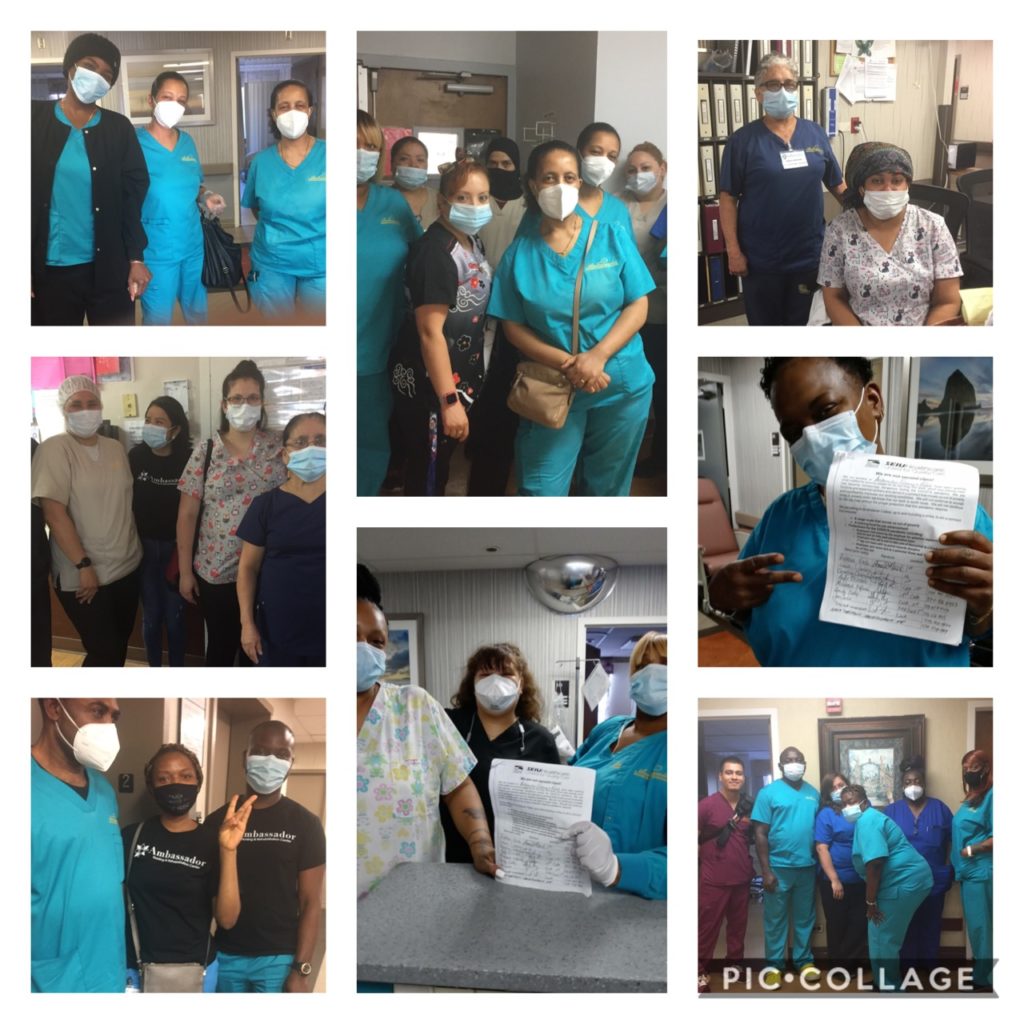 (July 10th, 2020, Chicago) — Workers at Infinity nursing homes: Lakeview, Oak Lawn, City View, Parker and Ambassador organized incredible and coordinated "marches on the boss" to deliver petitions signed by staff to demand solutions during the COVID-19 pandemic to stop short staffing, end poverty wages, and proper PPE (personal personal equipment). Scores of workers across the half dozen homes signed a petition (see full text below) that stated:
We will not continue to accept living in poverty when we know that our work is worth more. We will not continue to risk our lives without the proper protection that this pandemic requires.
PETITION TO INFINITY:
"We are not second class!"
We the workers at [Infinity nursing homes] have been working short staffed for poverty wages for far too long. Our work, which was already hard, has become increasingly dangerous during the COVD19 pandemic.
We are frontline and essential workers and demand a contract that moves us out of poverty and significantly improves our working conditions. We will not continue to accept living in poverty when we know that our work is worth more. We will not continue to risk our lives without the proper protection that this pandemic requires
We are willing to do whatever it takes, up to and including a strike, to win a contract that ensures:
A wage scale that moves us out of poverty
A training fund for job advancement
Protections for the COVD19 pandemic including:

Employees sent home by the employer for potential exposure to COVID-19 shall be put on fully paid administrative leave

Employees who call in sick to take care of themselves or a loved one are paid 1st day sick leave with no points towards discipline

Employees sent home due to a potential illness shall be fully compensated for all time lost