Nursing Home Strike Days Away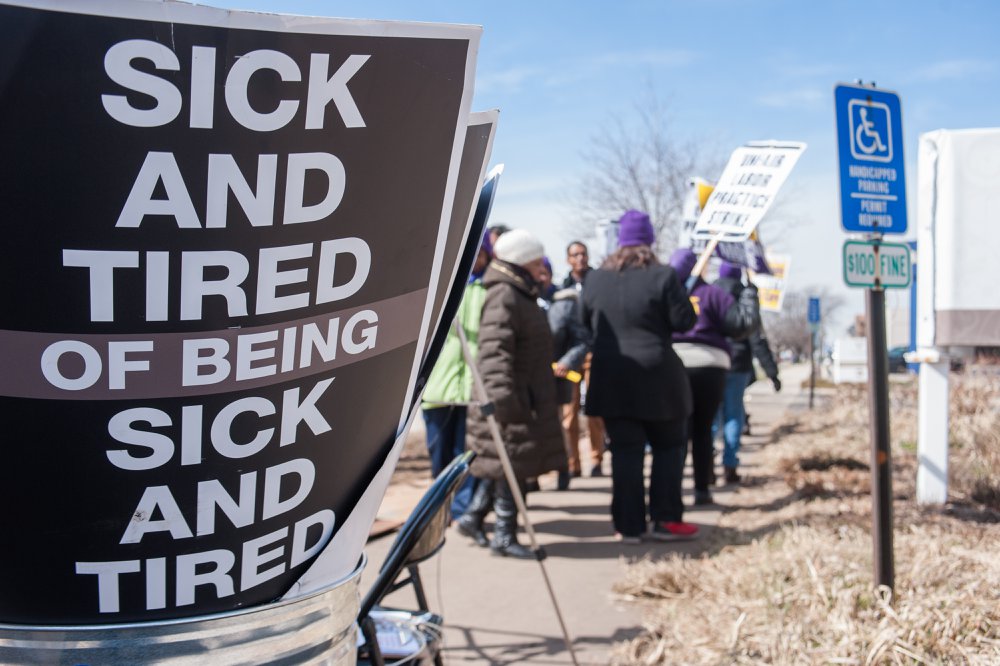 (April 29th, 2020) –With days to go when at least 44 nursing home facilities and growing will #StrikeForOurLives on Friday, May 8th, workers dramatically escalated our public campaign.
We generated incredible press coverage downstate, launched new online TV ads, and even a full page spread in the Chicago Sun-Times. There will also be another press conference today at 3:30pm as state lawmakers and leaders speak out in support of nursing home workers.
Jacksonville nursing home CNA, Brandy Burton, featured in CBS WCIA TV News
See the full clip below and read the full story here.
---
Facebook Ad Features Nursing Home Worker with COVID-19: "We risk our lives every day in an unsafe workplace!'
---
Over 100 Faith Leaders & Community Group Pen Letter in Sun Times to Nursing Home Owners