Covid-19 Pandemic: Nursing Home Workers Demand Better PPE, Staffing, and Ending Poverty Wages NOW!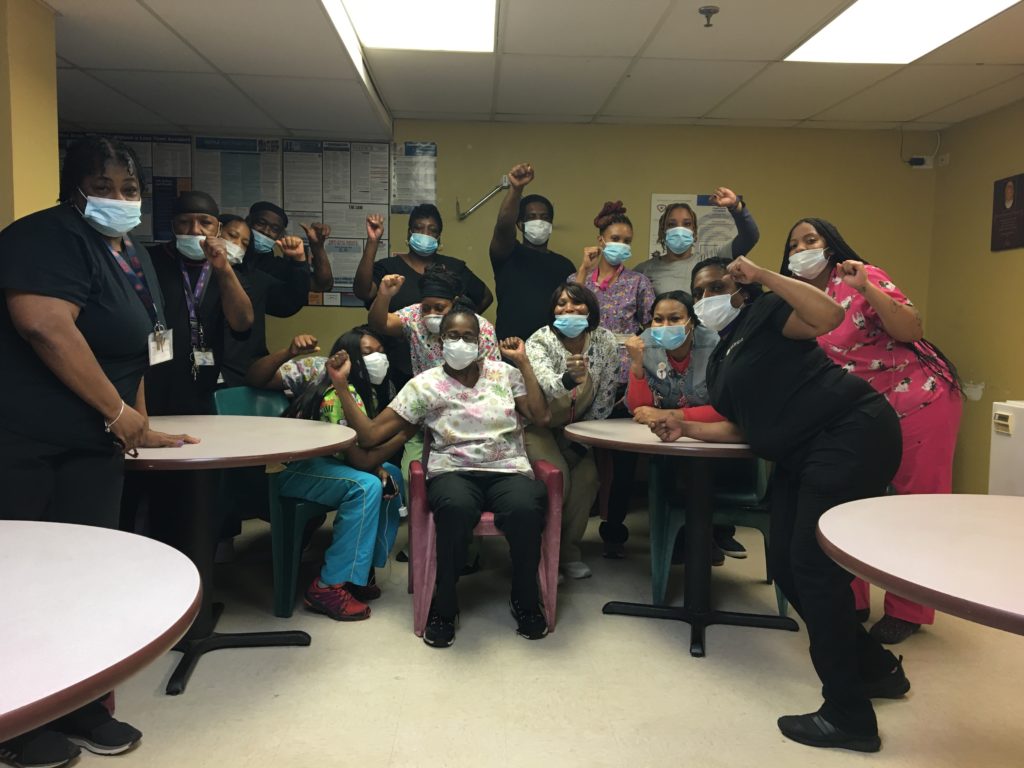 TAKE ACTION
Are you getting the protection you need during this crisis? Click on the button below to report any concerns to your union. Answers will be kept confidential.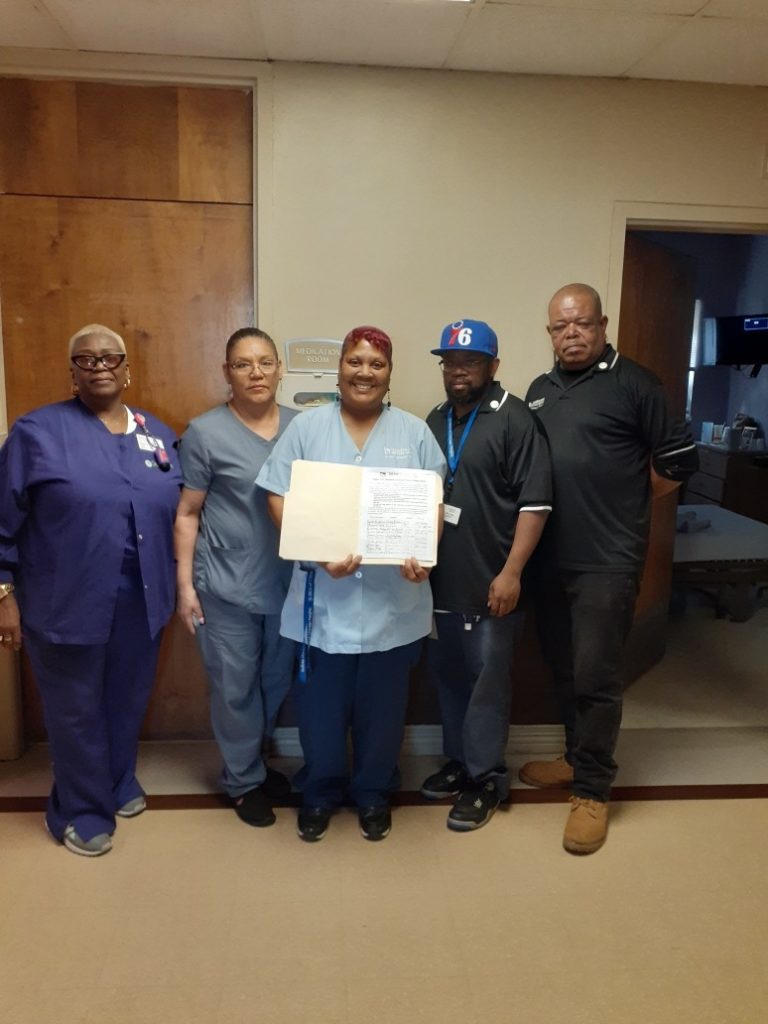 Watch video now: Dorothy Kirkwood, a CNA at Symphony Chicago West for 37 years, demands personal protective equipment (PPE).
(March 31st, 2020, Chicago) — Nursing home leaders launched coordinated actions and marches on the boss targeting nursing home owners in the Association demanding that the industry go absolutely everything in their power to protect ALL residents, seniors, AND workers from the threat of the Covid-19 pandemic.
Workers have been moving a petition (see below) among our workforce to demand that the industry put aside its focus on profits and instead increase personal personal equipment (PPE), staffing, wages, and paid sick time to make sure nursing facilities have the resources to limit the threat of the Covid-19 pandemic.
Contact your steward today if you have not yet signed our petition or would like to get involved in circulating our petition inside your nursing home facility.
Follow CDC Guidelines and End Poverty Wages NOW!
We the workers at _______________________________ are calling on our employer to adhere to CDC and IDPH (Illinois Department of Public Health) guidelines to implement emergency leave policies that are non-punitive, flexible, and consistent with public health policies that allow all Health Care Professionals to stay home. Our current policies often encourage workers to come in sick or face disciplinary actions or the adverse effect of lack of pay. We are calling on the employer to change their policies to include:
Employees sent home by the employer for potential exposure to COVID-19 shall be put on fully paid administrative leave
Employees who call in sick to take care of themselves or a loved one are paid 1st day sick leave with no points towards discipline
Employees sent home due to a potential illness shall be fully compensated for all time lost
All jobs are fully staffed so that employees can take all necessary universal precautions
In addition, as healthcare and nursing home workers who are on the frontline of this pandemic we are caring for the most vulnerable population while still living in poverty and struggling to take care of ourselves.
We are calling on our employer to give us the pay we deserve and to End Poverty Wages NOW!