Indiana Members Taking Our Message to the State Capitol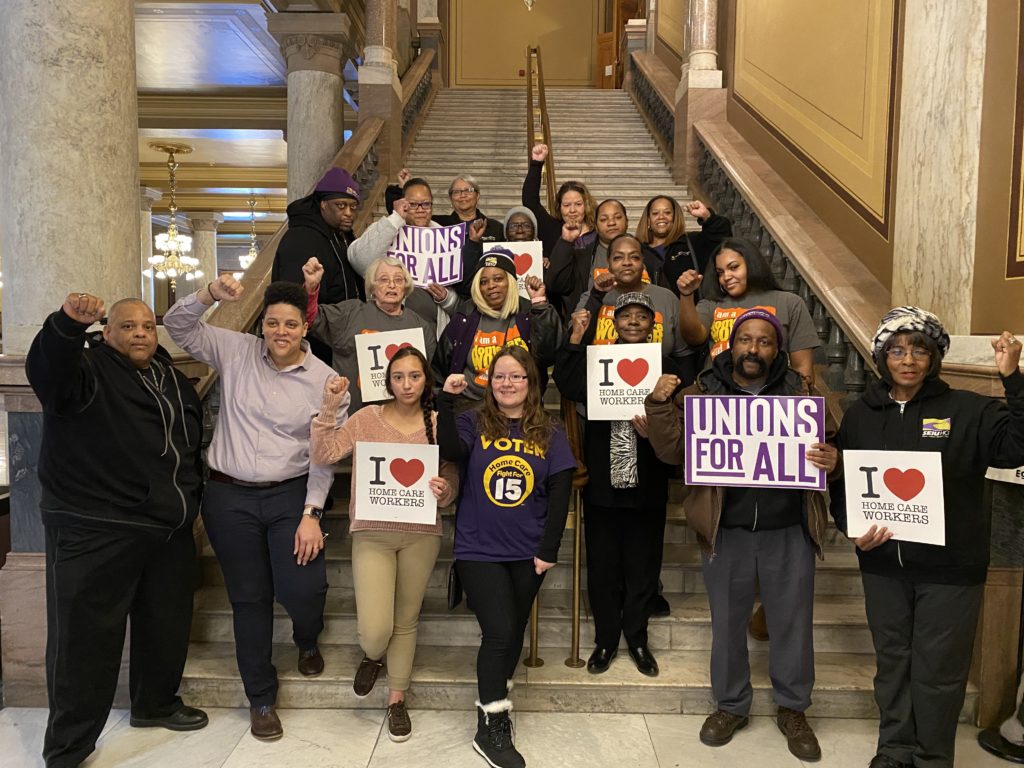 Indiana members came together on February 27 for our first Lobby Day of 2020. Home care workers and hospital workers traveled from northwest Indiana and central Indiana to join us at the state capitol where we made our voices heard.
We kicked off the day by joining the NAACP for their advocacy day program. We heard about the work our allies are doing around civil rights, environmental and economic justice, healthcare, education, and criminal justice reform.
From there, we met several state representatives and state senators about the need for more funding for Indiana home care services and about supporting living wages for ALL healthcare workers.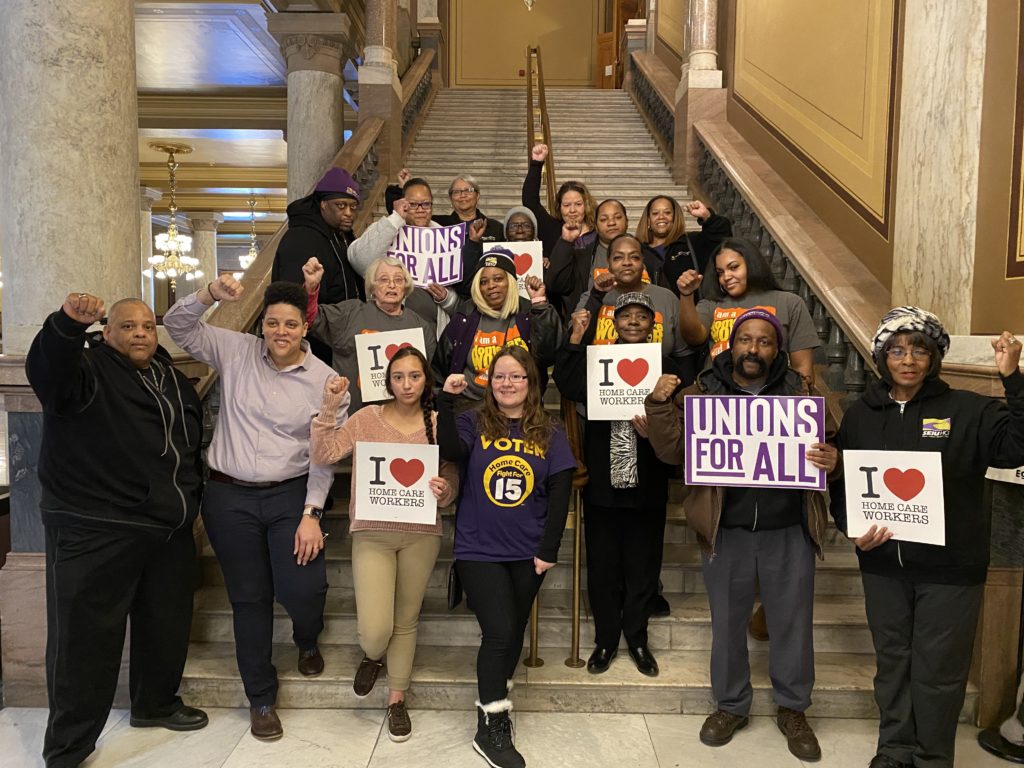 While we had experienced members who have attended many Lobby Days with us, like Bernita Drayton from Methodist Hospital, who also serves as the Chair of our SEIU HCIIMK Executive Board, and Mary Reeves from Help at Home Indy-West, we also welcomed some new faces.
Delilah Miranda and Berendie Holmes work at Help at Home Valparaiso and this was their first time attending a Lobby Day.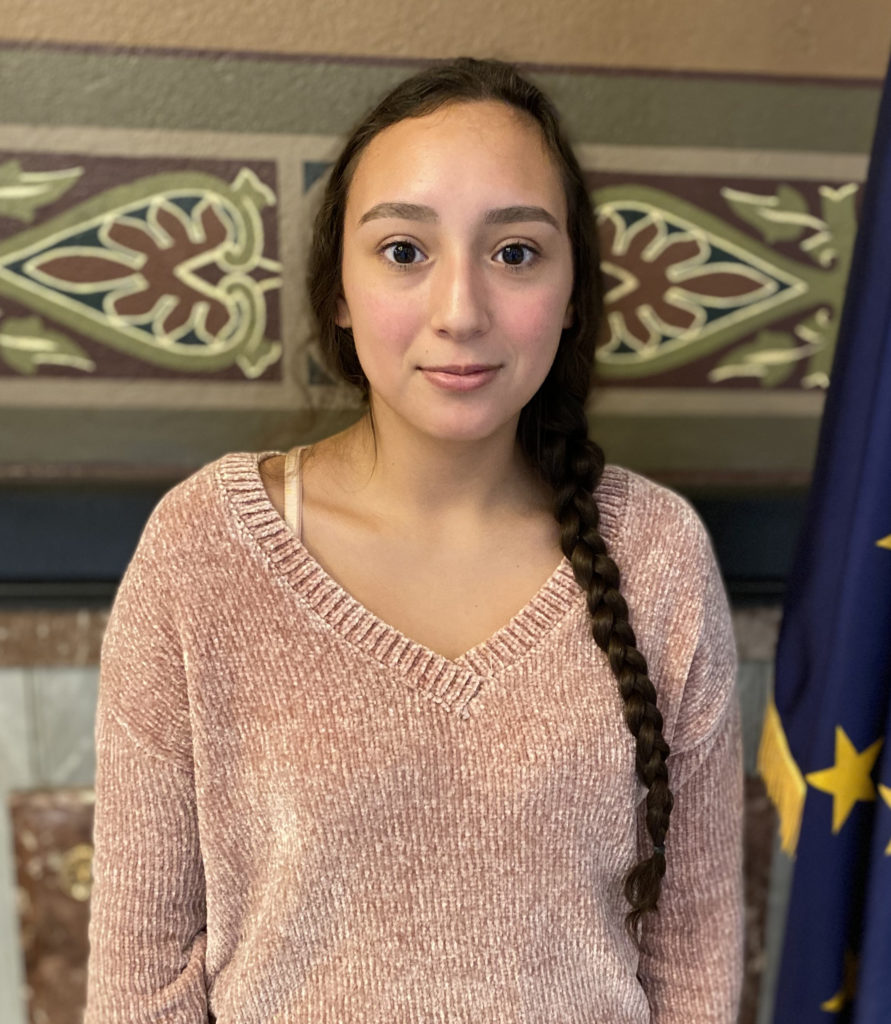 "I know that the state legislature is where we fight to win raises and in my two years at Help at Home, I've only received a $.30 raise overall," Delilah Miranda from HAH-Valparaiso shared. "I'm ready to fight for more! We should earn at least $15 and the only way we win is by standing up and fighting together for what we deserve – that's why I went to Lobby Day."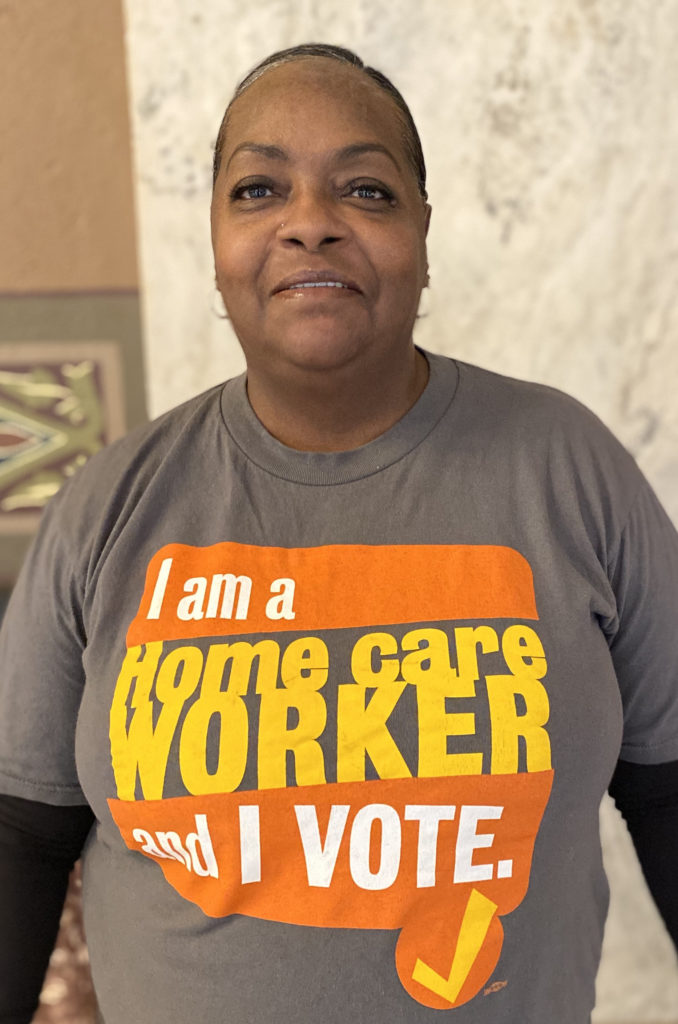 "I'm new to Indiana and to being involved in our union so I thought Lobby Day would be a good way for me to learn more about our political landscape here and about how we fight as a union," said Berendie Holmes, also from HAH-Valparaiso. "I went to my first membership meeting in January and I'm ready to fight for better raises and benefits. I'm really excited to keep learning more and participating!"
Our message came across strong, and we weren't only there to lift up issues for workers, as Mary Reeves explained.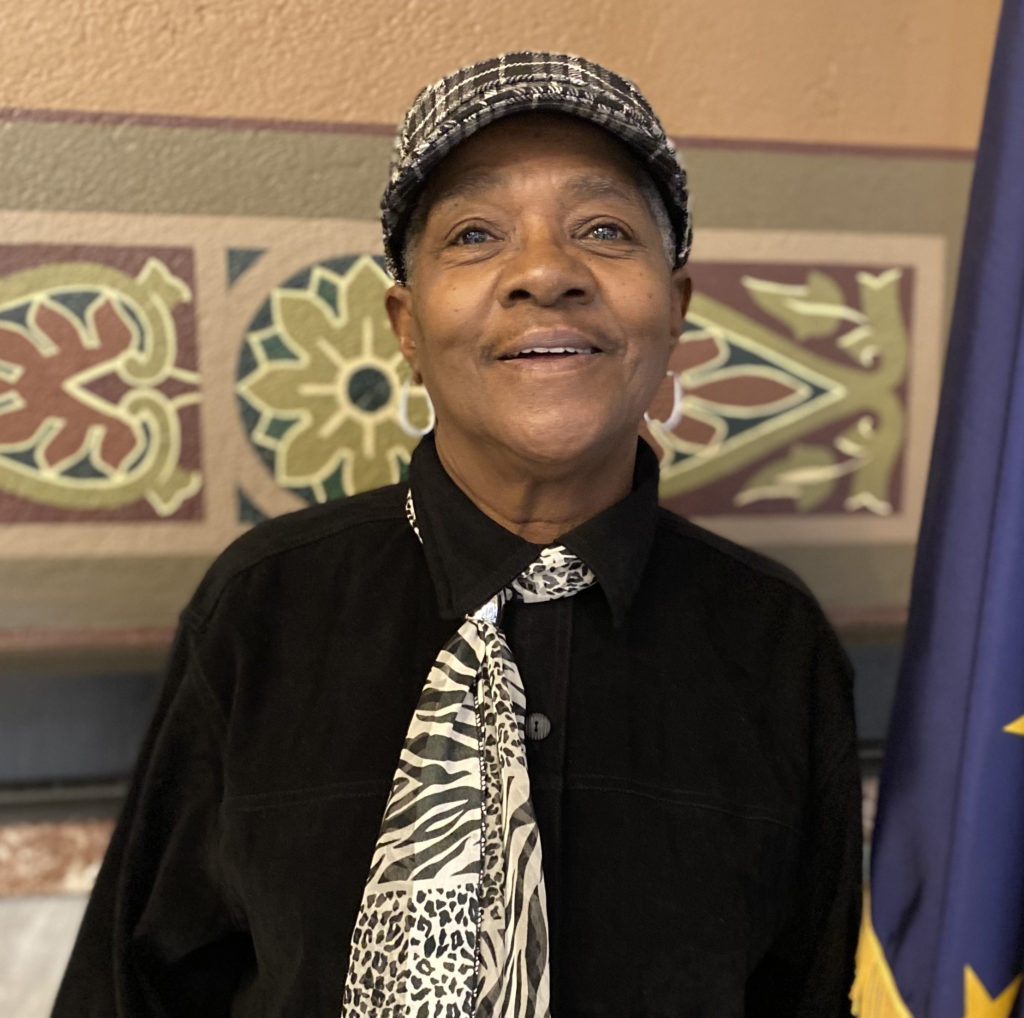 "More funding for home care is about lifting up home care workers, but it's also about expanding services so more Hoosiers can get the care that they need right at home," said Ms. Reeves. "We all may need home care one day so we need to put in the time now to fight for it."
We have a lot more work to do so we hope to see YOU at our next Lobby Day in Indiana!