Highlights of the Tentative Agreement for DORS PAs & MHH Workers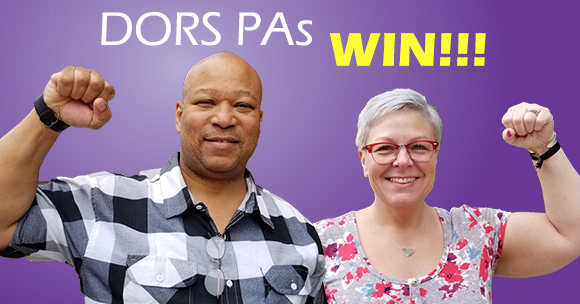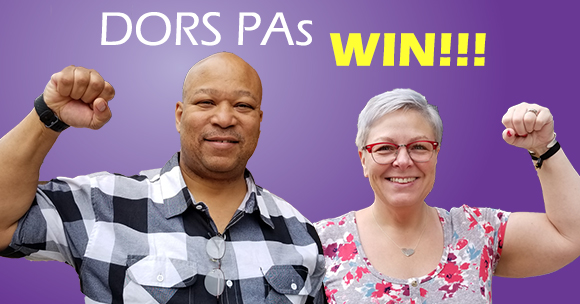 WAGE INCREASES
We won increases that will raise Personal Assistants' wages to $17.25/hr by December 2022!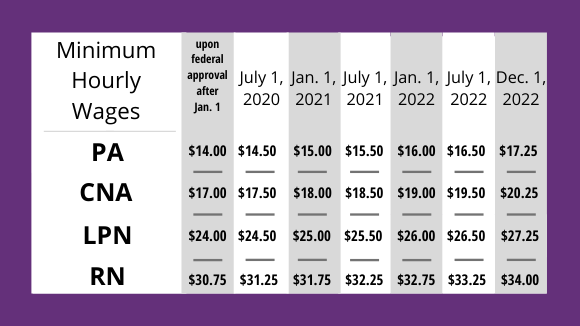 PROTECTED OUR HEALTH INSURANCE
We protected our deductible-free health insurance with no premium costs for thousands of DORS workers that qualify.
PAID TRAINING
We won increased funding, up to $4 million per year by July 1, 2022, to expand paid training for DORS workers to ensure we have the skills we need to continue providing quality care!
FAIR OVERTIME POLICY
We negotiated a fair overtime policy that won't punish workers and harm consumers! DORS workers who provide services to one consumer with a care plan that requires more than 40 hours per week or who provide services for multiple consumers that require them to work more than 40 hours per week will earn time and a half for all hours worked (including travel time) more than 40 in a work week, with a maximum cap of 60 hours per week. DORS workers serving consumers with care plans more than 60 hours per week may qualify for an exception. Exceptions include (1) Provider Capacity (for example, when there is no qualified worker within 45 miles of the consumer's service area), (2) Unique/Complex Needs (when the consumer's health and safety would be compromised by adding additional DORS workers to the service plan), (3) Out-of-Town Situations, and (4) Emergency Needs.
PROTECTION OF OUR UNION RIGHTS
We won new language that protects our right to bargain over changes to the Home Services Program that impact our terms and conditions of employment. We also won important commitments from the State to protect our right to support our union in response to President Trump's attacks on our ability to pay our dues through payroll deduction.
Paid Sick Days
For the first time ever, we won paid sick time for DORS workers! Effective January 1, 2021 those having completed two (2) years of work, are eligible for paid sick time. Accrual is based on one (1) hour of paid sick time for every 40 hours worked at the regular pay rate and will cap at 16 hours maximum in a calendar year.
Protections Related to Background Checks
We won new protections for DORS workers and consumers to guarantee a consumer's right to hire the worker of their choosing, even if the worker has a past criminal conviction, with certain exceptions such as convictions for Medicaid fraud, intentional homicide, and sex crimes.
Joint Committee on Retirement Benefits
SEIU and the State of Illinois will establish a joint committee on retirement benefits to discuss feasibility and explore options for establishing a retirement benefit for DORS workers. This is the first step toward winning retirement benefits!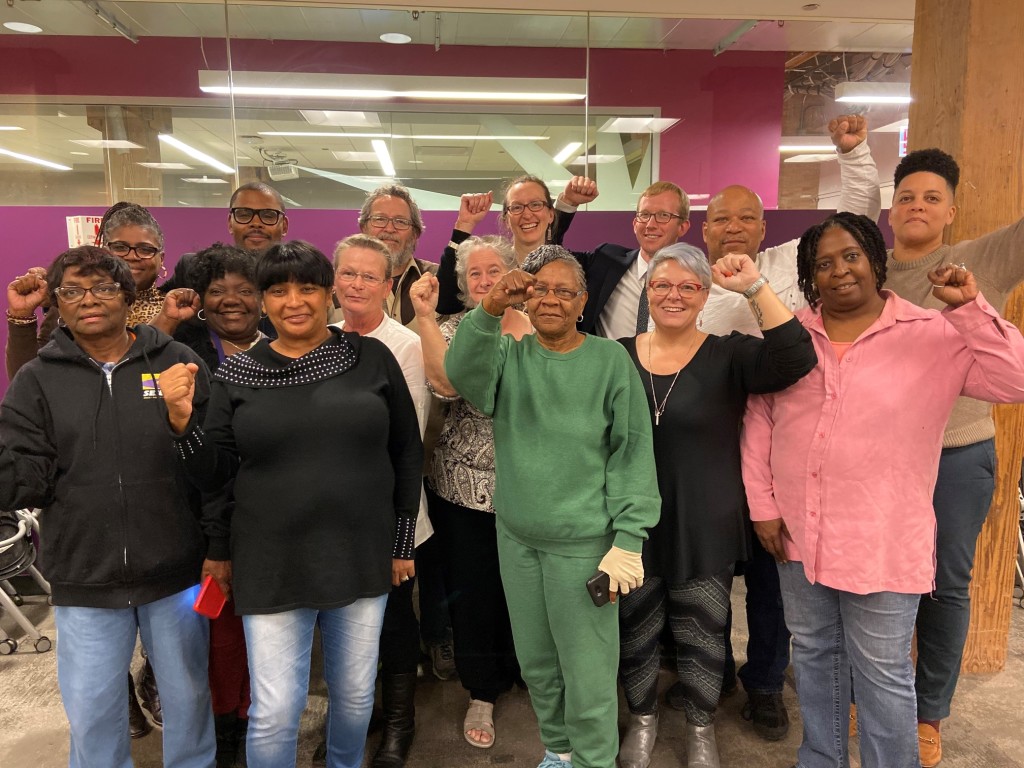 These are only some of the highlights in the proposed agreement recommended for ratification by your bargaining committee. To find out more about these or the other improvements and changes in the proposed agreement, contact our Member Resource Center at (866) 933-7348.