Raise Chicago Ordinance Would Boost Wages for 400,000 Chicagoans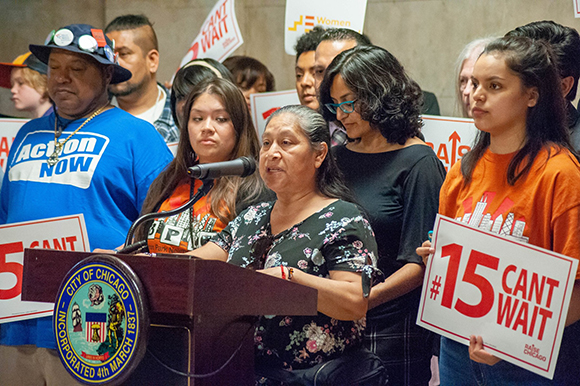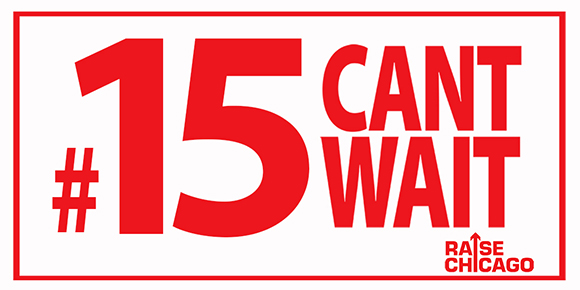 Aldermen, Workers, Labor Organizations, and Community Groups Urge an Increase of Minimum Wage to $15 by 2021
CHICAGO – Led by Ald. Sophia King, workers, labor groups, and community advocates came together today to urge the passage of the Raise Chicago Ordinance, which would increase the minimum wage to $15 an hour by 2021. The ordinance also raises the subminimum tipped wage to the full minimum wage and incorporates several groups previously excluded from the city's minimum wage such as workers for the city's sister agencies, youth employment programs, and transitional employment programs.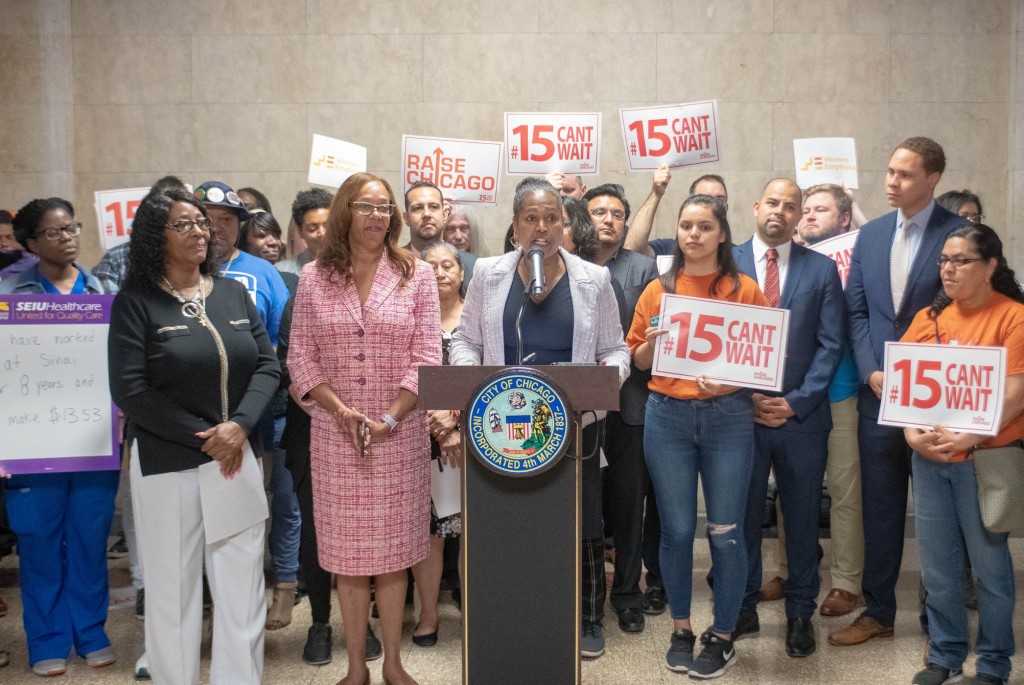 "Chicagoans simply can't wait for $15 an hour," said Ald. Sophia King, the lead sponsor of the Raise Chicago Ordinance. "With a much higher cost of living in the city compared to downstate, plus food, housing, and healthcare taking a bigger bite out of paychecks, workers in this city cannot afford five years of stagnant wages. Increasing the minimum wage puts more money into people's pockets, who then go out and spend that money in their community. This helps promote a healthy, vibrant economy, especially in Chicago's neighborhoods."
"Nursing home residents need experienced caregivers like me.  Paying higher wages means lower turnover and better care for the residents." said Petra Salas, a Certified Nursing Assistant and 30-year nursing home worker. "My whole family counts on me to provide for them. I'm counting on the alderman to do the right thing. I can't wait for $15."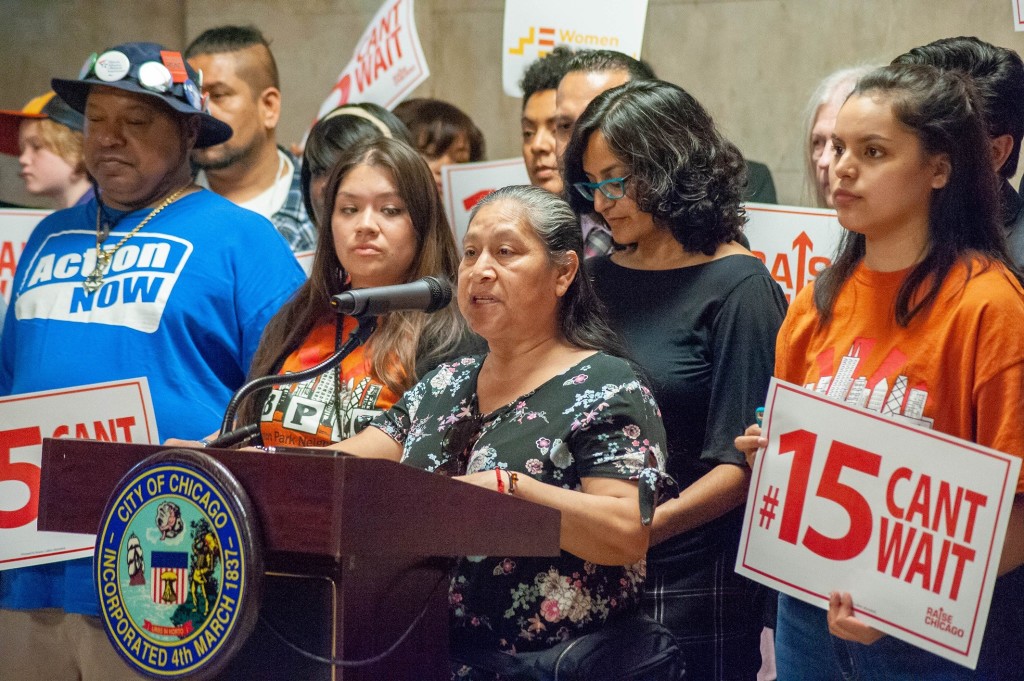 "As a tipped restaurant worker, I'm proud of what I do. But earning a subminimum wage has been a struggle for me and my family," said Ismael Enriquez, a tipped restaurant worker and member of Restaurant Opportunities Center of Chicago. "A wage raise to $15 an hour would change all this. It would lift us out of poverty, and it would make restaurant jobs good jobs that workers can commit to. Workers will even work harder because what they do will be recognized and respected."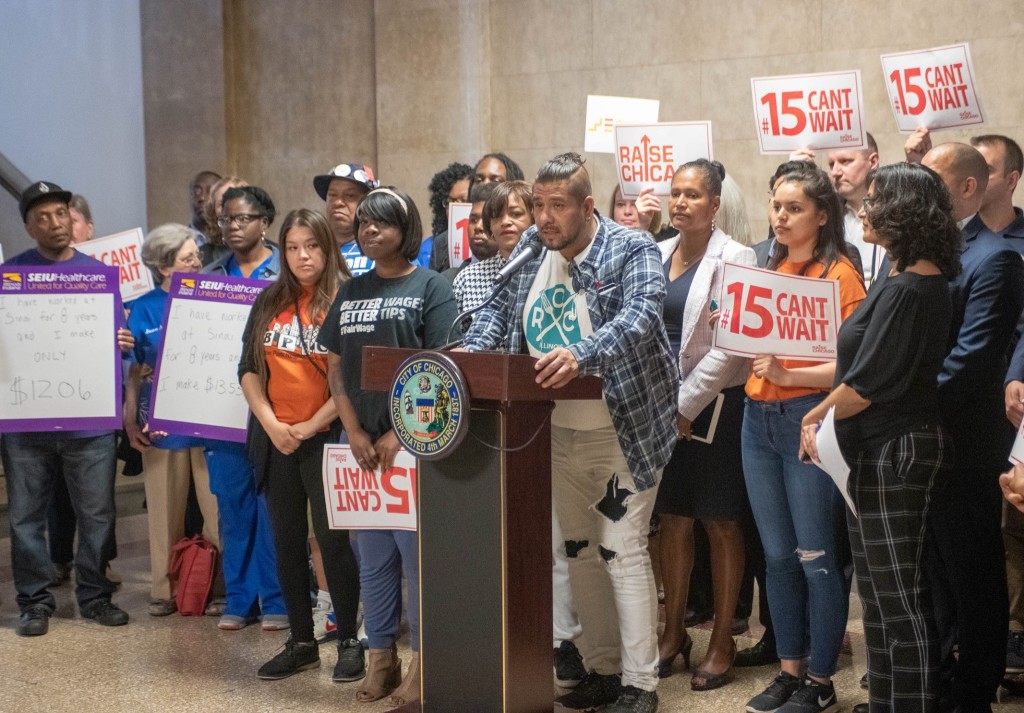 "Youth jobs matter. We don't do it for fun. We do it because we need to contribute to our family's income," said Michelle León, a high school student leader with the Brighton Park Neighborhood Council and subminimum wage worker. "We work hard and we deserve a fair wage, just living everyone else. It's important that this ordinance protect youth and value our work."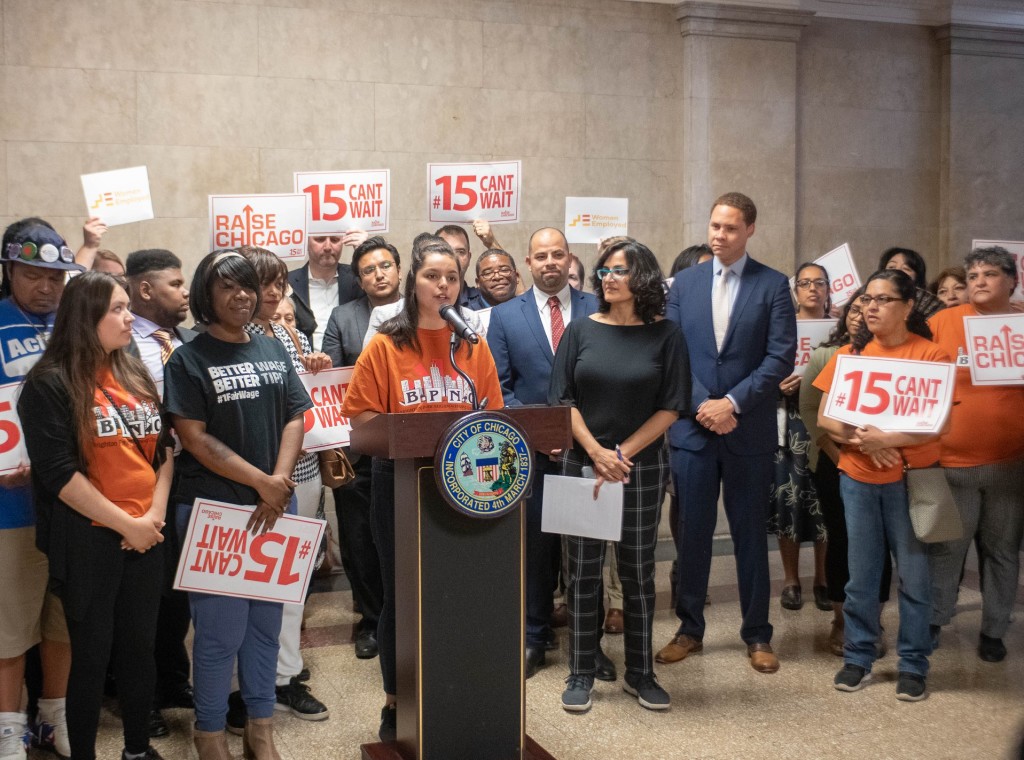 "When the city council last raised the minimum wage, they excluded workers at the city's sister agencies. That means thousands of workers like me were left behind," said Cassie Collins, a Rail Customer Service Assistant with the Chicago Transit Authority. "I love my job and I love working in my community. The work we do is extremely important to this city, and we deserve the basic dignity of being included in the city's minimum wage."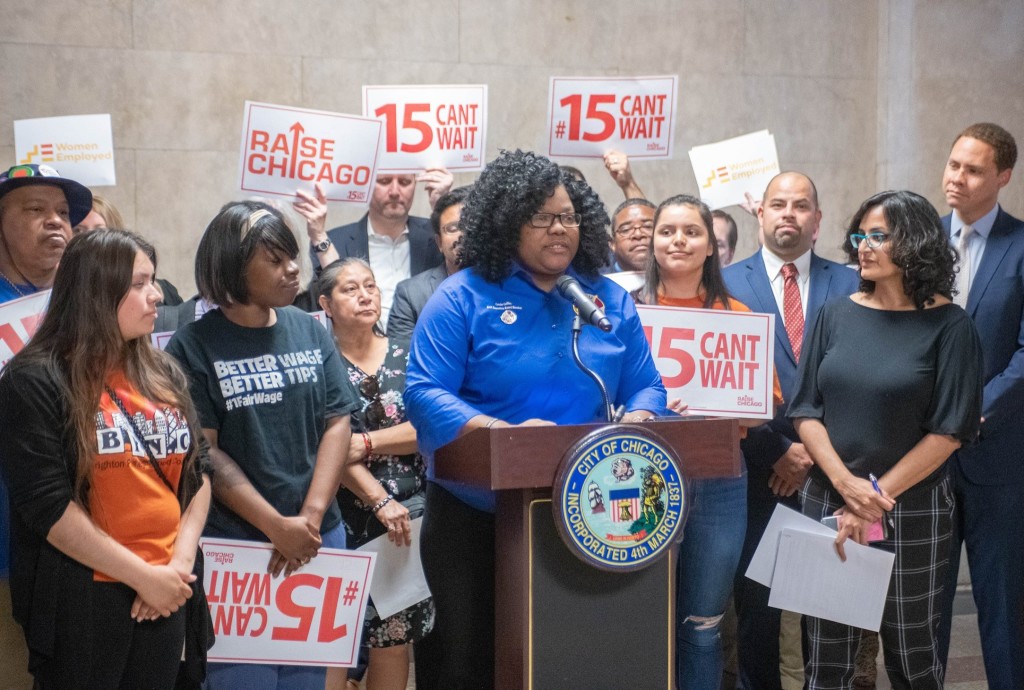 "As the pay for CEOs in Chicago climbs to record heights, its only right that the working people whose labor makes this city run get an increase in their wages," said Amisha Patel, Executive Director of Grassroots Collaborative. "Raising the wage to $15 by 2021 is a direct path to racial and gender equity for all Chicago workers. The time to act is now."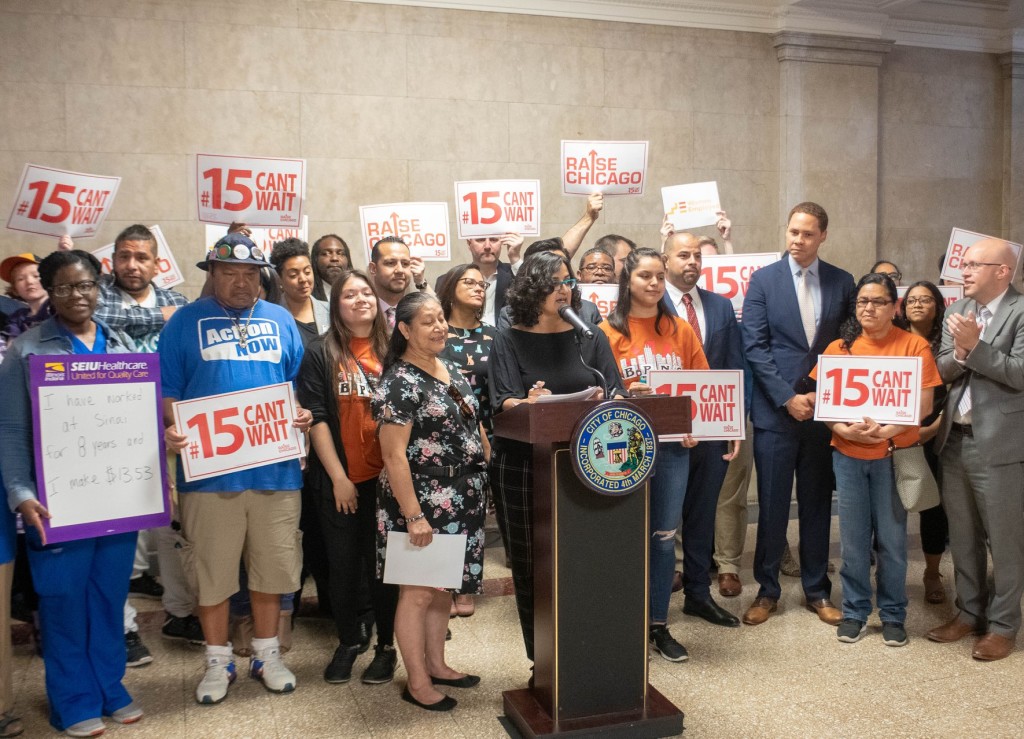 ###
Raise Chicago is a coalition of labor, community, and advocacy groups working to raise Chicago's minimum wage to $15 an hour by 2021.