What SEIU Members Achieved this Legislative Session in Illinois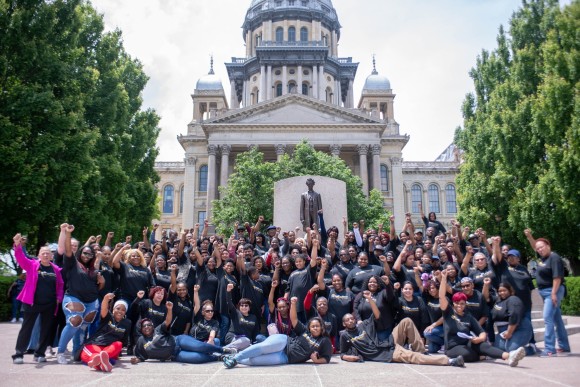 Sunday marked the end of this spring's legislative session in Illinois and it was a whirlwind of progress and victories for SEIU Healthcare members!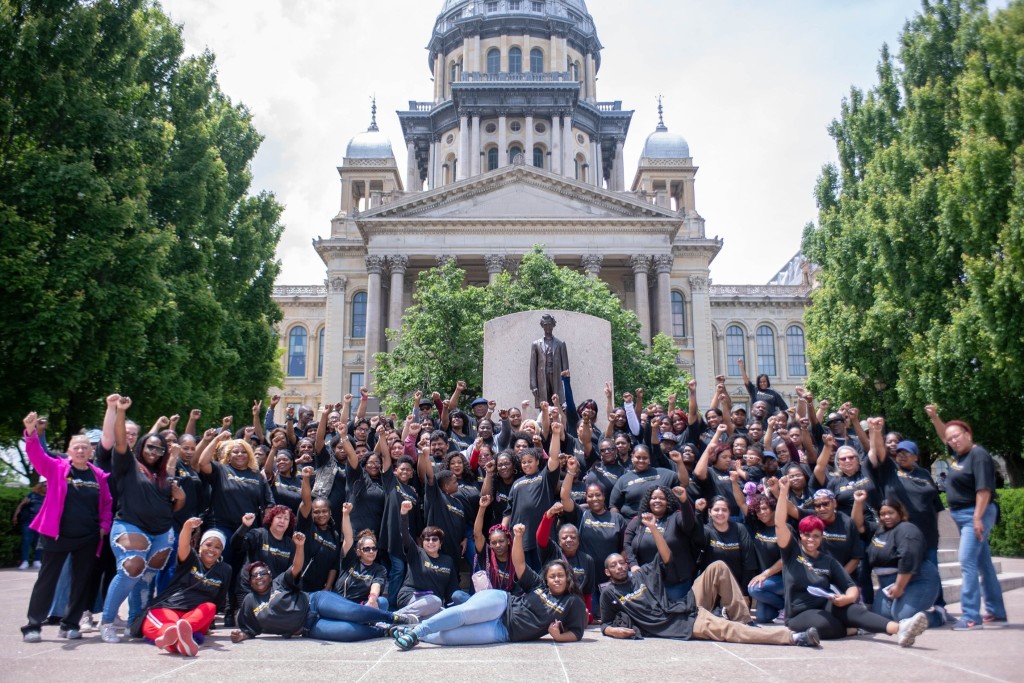 Home care, child care, nursing home, and hospital members stepped up and got involved like never before, which translated to huge strides forward in each of our divisions and for our entire state.
Here's a recap of what we achieved:
We won $15 for Illinois! We kicked off the session by helping to pass the minimum wage bill that made Illinois the first Midwestern state to put workers on a path to $15/hour. 1.4 million workers will start to benefit this January 1, 2020, when the minimum wage increases to $9.25.
We succeeded in putting the Fair Tax on the 2020 ballot! After a seven year campaign, we helped pass a constitutional amendment that will allow Illinois voters to have their say in November 2020. This is our shot to finally correct our flat income tax and make sure that the rich pay their fair share so low and middle income families can get a break.
We helped pass 3 immigrant justice bills! These bills will ensure equitable access to education, uphold Illinois' longstanding opposition to private prisons and extend that to immigration detention centers, and prohibit local law enforcement agencies from entering agreements with ICE that deputize officers into immigration agents. These bills will help keep families together and ensure that we continue to be a state that is compassionate to all people.
Child care providers expanded the Child Care Assistance Program! We worked with Governor Pritzker and our legislative champions to secure an increase to the CCAP income eligibility threshold to 200% of the Federal Poverty Level (up from the current 185%). We also secured agreement to allow for a graduated "phase-out" of assistance. This will promote continuity of care by allowing for wage growth and will mean that a parent can accept a raise at work without a sudden withdrawal of child care assistance, which can destabilize and undermine a family's pathway to financial stability. The "phase-out" threshold will be 225% of the Federal Poverty Level and we expect the process toward implementation to begin in October.
Home care aides in the Community Care Program won a raise! After months of hard work, we won funding to raise wages for every Illinois home care aide on July 1, 2019, and then again on January 1, 2020. Heading into 2020, every home care aide will earn at least $13 per hour. This raise is critical to reducing high turnover among the workforce so our seniors continue to get the quality home care services they rely on.
Nursing home workers secure safe staffing enforcement! Our nursing home members fought hard to strengthen safe staffing ratio legislation that we won in 2010 this session. Under the new law, nursing home owners will incur serious fines if they refuse to follow the law and jeopardize the safety of workers and nursing home residents. We also secured $70 million for staffing related expenses that facilities can apply for to help with hiring more staff, increasing wages, or funding retention initiatives. Only Medicaid facilities will be allowed to apply and an annual plan must be submitted in order to secure any of the funding.
Hospital workers called a "Code Blue" and won much-needed funding for our safety-net hospitals! Through our members' lobbying efforts, we reached agreement that safety-net hospitals will be prioritized in the disbursement of $200 million in funding. This is a critical step as we saw Westlake Hospital abruptly closed by decision-makers who put profits over care for people living in low-income communities. We also won important reforms to Managed Care Organizations (MCOs) that too often deny payments to safety-net hospitals, cut hours, and delay paychecks and raises for our members.
And these are just the highlights!
Our union not only provides a strong voice for workers and the people we serve in our workplaces, but also in Springfield with our elected officials. These victories are testament to that.
To every member who attended a lobby day, made a phone call to their state lawmaker, or took action right in your community – YOU made these victories possible. 
We have more work to do to create the thriving communities that we all deserve to live in, where we have access to good jobs, quality healthcare and education, affordable child care, and where we can live lives free from discrimination in all of its forms. We've never been more confident in our ability to achieve our vision.
Let's build off of this tremendous progress and keep winning for our families and communities!