Fair Tax #HCIITalks LiveStream Draws 1,500 viewers
On April 24th, we launched our first episode of a regular Facebook livestream series – HCII Talks – where SEIU HCIIMK President Greg Kelley discusses issues important to our mission, our communities, and our work as caregivers.
In our inaugural episode, President Kelley spoke with Jackie Rodriguez, Collective Bargaining & Representation Director, and Kim Smith, Northwestern Hospital Patient Care Technician and Vice Chair of our Health Systems Division, about why it's long past time for Illinois to pass a Fair Tax.
Scroll down below to watch the entire discussion.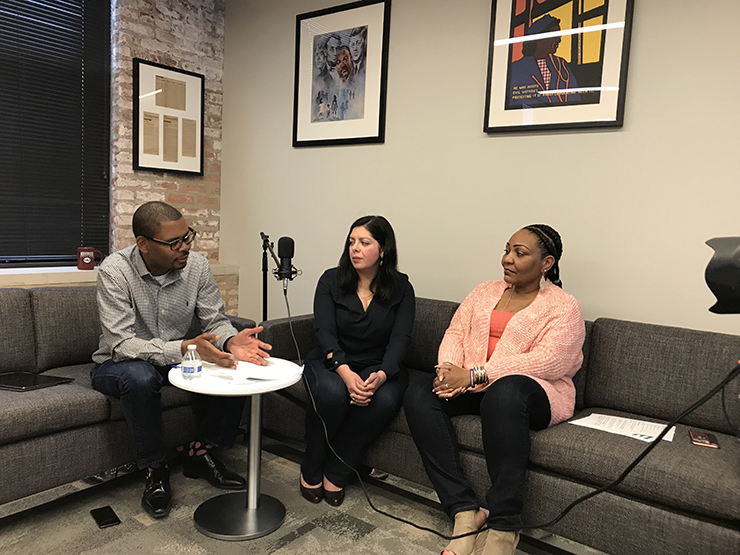 A Fair Tax is an income tax in which families with lower incomes pay lower rates and families with higher incomes pays higher rates. This means that if passed 97% of Illinois families – including those making up to $250,000 – will get a tax cut under Governor Pritzker's Fair Tax rate plan.
Kelley, Rodriguez, and Smith discussed the details of the plan, and how it will help us, the people we serve, and in the communities we live in. Here are some facts that were revealed during the discussion:
Right now, millionaires pay a lower percentage of their income in local and state taxes compared to minimum wage workers
Illinois is only one of nine states that doesn't have a Fair Tax
97% of IL families will get a tax cut if Governor Pritzker's Fair Tax proposal becomes law
A Fair Tax will help fix gender and racial disparities
A Fair Tax will provide $3.4 billion a year to help fund quality care and quality jobs
The Fair Tax legislation could be voted on any day now. Call 888-412-6570 RIGHT NOW and tell them to support the Fair Tax.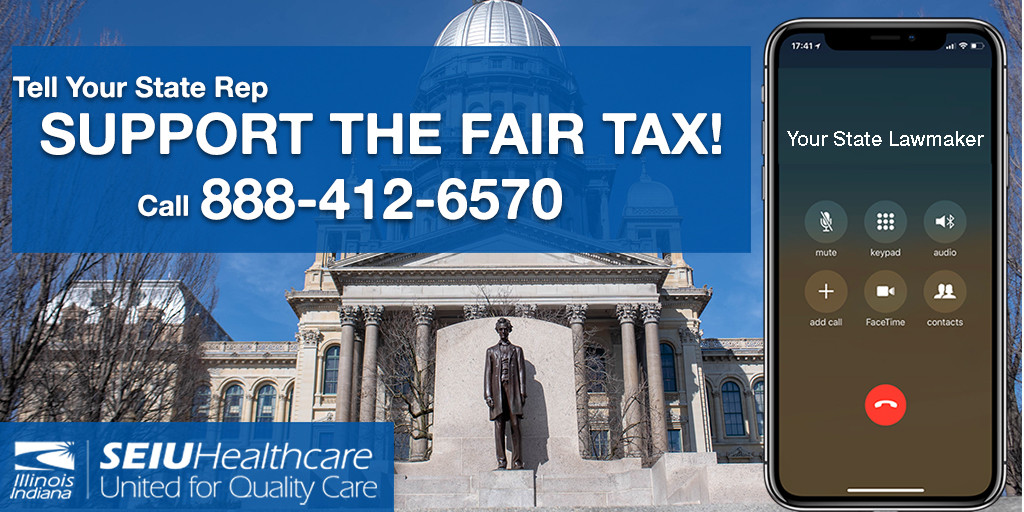 Learn more about the Fair Tax at https://seiuhcilin.org/fairtax/.