Nursing Home Leader, George White, Testifies to Senate Insurance Committee in Support of SB 650, a Bill to Stop Dialysis Industry's Profiteering
(March 27th, 2019, Springfield, IL) — George White, a dialysis patient and nursing home leader within our Union, traveled to Springfield to testify in front of the Senate Insurance Committee. Below is his testimony.
George White Testimony in Support of SB 650, a Bill to Stop Dialysis Industry's Profiteering
My name is George White and I live on the South Side of Chicago.
As a dialysis patient, I would like to thank the Illinois Senate Insurance Committee for the opportunity to testify before you today.
I'm here to offer my strong support for Senate Bill 650 – a bill to limit the dialysis industry's gross profiteering and to require greater accountability.
My first dialysis treatment was on February 1st, 2016. That date is seared into my memory.
Going through dialysis is utterly exhausting physically, mentally, and emotionally.
In April 2016, I started receiving Social Security Income (SSI) because I could no longer work at the nursing home where I served for over 14-years in the dietary department.
I was earning $11.50 an hour when I was forced to quit working.
In November 2016, I qualified and started receiving a little more financial assistance under Social Security Disability Income, or SSDI.
But getting SSDI meant that I no longer qualified for Medicaid because I was receiving too much financial assistance.
I was $30 over the limit to receive Medicaid if you can believe it.
A social worker suggested that I accept insurance coverage from the American Kidney Fund that would completely cover my dialysis treatments at my Fresenius clinic. All I had to do was say yes and sign up.
The Kidney Fund's insurance was just limited to my dialysis treatments – any other health issues, such as my heart condition, would be covered through Medicare.
At the time, I had never even heard of the American Kidney Fund. But I was eternally grateful they offered to pay my insurance.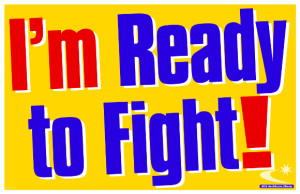 This is the scheme: the American Kidney Fund pays for my insurance to cover my dialysis; then Fresenius bills at a dramatically higher rate than what Medicaid would pay a provider, and Fresenius gets a higher profit.
Now, let me be crystal clear.
I am truly grateful that Fresenius provides dialysis services to me, because I wouldn't be alive today without their care.
But the question we must ask is this: is the American Kidney Fund an actual charity – or a scheme designed by the major companies, DaVita and Fresenius, to purchase their own profits?

Is the American Kidney Fund serving the public good, or serving the bottom line of these major healthcare corporations by using loopholes to bilk the system and engaging in profiteering?
I believe that healthcare is a fundamental human right.
But what doesn't make any sense is for healthcare corporations, like DaVita and Fresenius, to exploit the Affordable Care Act — which was designed to extend healthcare to everyone – and then turn the spirit of Obamacare on its head just to make billions of dollars.
When the dialysis industry engages in this rampant profiteering, it forces everyone to pay higher insurance premiums.
Why should one industry, and two main companies, making billions of dollars of revenue, have that kind of power?
In my clinic, once or twice a month, I have to wait a significant amount of time to start my treatment because the workers are short staffed.
And whether it's the nursing home industry or the dialysis industry — short staffing is caused by companies who are more concerned with maximizing their profits than investing in patients and workers.
As a dialysis patient, I want to see the industry's record profits in Illinois be invested in expanding greater access to healthcare, making clinics open earlier and close later so that patients have more options.
I also want the industry to pay dialysis clinic workers a decent wage and support education and job training initiatives for dialysis patients to find work and contribute to our communities.
I am able to tolerate my ongoing dialysis treatments because of my strong faith.
When I sit in that chair every Monday, Wednesday and Friday at 6am in the morning I'm able to pray and reflect on all the good things in my life.
I see my purpose clearly.
I know I must speak out on behalf of patients and workers, advocate for solutions so that more people receive the care we deserve, and demand fairness.
We don't have to accept false choices between having access to quality and affordable dialysis services – versus permitting the dialysis industry's scheme to make record profits.
The members of this committee have the power to demand real accountability from the dialysis industry – and I sincerely ask that you use your power and vote for this law.
Thank you.
George White