Hundreds of Workers Converge and Rally to Call a Code Blue on Sick Hospital Industry
Workers and Electeds Converge to Call a Code Blue on Illinois Hospital Industry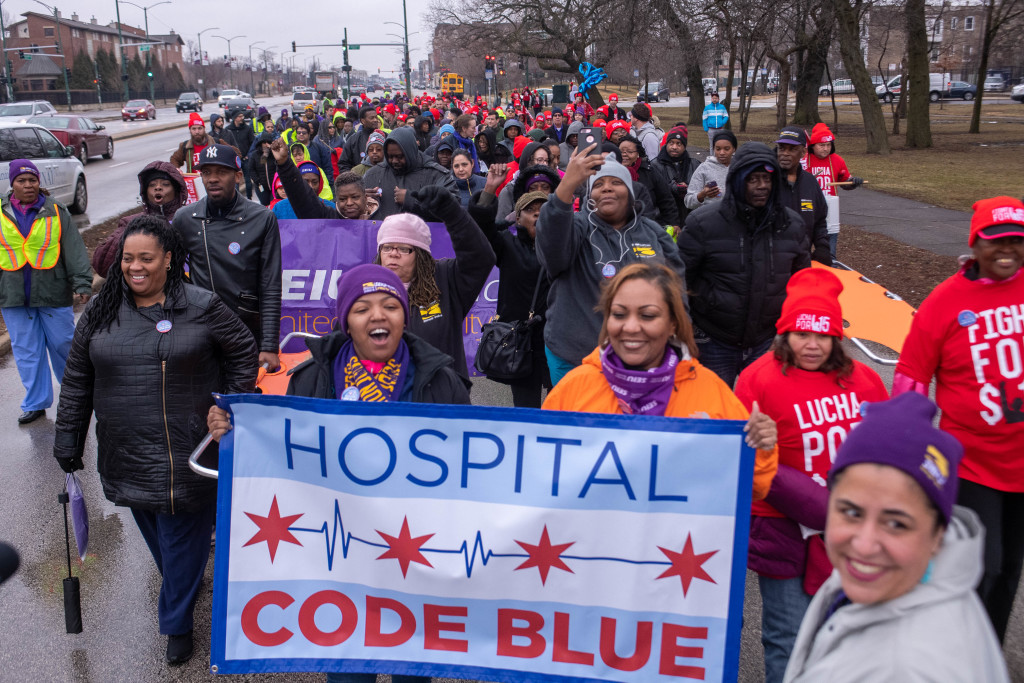 Hundreds Gather to Demand Immediate Action by Hospitals' "Sick" and Misplaced Priorities
CHICAGO—Shortly before noon today, hundreds of hospital workers from facilities across Greater Chicago took to the street, marching through Douglas Park to highlight the crisis of misplaced priorities within the hospital industry.
"We're calling a code blue because the misplaced priorities of the hospital industry are hurting us all," said Northwestern Memorial Hospital worker Kim Smith, kicking off a press conference as the march ended across the street from Mt. Sinai Hospital.
Workers, elected leaders and community supporters detailed the crisis with the hospital industry, sharing stories about the impact of unfair wages, lack of affordable healthcare coverage, short staffing, and lack of investment in black and brown communities.
"No matter how hard I work, I still can't afford my rent, my medications, food or utilities," said Tonya Carter, who works in admitting at Mt. Sinai. After 13 years at the hospital, Carter makes only $13.53 an hour—and is in the process of moving herself, her daughter and her granddaughter out of their apartment and in with her sister this week because she can no longer afford the rent.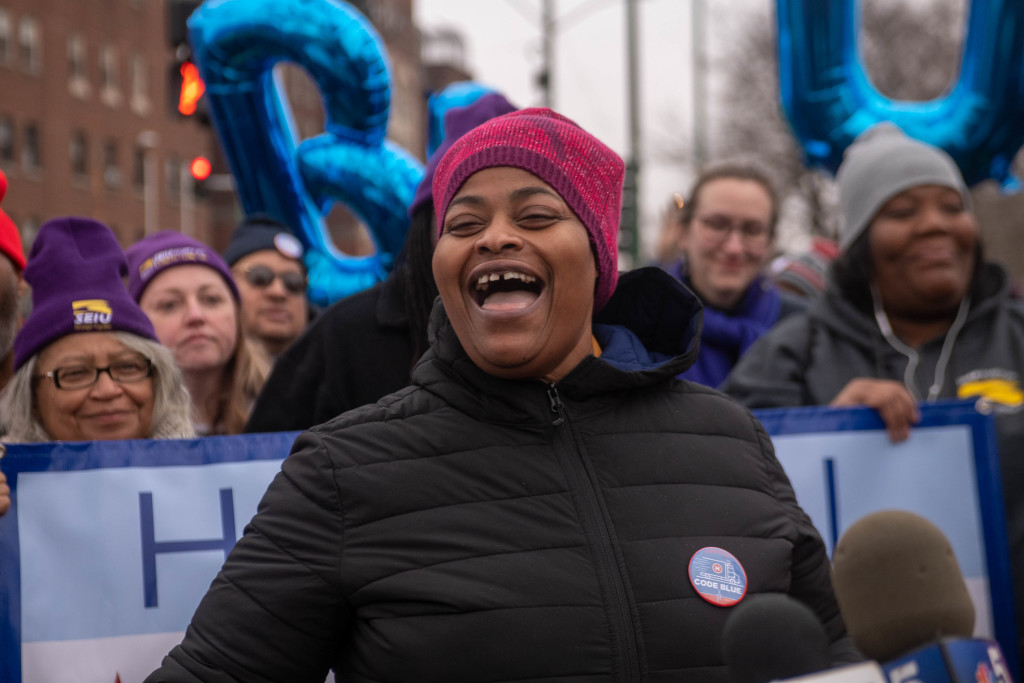 "We might have ended up homeless," said Carter, admitting that the stress sometimes causes her to cry at work when patients can't see her. "But today we're not crying in private, we're calling an emergency in public—because that's what it is when thousands of hard workers are paid poverty wages."
Carter was joined by other workers and elected officials in calling for a stronger worker voice in the hospital industry.
Toni Preckwinkle, Mayoral candidate and President of the Cook County Board of Commissioners, spoke her support for the workers' demands and efforts to resuscitate the unhealthy industry. "The healthcare workers here today have called for the right to unionize in all Illinois Hospital Association facilities," she said. "It's time we invest in this community of workers who've invested so much of their lives into the health and well-being of others."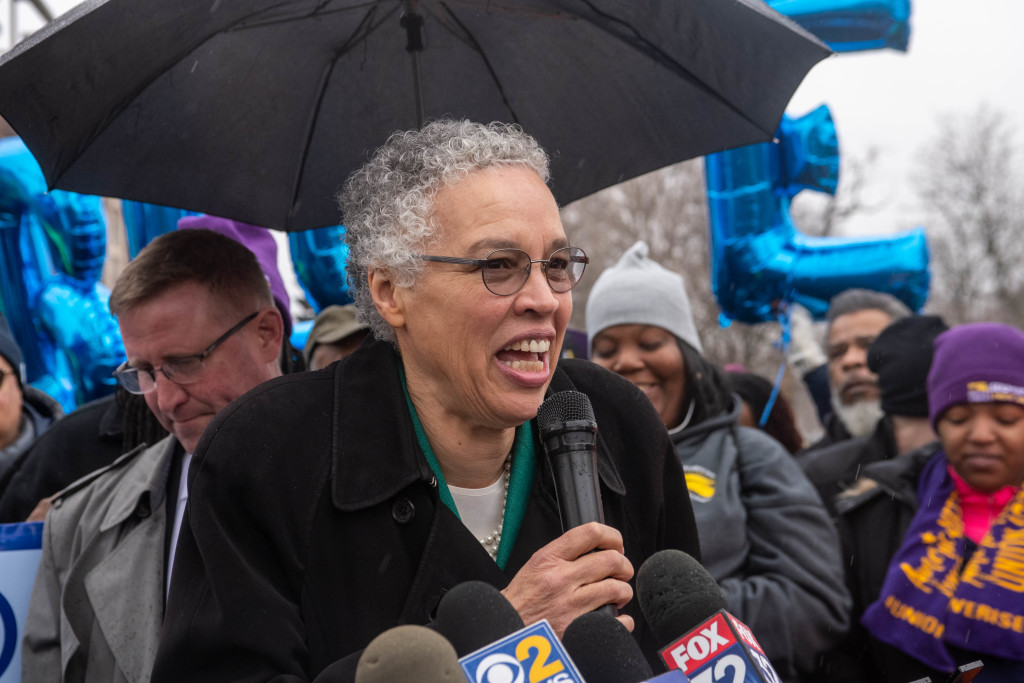 Workers held up signs and shared stories illustrating the kind of investment so badly needed within the hospital industry. Marchers carried written oversized prescriptions, as tall as the average person, calling for "Fair Wages," "Industry-Wide Union," and "Healthcare for Healthcare Workers."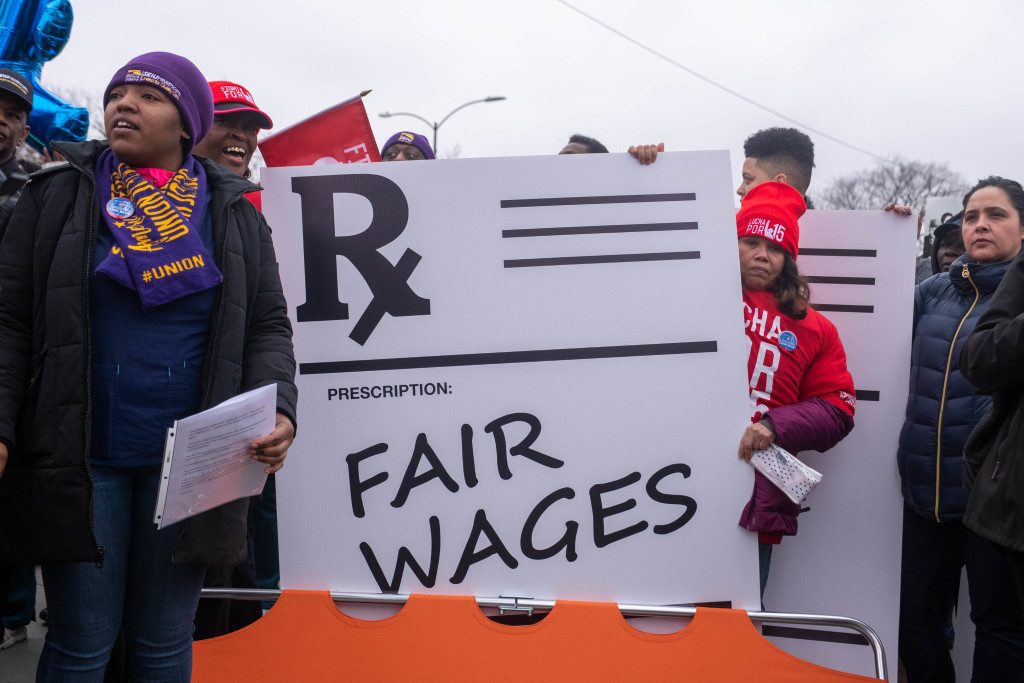 Speakers also called for meaningful investment black and brown communities.
"The hospital industry can afford everything the workers are asking for today, every single thing they're asking for today. I know because they rake in billions of dollars in revenue each year and some of them operate like a corporation with all the money stashed in investments," said Jeanette Taylor, candidate for alderman in the 20th ward.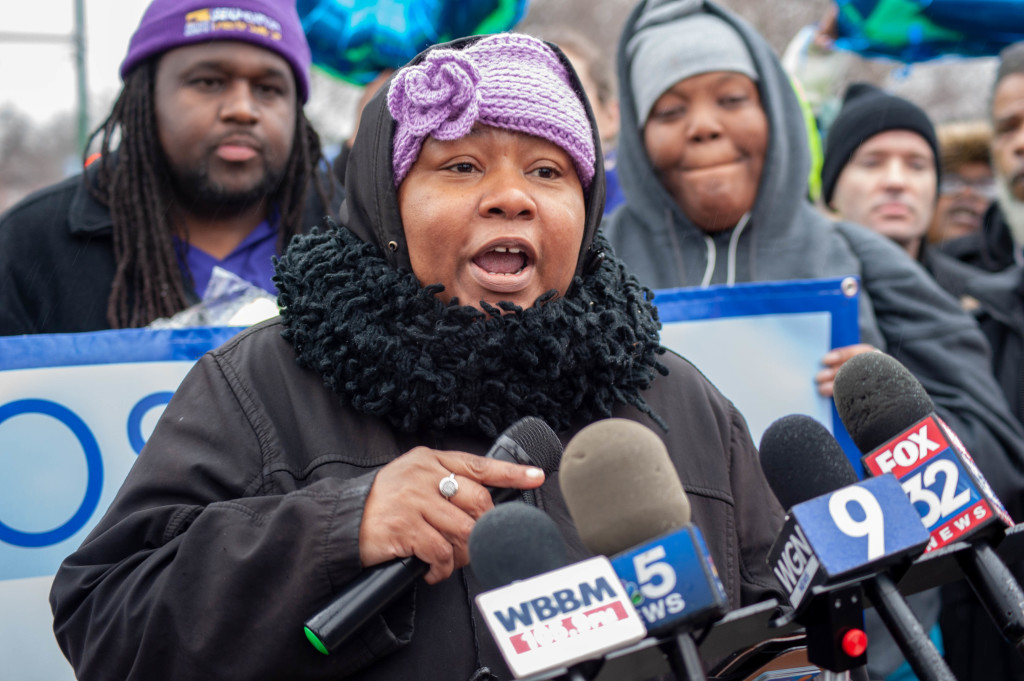 "The hospital industry could invest that money," continued Taylor. "We need the money invested in our communities. We need it invested in health care centers, trauma centers, and resources to save lives. Every summer communities across the city face a crisis of shootings. It's time for hospitals to invest and prevent these crises. I call upon the hospital industry to do the right thing."
# # #