March Home Care Membership Meetings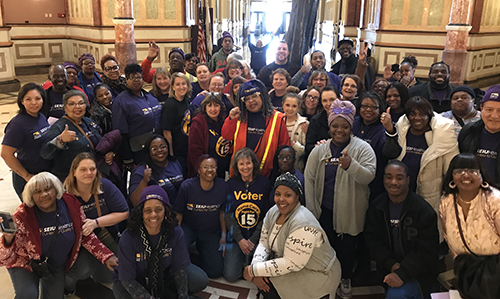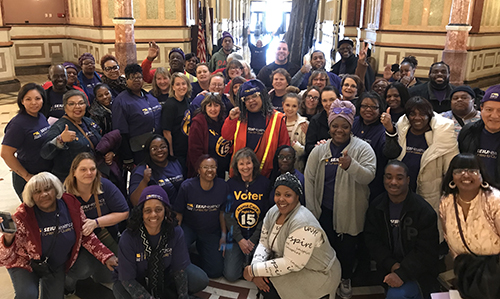 Join us at a March membership meeting to get involved in the fight to improve home care jobs and services in Illinois!
We're fighting for a DOA rate increase for home care aides in Springfield, and we're in ongoing negotiations with the Pritzker administration about the release of 48-cent raises and back pay for Personal Assistants.
Attend the meeting happening in your area to find out how you can get involved!
Saturday, March 30th
Chicago: 10 a.m. at 2229 S. Halsted St., Chicago, IL
South Suburbs: 9:30 a.m. at Prairie State College, 202 South Halsted St. (Conf. Center Rm. 1322), Chicago Heights, IL
Rockford: 10 a.m. at 4920 E. State St., Rockford, IL
Peoria: 10 a.m. at 400 N.E. Jefferson St., Peoria, IL
Springfield: 11 a.m. at 701 S. 2nd St., Springfield, IL
Marion: 10 a.m. at Carnegie Library, 206 S. Market St., Marion, IL
Fairview Heights: 10 a.m. at Fairview Heights Library, 10017 Bunkum Rd., Fairview Heights, IL