BREAKING NEWS: Victory for Family Child Care Providers!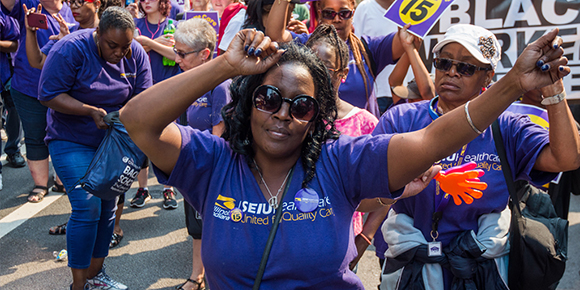 We are happy to announce that we have reached an agreement with the Pritzker administration over the implementation of 4.26% CCAP rate increases and the release of back pay for family child care providers, taking a big step forward in reversing attacks from former Governor Bruce Rauner.
Under this agreement:
Our 4.26% rate increase will be implemented starting in April (meaning they will show up on May CCAP payments for care provided in April), and
The State is committed to releasing the back pay we are owed as soon as possible and will get to work immediately to begin the accounting of the back pay. The release of funds will happen by the end of the fall at the latest.
This victory would not be possible without the thousands of child care providers who took action through our union. We look forward to returning to the bargaining table with a new governor who has followed through on an important commitment to our members so we can continue to rebuild the Child Care Assistance Program for kids and working parents and improve our jobs.
We have fought so hard for everything that we have won and this victory is no different. Today marks another example of what we can achieve when we stick together.