February Home Care Membership Meetings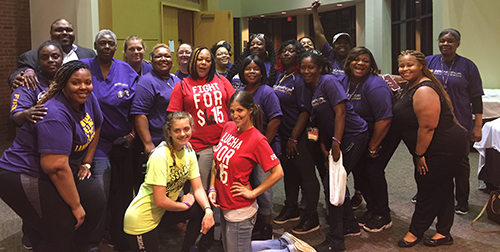 SEIU home care workers are coming together to gear up for our 2019 campaigns!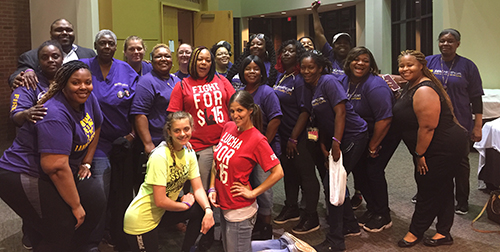 We're fighting for rate increases for home care aides that will extend the Chicago minimum wage increase to all home care aides statewide, and we're awaiting an announcement about when Personal Assistants can expect their back pay to be released and raises implemented. We also must continue to work to get the DHS overtime policy rescinded and prepare to resume contract negotiations for PAs.
Join us at the meeting happening in your area to hear the latest updates and to share your ideas on what our next steps should be.
Saturday, February 23
Chicago – 10 a.m.
2229 S. Halsted Street
Chicago, IL 60608
South Suburbs – 9:30 a.m.
Prairie State College
202 South Halsted Street, Conference Room 1322
Chicago Heights, IL 60411
Rockford – 10 a.m.
4920 E. State Street
Rockford, IL 61108
Peoria – 10 a.m.
Peoria Labor Temple
400 N.E. Jefferson Street
Peoria, IL 61603
Metropolis – 10:30 a.m.
Metropolis Public Library
317 Metropolis Street
Metropolis, IL 62960
Springfield – 11 a.m.
701 S. 2nd Street
Springfield, IL 62704
Thursday, February 28
Olney – 5:30 p.m.
Olney Public Library
400 W. Main Street
Olney, IL 62450