After the Supreme Court Gutted Public Sector Workers from Having Power, Hospital Workers Fight Back!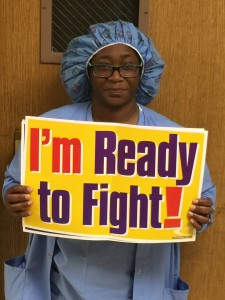 After the Supreme Court Ruled in Favor of the Right-Wing Billionaires' Case, "Janus vs. AFSCME", to Gut Public Sector Workers from Having Power, Hospital Workers Recommit to Our Union and Pledge to Fight for All Working Families!
Scroll below to read our statement and learn more about our Union's response.

TAKE ACTION!
We need all hospital workers to get involved!
1–Join our LIVE tele-town hall on Tuesday, July 10th at 7:30pm.You should receive a robo-call on Tuesday evening to join our town hall, simply stay on the line. If you missed our robo-call on Tuesday evening, just dial our toll-free number at 844-686-9579 to join us.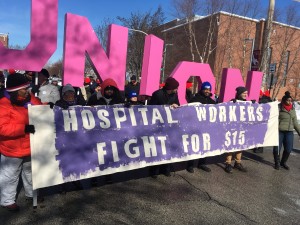 2–Join our fellow hospital workers at our upcoming membership meeting, Saturday, July 14th from 9am – 11am at our office — (Google Map: 2229 South Halsted, Chicago, IL 60608). We'll be planning for our major press conference and action against the hospital industry for July 23rd!
3–Make a plan to join us for our major action in downtown Chicago on Monday, July 23rd! Come to our SEIU Healthcare office by 10am on July 23rd to take the bus to downtown. (We also have buses coming from around the Chicagoland area, so reach out to your organizer for more information).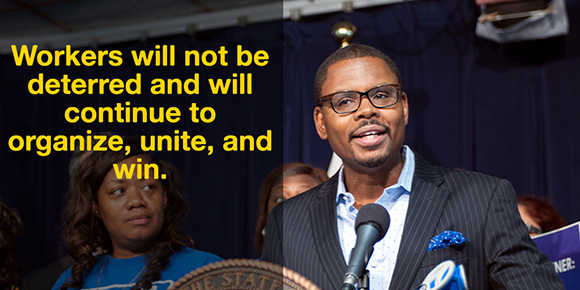 Greg Kelley, president of SEIU Healthcare Illinois Indiana Missouri & Kansas, spoke out against the U.S. Supreme Court decision in Janus v. AFSCME that attacked public sector unions.
On June 27th, the U.S. Supreme Court 's five conservative justices ruled in favor of Mark Janus in his lawsuit against his union, AFSCME, claiming that his "agency fees" which paid for enforcing the collective bargaining contract violated his First Amendment rigths.
Not surprising the Court's ruling eliminated all "agency fees" for public sector unions in order to weaken the labor movement's strength and to give yet more power to corporations and the richest 1%.
Greg Kelley, President of our local, SEIU Healthcare Illinois Indiana Missouri Kansas said:
"What the court and these groups don't realize, however, is that workers will not be deterred by such rulings and will continue to organize and unite to win fair wages and benefits while also providing the care and services that taxpayers want and deserve.

"When these forces came against our members in Harris v. Quinn, we fought back and became even stronger. We're continuing to win better wages and work conditions in order to deliver better services.

"America needs unions today more than ever because organized workers stand in the way of this right-wing corporate agenda."
Here is what you need to know!
–Our fellow hospital workers and SEIU members are rising up to say that no Supreme Court decision is going to stop us from sticking together in our union
–The Janus case was backed by anti-worker extremists seeking to further rig the economy, divide us from our co-workers and limit the power in numbers we have together in unions—but we won't let them!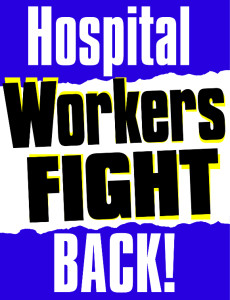 –We're going to stick together in our union for the power in numbers to raise wages, secure affordable healthcare, and ensure we have a real voice on the job and demand dignity and respect.
–We are committed to supporting non-union workers who want to join together in a union for financial security and building a massive grassroots campaign to give working families real power – and we're taking that message to Election Day!
–We are rising up to call on our elected leaders to stand beside us and make it easier to join together in a union, not harder. No court case, no billionaire and no propaganda campaign can stop us.