Illinois Labor Board Delays Release of Overtime Policy Decision Until July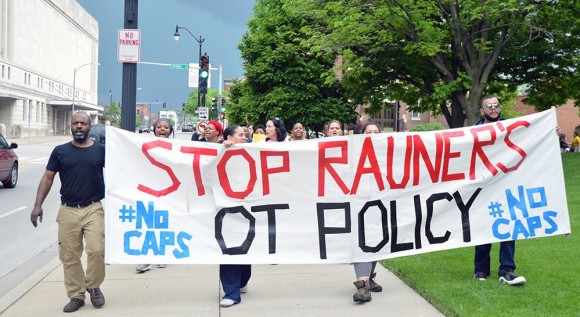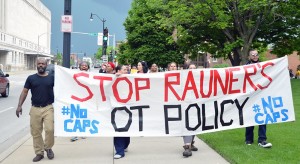 We learned late yesterday that the Illinois Labor Relations Board plans to delay the release of their decision regarding Governor Rauner's terrible DHS Overtime Policy.
Previously, the Board had planned to share their decision on Tuesday, June 12, but it is now delayed until their meeting on Tuesday, July 10.
We know how much harm this policy has caused people with disabilities and personal assistants in the Home Services Program and we have maintained a robust public campaign to educate the general public and the media about how bad this policy is. We need to continue publicly sharing our stories to pressure Gov. Rauner to rescind this terrible policy and bargain with our union over a fair policy.
We will hold activities prior to the decision release and we invite anyone to join us who has been impacted by this misguided, dangerous policy. We'll share details on those activities as we get closer to July 10.
In the meantime, the DHS Overtime Policy that caps hours at 45 hours per week for personal assistants will remain in place. The State has indicated they will not suspend any PAs due to multiple occurrences until after the Labor Board issues its ruling, and the Board's decision may affect whether DHS suspends any PA over the Overtime Policy.
Please try to attend an upcoming membership meeting in your area to keep up with the latest information and planning around the July 10 hearing. Click here to view all the meeting details.